Bad On Paper Podcast Live Show in Chicago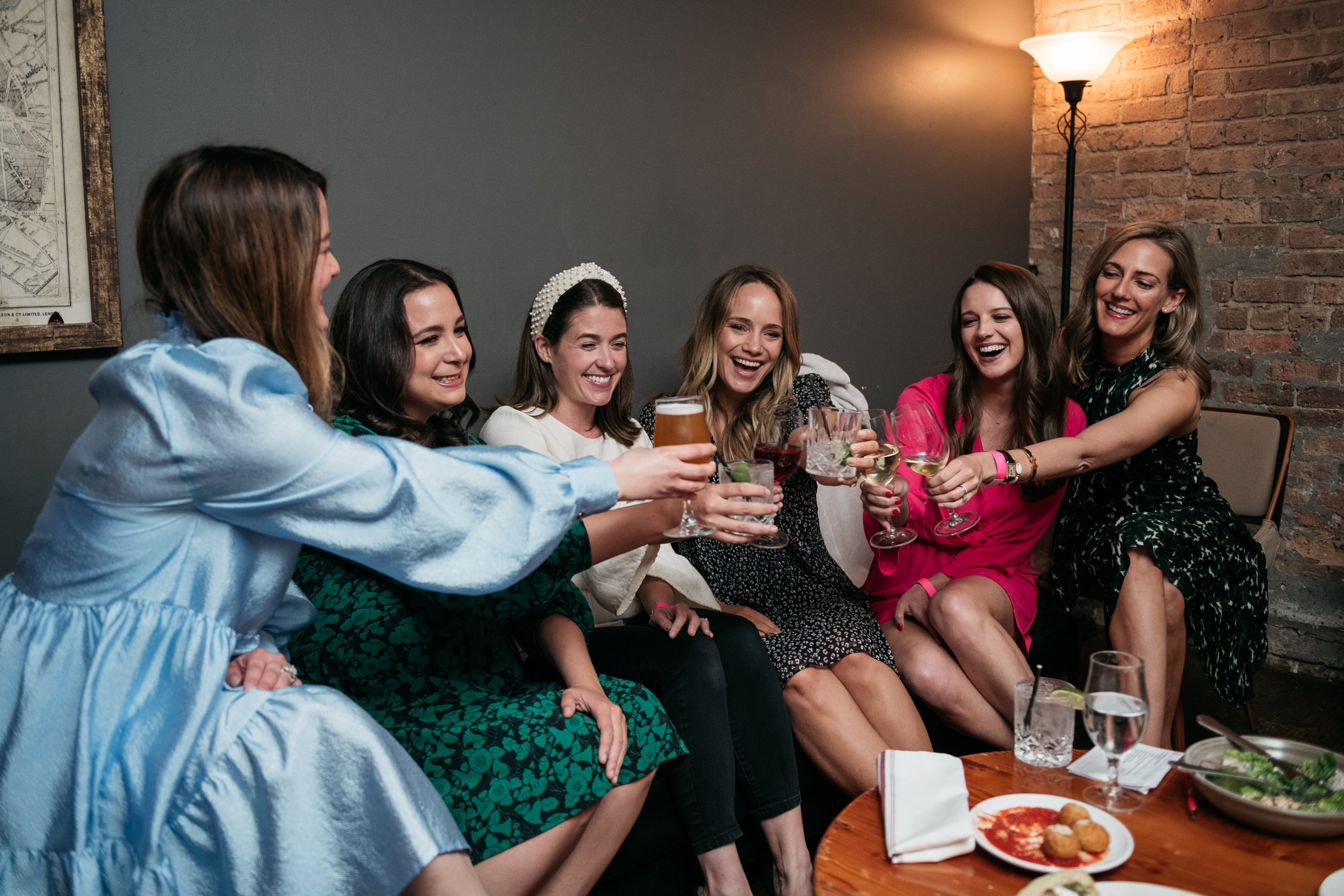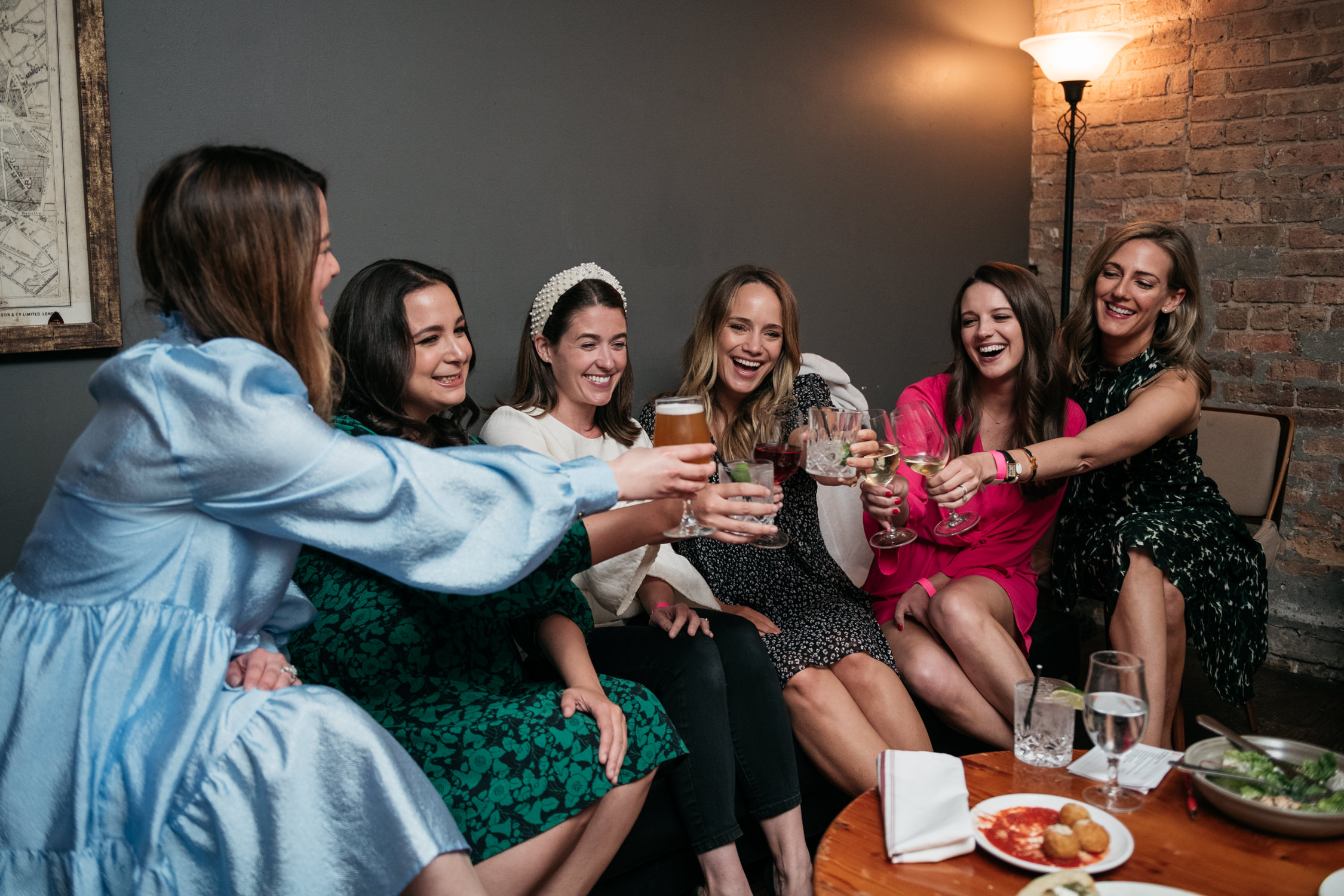 Ah, last week was so much fun.  I was honored to be a guest on Grace and Becca's Bad on Paper Podcast live show here in Chicago.  If you're new to their podcast, I've mentioned it before on my favorite podcasts post–basically, they talk about fun books, answer reader questions, and have such awesome guests (Blair Eadie, Helena from Brooklyn Blonde, Indie Lee–the list goes on!).  They just celebrated their one year podcast anniversary and I'm proud to say I've been listening to them from the beginning.  Although I know both of them personally, they have a great chemistry and keep the episodes flowing (I'm sure that's not easy but they make it seem so!).  Plus, I receive basically all my book recommendations from them.
During my segment, we chatted about how I knew both of them–through blogging, of course!  Grace and I met at NYFW YEARS ago…back when I attended NYFW, so probably 2012 and have seen each other here and there since then; we also went to the Vinyard Vines / Kentucky Derby press trip last year and it was amazingly fun.  Becca used to have a blog back before instagram and we met in San Francisco at a blogger event, when I was still working in finance for my day job (and blogged at night…probably unbeknownst to everyone in my life) and she had just moved to SF for a job.
We talked about how if I always liked to read, to which the answer is YES.  However, since having kids, it hasn't been easy.  I grew up loving books and think about all the series I would devour in elementary school: Babysitter's Club, Goosebumps, every single American Girl series (thought I was a Felicity, Addy, and Samantha devotee, in that order), Boxcar Children, Sweet Valley High–the list goes on.  Some of my favorite books growing up, aside from those series were: The Giver, Where the Red Fern Grows, and when I was in high school I loved the classics (JD Salinger, Scarlett Letter, even Charles Dickens) and then was introduced to Bret Easton Ellis by my brother and LOVED everything eh wrote (American Psycho, Less Than Zero, The Rules of Attraction).  When I graduated college, I was in management consulting which meant I spent an inordinate amount of time at the airport…and boy, would I read.  Back from 2007-2011, most planes didn't haven wifi, so I would spend my time on the plane reading books and working.  I would basically choose any New York Time's bestseller–I'd read anything from Malcolm Gladwell to Emily Giffin.  Once I had kids, however, that changed dramatically.  I forgot about books for a period there, and I told Grace and Becca that they helped me rediscover my love of reading.  I've even started reading my old Boxcar Children books to the boys at night before bed…and they love it!  I'm back on my reading game and I'm pumped.
And lastly, here's a quick-fire list of book-related highs and lows:
Best book I read this year: Educated by Tara Westhover.  It's a must-read (I talk about it more here). 
Worst book I read this year: Crazy Rich Asians…don't hate me.  I tried to read it before watching the movie and I couldn't finish it.  I tried to many times to get into it and it just wasn't happening!  I did, however, LOVE the movie (which rarely happens–I almost always enjoy the book more).
What I'm reading: I just finished The Idea of  You and it's the PERFECT quick summer read.  You'll devour it.
What book I want to see made into a movie: Where the Crawdads Sing – which will be soon, right?  I vote Lily Collins for (adult) Kya and Liam Hemsworth for (adult) Tate.
My friends Jenn Lake, Jess Keys, and Liz Adams were on the friendship panel after my segment–they all rocked it of course.
If you're in DC, Boston, Charleston or Nashville, be sure to see my BOP ladies at their live shows this summer!