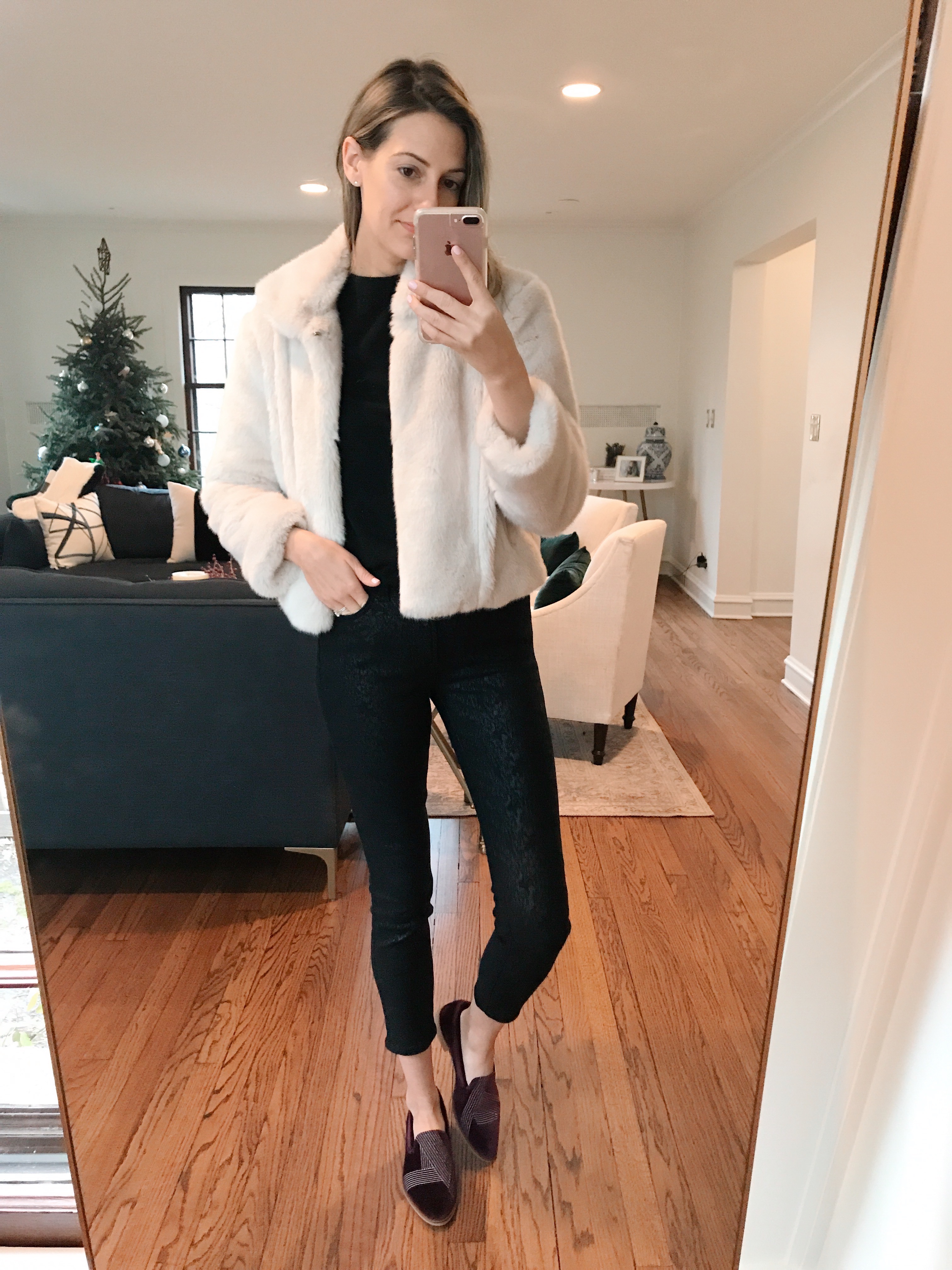 First Real Outfit Recap of the year!  If I'm being honest, I'm still in a holiday fog over here.  So, instead of me waxing poetic, here's a few snippets of what I wore during the holidays.  And since I'm in that fog, I want to share some links from around the world wide web.
No one does red and black better than my friend, Helena.  It's the perfect Dec – Feb outfit!
It makes me so sad to hear of Blake Nordstrom's passing; as a former employee (Trunk Club), I had the honor of meeting them and can attest that the Nordstrom brothers are humble and inspirational leaders who truly care about both their customers and employees.
I watched an episode of Marie Kondo's show on Netflix and I just want to go organize my kitchen suddenly. BUT this article about the balance of the sexes when it comes to household chores is interesting.
I have a black tie wedding in Miami next month and this dress is in my cart.
Speaking of Netflix, have you seen the official statement Netflix released about the #BirdBoxChallenge?  Please don't, people.