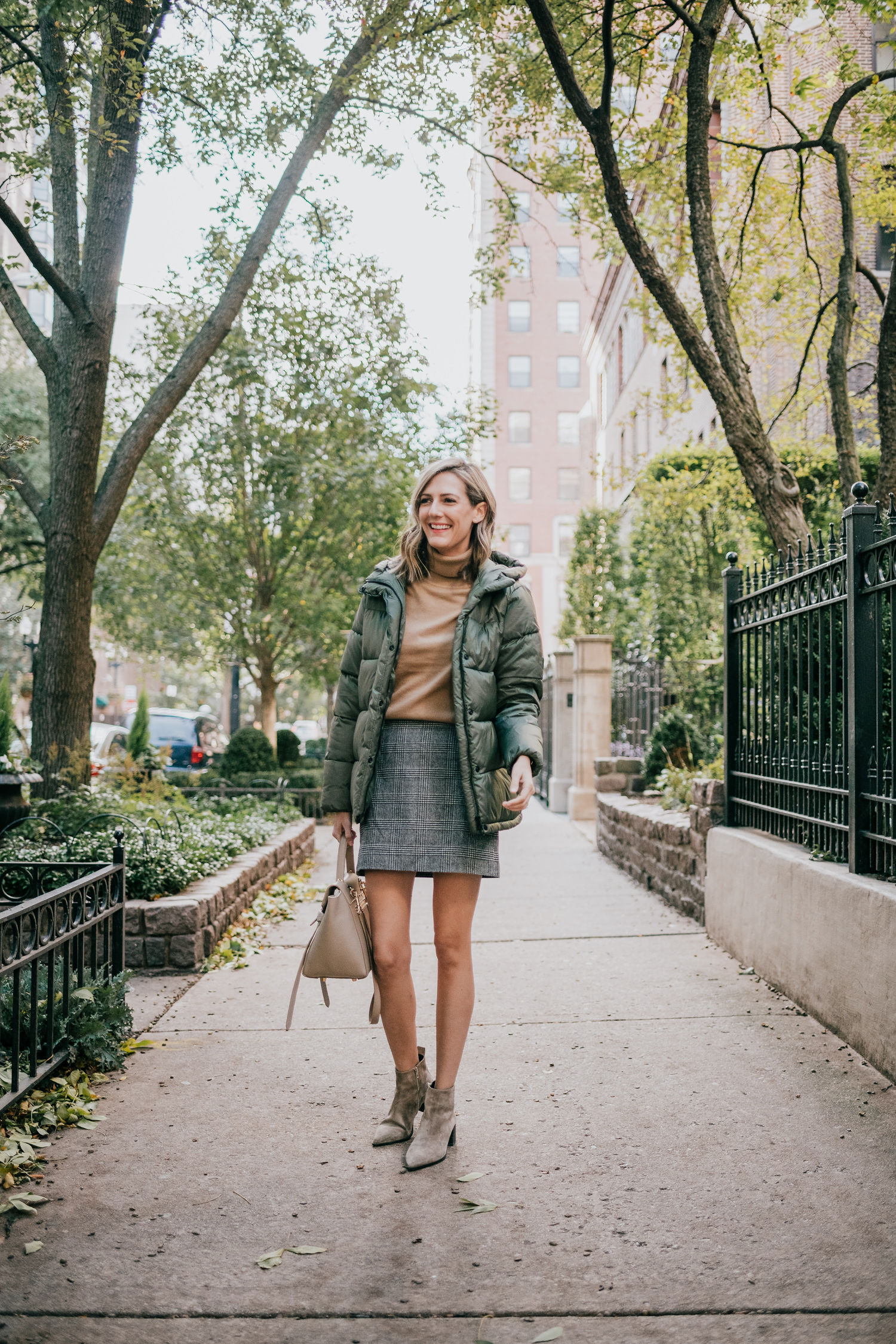 Let's talk for a minute about fashion and its effect on our planet.  Sometimes I struggle with this industry because it's so consuming and can be wasteful; and although I have a lot of clothes, I really do hold on to things and re-wear them as much as I can.  I also donate and sometimes sell gently used items so that other people can get some life out of them, too.  But what's better is when retailers try to change the industry for the better, as well.  I am a longtime fan and consumer of Everlane (huge fan of their affordable trench coat). I remember when they just sold t-shirts and I got on a waitlist to see what this 'transparency' retailer was all about.  I've always admired the fact that they are transparent about their supply chain and highlight their factories, as well.
We now have a whole other reason to love Everlane:  they're launching the ReNew Collection which is a commitment to end the use of virgin plastic from their supply chain by 2021.  Plus, this ReNew Collection, like this puffer coat I'm wearing, is made from plastic bottles.  Yep, every piece of outerwear and fleece in this collection is made from plastic.  And I'm going to be real here–I've been wearing this puffer for the past couple weeks and it's WARM and I've received loads of compliments on it (I'm showing you two ways to style it because you CAN wear puffers with normal clothes…promise).  My retort is always, "thanks! It's made from plastic bottles."
Do you know how hard it is to ban plastic from your life?  It's everywhere!  I've always recycled but I'm also guilty of grabbing a bottle of water while out and about and honestly, once I had kids, it really hit home for me that I need to do more.  I need to instill these practices into our home life, lead by example and make more of an effort so that my kids and their kids can enjoy this Earth.  Easy changes I've made at home are:
Using reusable bags at the grocery store (keep them in your car so you don't forget them)
Avoid the temptation of water bottles by getting a water system into your home (or using a Britta filter).  We never buy plastic water bottles anymore because of our Hinckley water system (and they pickup/reuse/recycle the large plastic jugs!)
Bring your own thermos to the coffee shop.  You save using a cup that you'll just throw away and the plastic lid (and avoid those straws!).  I use a mug every day or my Miir tumbler (bonus: it stays hot all day, which is great because when I'm home with kids, I forget to drink it!).
I use the same stainless steel cup + straw every day (Atlin)–bonus that it keeps my water ice cold all day (I'm an exclusive water drinker…I basically only drink water and coffee). I love drinking from the stainless steel straw…I don't think I will ever go back to a plastic straw (and so do my kids–I always catch them drinking from my cup because they love the cold, metal straw!)
Give me your tips – I'm always looking for new ones!
*Thanks to Everlane for partnering with this post!