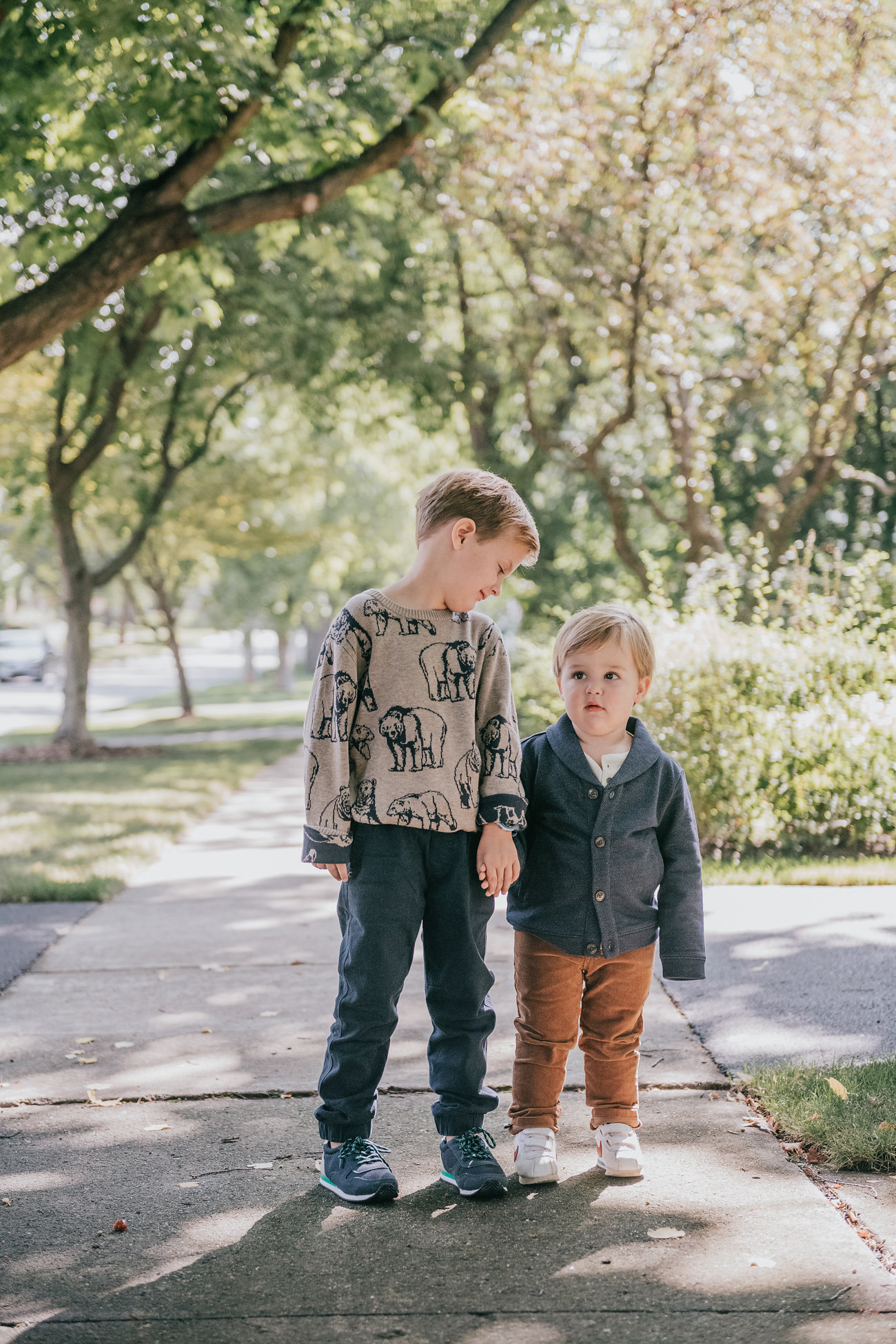 Oh my gosh, it's already that time: back to school!  Harry is actually starting preschool in September so we're gearing up for this major life transition.  And Teddy isn't even 2, so he's not quite ready for school yet, but I plan to enroll him in some activities this year to get his feet wet!  And what's back to school planning without a little shopping? I'm teaming up with Gymboree to showcase their super fun, yet wearable new collection.  I worked in men's retail for a long time so I have a soft spot for men's/boys' clothing (they don't get enough love in my opinion) so when a brand like Gymboree makes the cutest options like slim, camel cords, and adorable printed sweaters, I'm all in.  Plus, the clothes are soft (i.e. wearable) and durable for every day–trust me, my boys are hard on their clothes.  Also, with boys' clothes, most things usually match so there's endless outfit possibilities!
Be sure to check out Gymboree's 'Made You Smile' App where you can win prizes just for shopping at Gymboree!
*Thanks to Gymboree for partnering with this post!