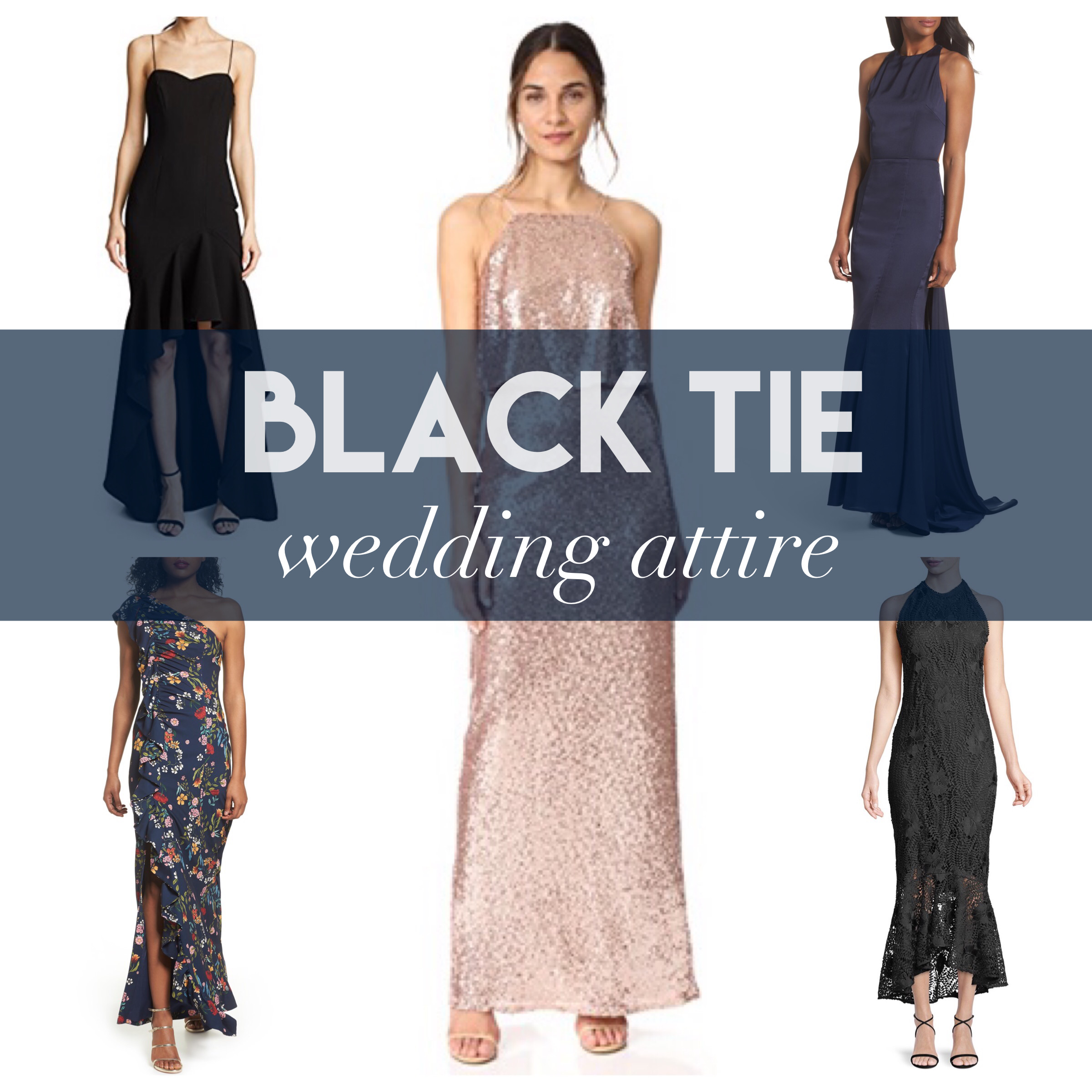 Reader request time!  As you know, wedding season is upon us (let's be honest–it's all year 'round at this point) and a reader asked me to round up some black tie appropriate dresses.  Obviously these dress codes revolve around men (e.g. black tie, white tie, etc) but as women, we have a little more flexibility but also a little more pressure (as per usual) since we don't just have a tuxedo in the closet we can throw on.  Black tie should technically mean that the event starts after 6PM and is a synonym for "get your fancy on."  Typically, floor-lengths gowns are worn but with the casualization of clothing, I think a fancy cocktail dress in tea-length is totally appropriate.  If you opt for a shorter dress, keep it in a rich color to keep it from looking too casual (i.e. black , jewel tones).  I also believe that you can most certainly wear a long, formal jumpsuit (remember this one?  I wore it to a black tie optional wedding) or a maxi skirt + top combination.
Likely (shop more Likely here) – For when basic black won't do, this high-low hem is formal but fun.
C/MEO (shop more C/MEO here)- I would totally wear this to a black tie (or optional) outdoor wedding – the floral is gorgeous and classic.
Theia (shop more Theia here)- The sequins sell me but the faux-two piece is what really wins me over.
Reformation (not pictured)- A gorgeous off-the-shoulder that will compete with the fanciest gowns at the wedding…just make sure it's not the same shade as the bridesmaid dresses.
Jarlo – I just found this dress during my hunt and I've never heard of the brand but they're perfect for black tie affairs! How stunning is the train?!
Shoshanna (shop more Shoshanna here) – One of my favorite brands in an intricate lace that you can wear with simple jewelry or go bold with some statement earrings.