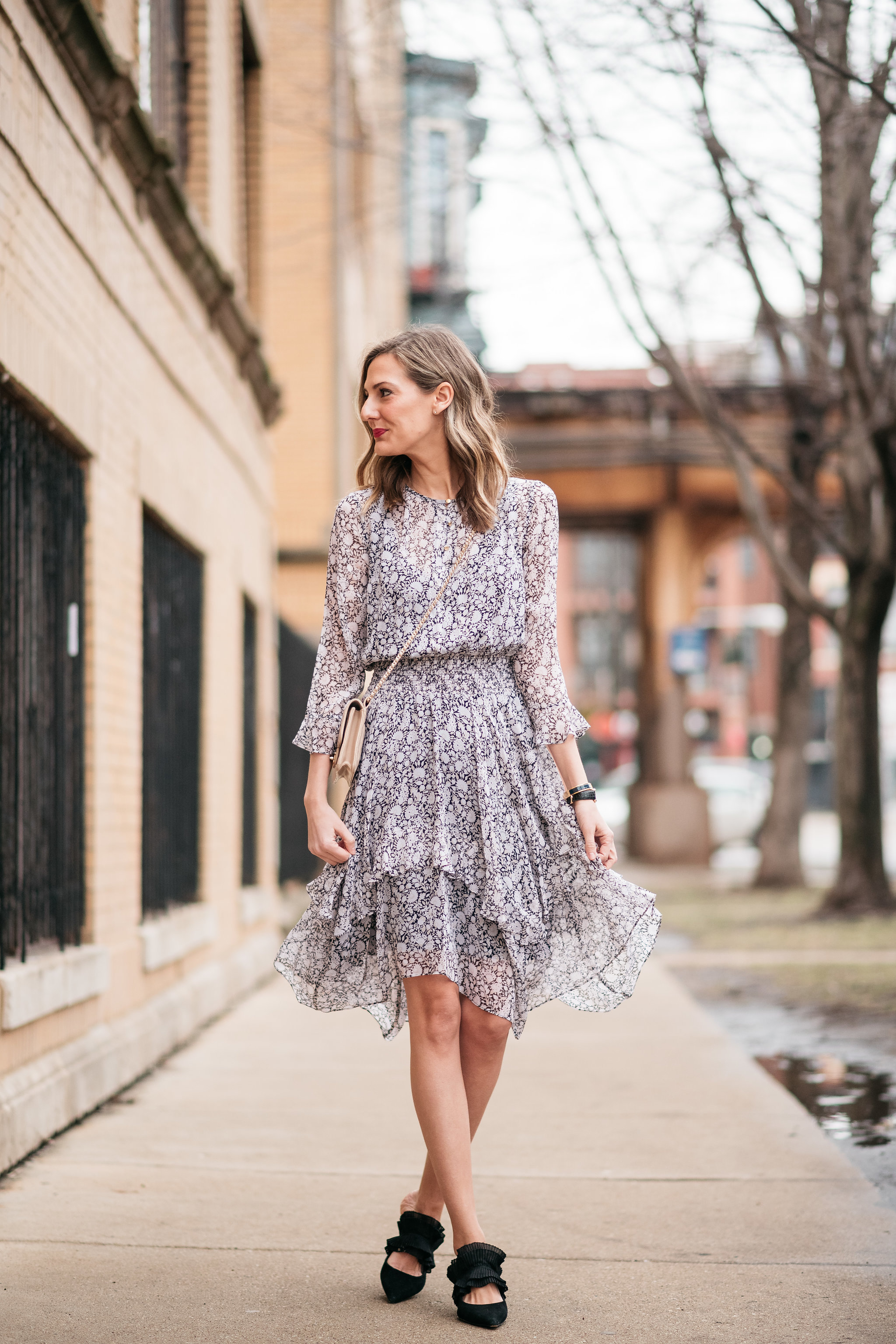 Spring makes me yearn for dresses.  And not just any dress–the perfect spring dress.  It has to be in a light palette.  It has to be ethereal.  It has to have a little flow.  And more importantly, it has to look good with a jacket on top because chances are, I'll be wearing it with one.  When I saw this Shoshanna dress during the Shopbop sale, I knew I had to have it.  I can wear it on Easter Sunday
Find Your Perfect Spring Dress:
How cute would this slip dress be with a t-shirt underneath and a jean jacket on top?! (Under $65)
The color of this dress makes my heart sing and the wrap style is flattering on nearly everyone.
I love a good white dress and the structure on this one is hard to resist…just like that belt..!
This dress makes me realize I need even more lilac in my life.
I keep going back to my dress.  My head tells me it's not my style but my heart can't resist it's springy vibes.  What do you think?