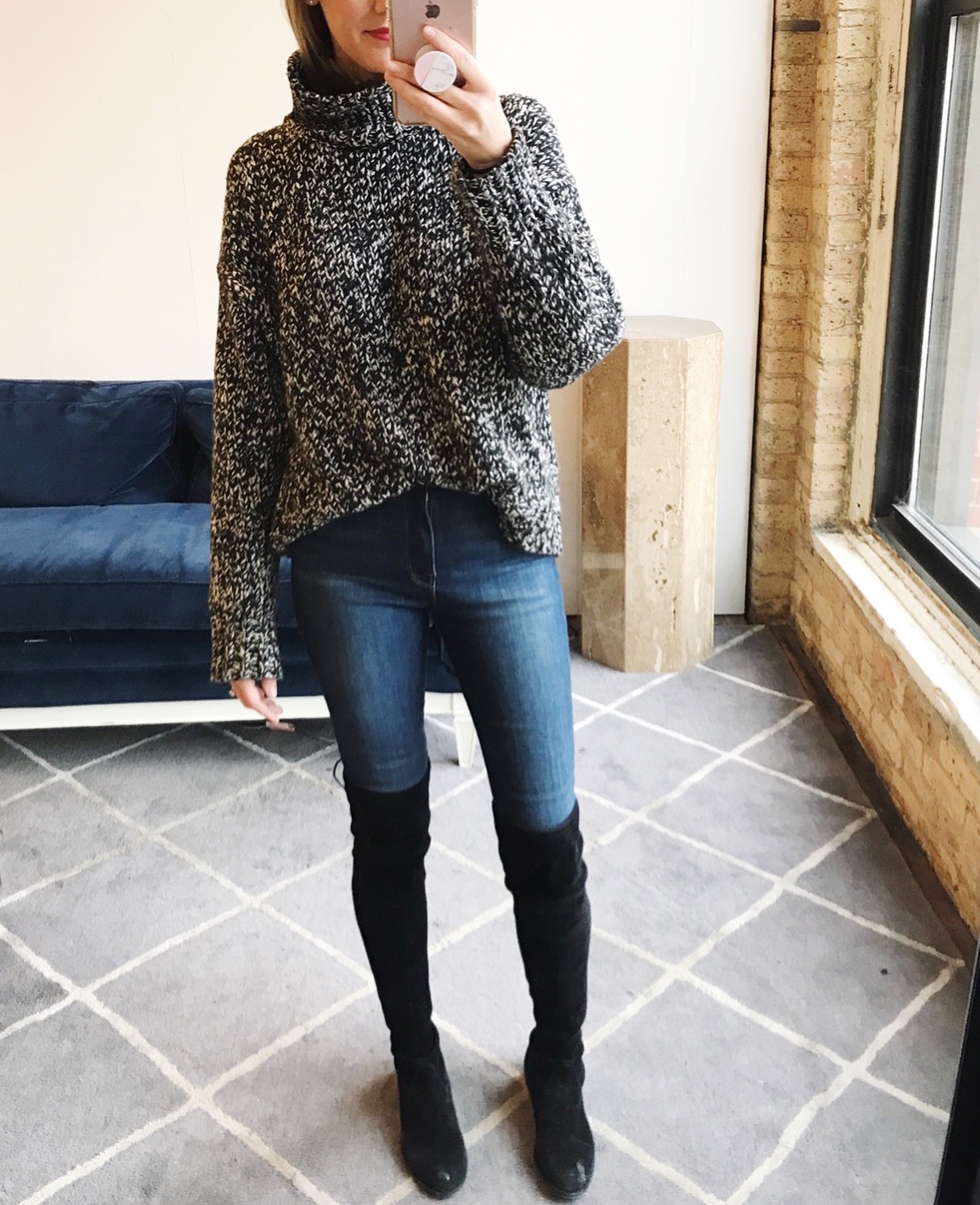 Hope you had a great Christmas and holiday!  Before we venture into the new year together, I thought we'd do a last real outfit recap (this one is good, too) AND let you know of some awesome post-Christmas sales.
Shopbop – extra 25% off sale.  I'm getting these earrings, snagging a pair of classic denim (3×1 are awesome), and I've been eyeing this coat for months...should I do it!?
Half Yearly Sale at Nordstrom.  I love this cozy fleece for lounging, I live in these slippers, and lastly these boots are so chic and much less expensive than their designer counterparts.
My favorite pom hat is on sale for less than $50 – just bought it in taupe! (and here's the faux fur version).