I received a lot of questions from you about what to wear to an interview.  First of all, amazing question.  Second of all, there's no right answer but hopefully i can help guide you based upon the industry.  My overarching word of advice: you'd rather be overdressed than look super casual and out of place.  I've interviewed hundreds of people and I love when someone comes in looking confident and sharply dressed; it always leaves me with a lasting impression.  (And don't forget to follow up with a thank you note.)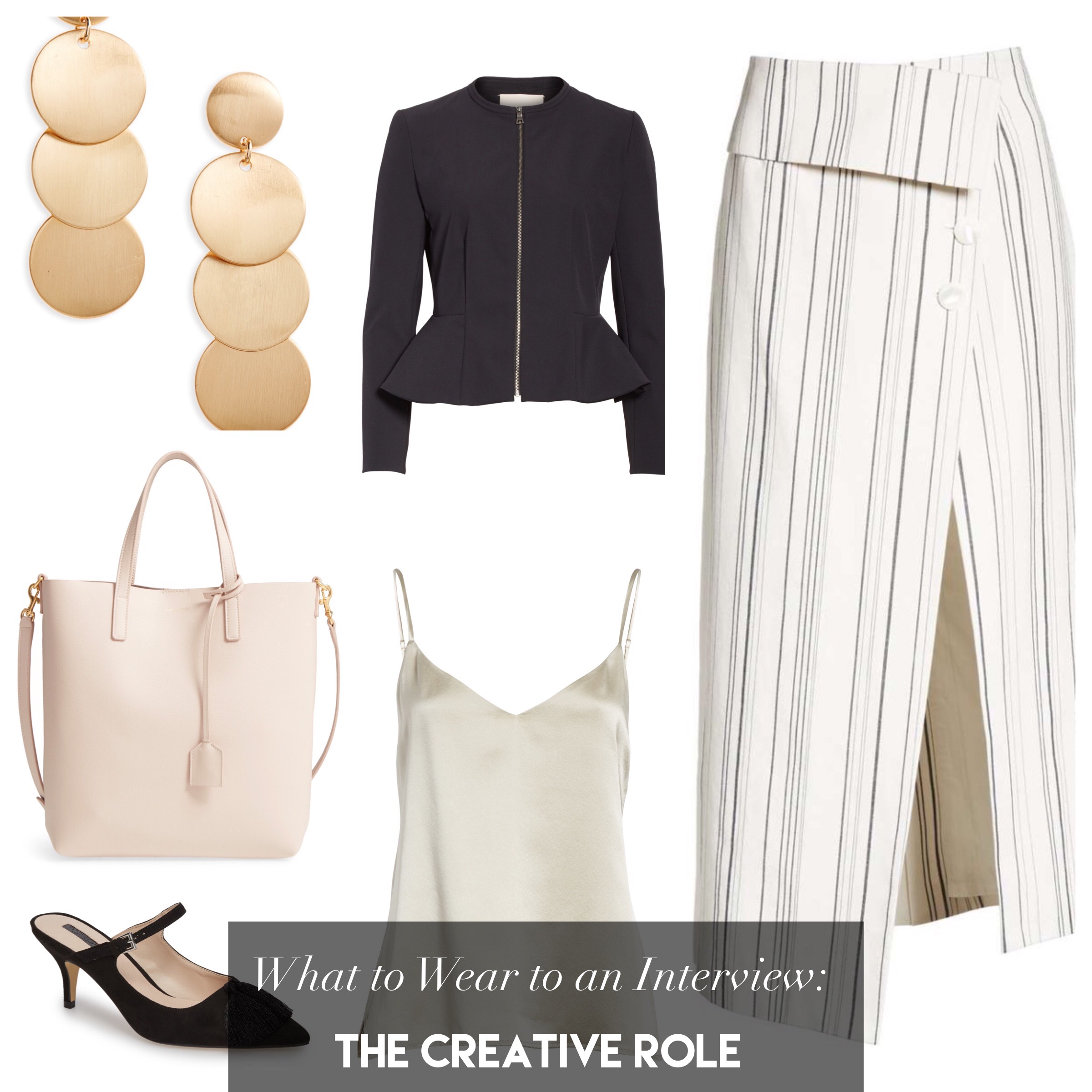 Creative Juices – If you're gunning for a creative role, feel free to dress the part; the interviewing panel won't just look at your portfolio–they'll also see how you put yourself together.  Be sure to wow them with interesting structured pieces and fashion-forward shoes.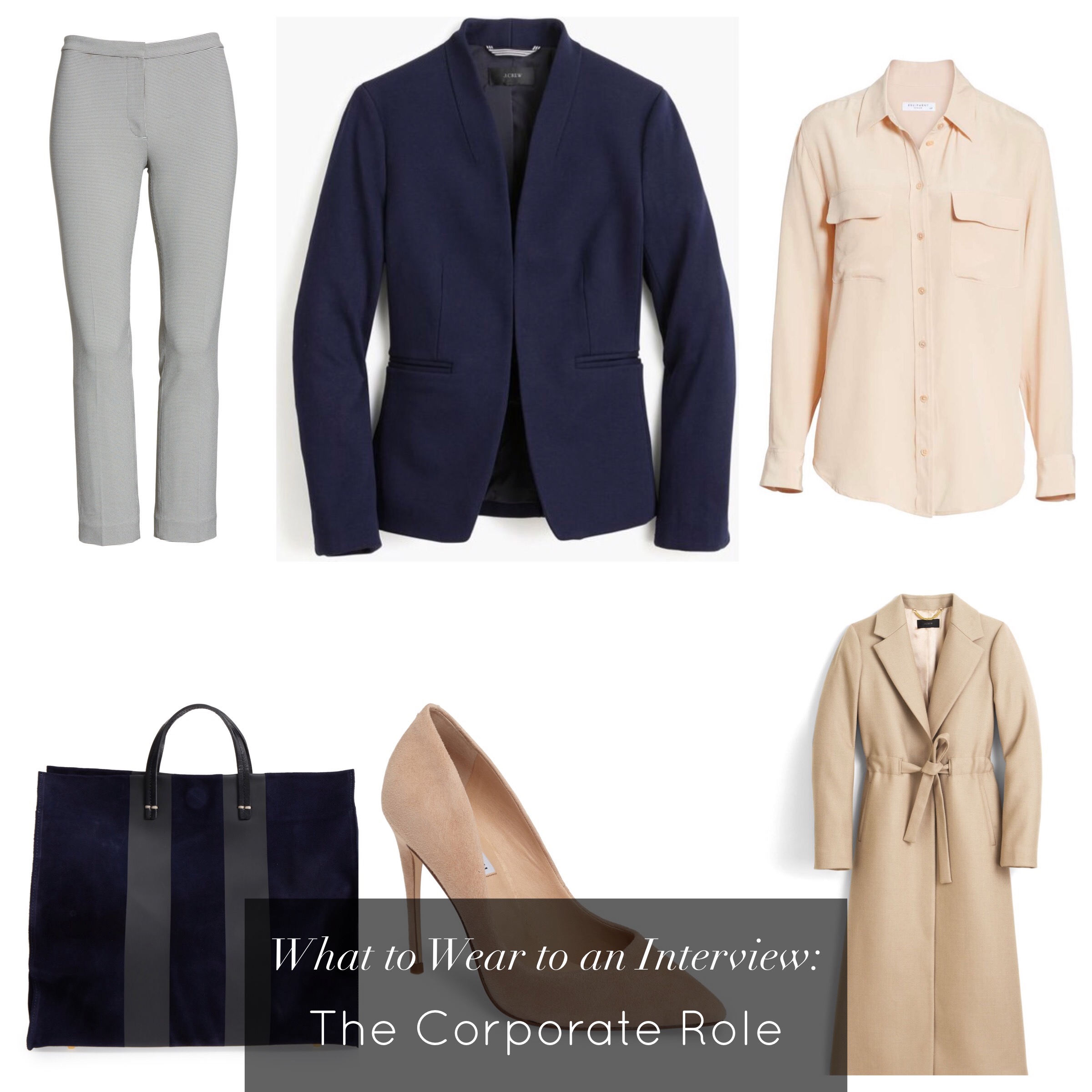 Corporate America – Traditionally, a suit would be what you wear to an interview at a more corporate institution like a bank but if you wear trousers and a blazer, you can afford to wear interesting separates.  Neutrals are always a good idea but a chic bag and trench are pieces that you'll never tire of.  Jazz it up with a simple necklace, earrings, and a smart watch and brush up on your interview questions.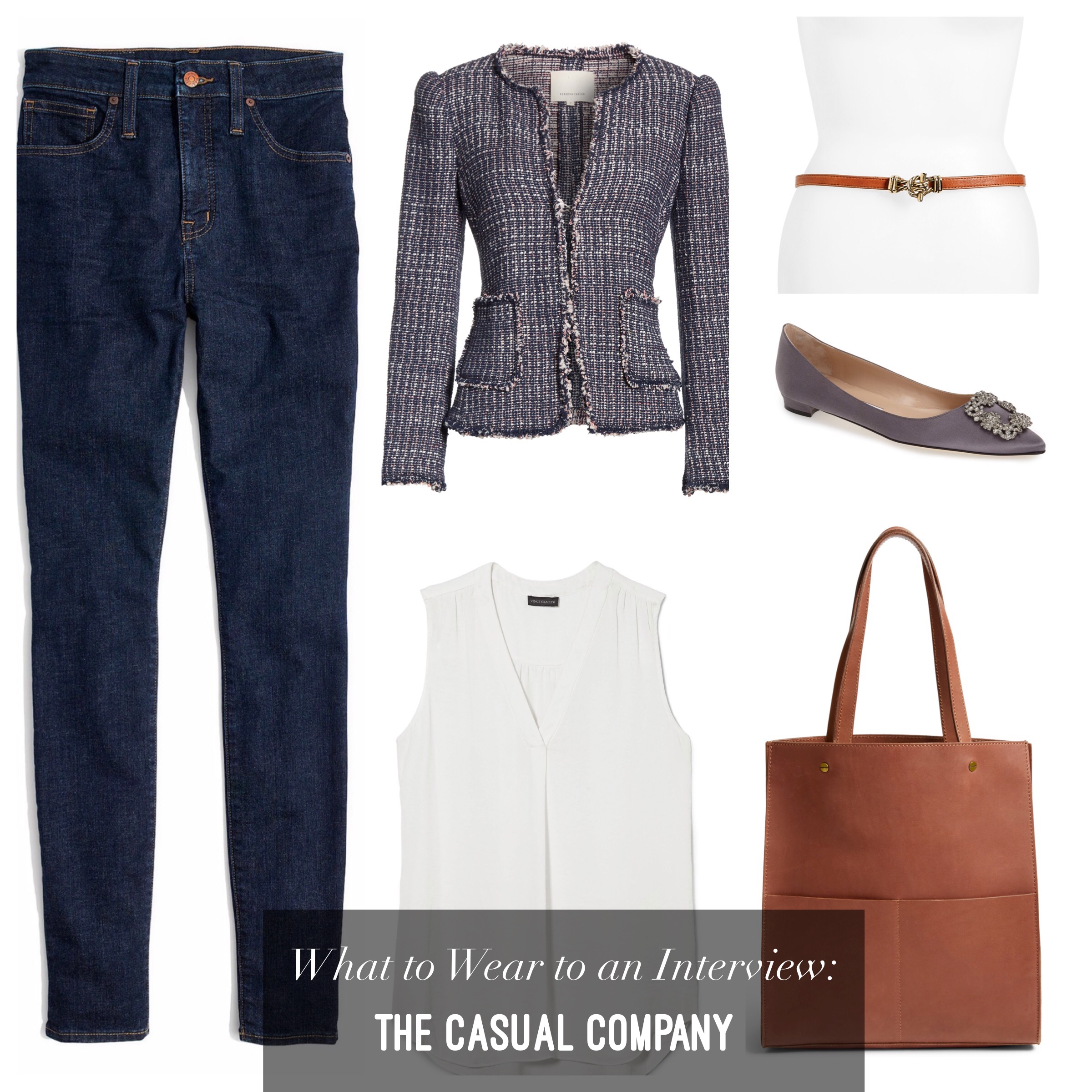 Jeans Allowed – American culture has gone casual and that even applies to the work place.  It's not just tech companies that are adopting a denim dress code – media, PR, fashion, internet companies, and start-ups are also embracing jeans on the daily.  Just because anything goes at these companies doesn't mean you should let yourself appear sloppy.  A third piece, like this tweed jacket, keeps your outfit interesting and adds a dressy element.  The flats are a fun and stylish touch and the belt adds some funk.