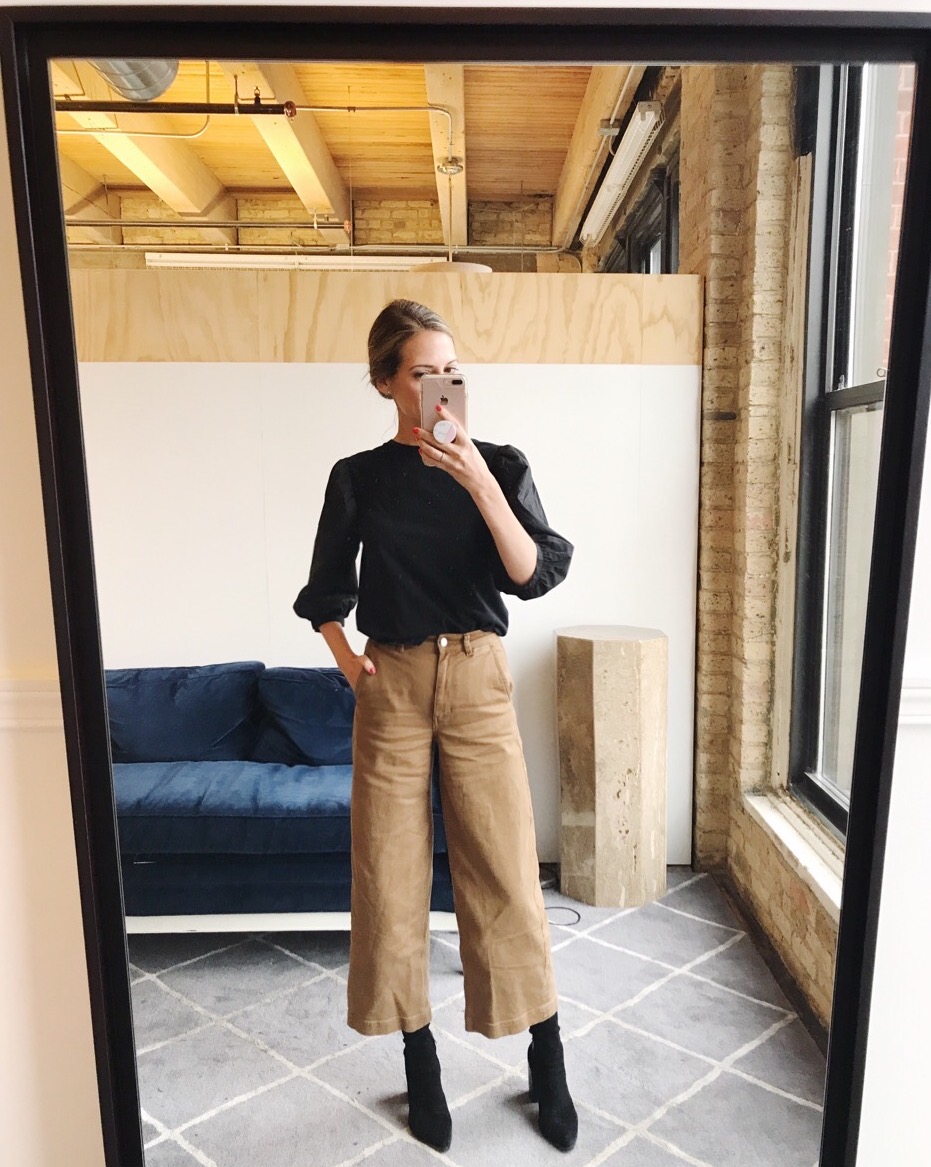 Happy Friday!  It's time for another edition of the real outfit recap.  It's been all about the power pants this week.  Please note my first outfit.  I can't tell you how great I felt in that outfit–assertive, strong, like a boss lady!  My husband was scratching his head a bit but isn't that the point?!
My outfit below is all about the winter whites.  I wear white denim all year round–mostly because Chicago is so cold all the time that it's the only thing that gets me through the winter sads.  It doesn't have to be matchy – tonal works when wearing your winter whites.
See past real outfit recaps here and here.