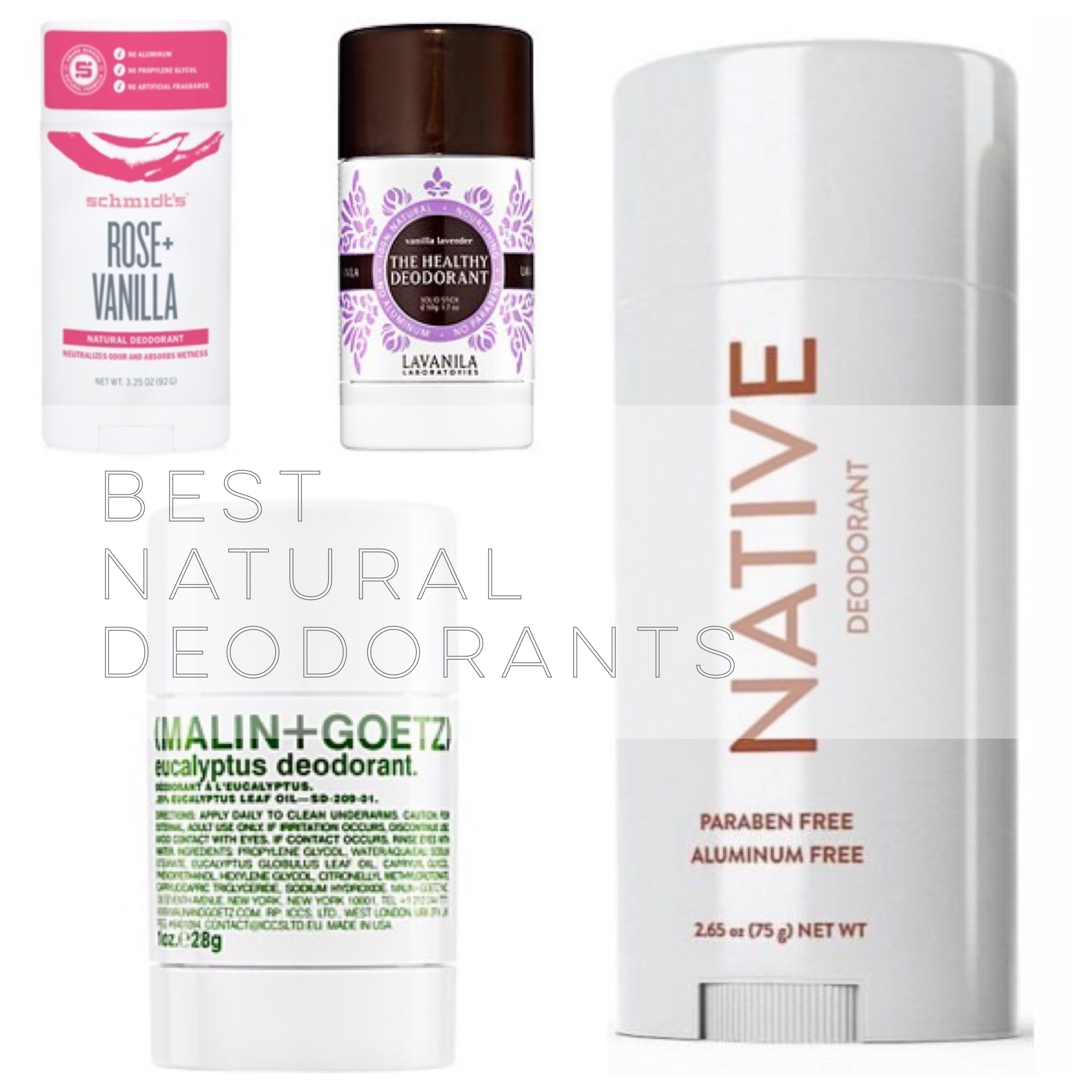 I don't live a completely natural lifestyle but there are definitely areas of my life that I try to keep it as healthy as possible.  I buy mostly organic groceries, I lean towards natural skincare and I choose household cleaning items that are plant-based.  And I try to wear natural deodorant because aluminum freaks me out (Alzheimers connections, cancer links, etc).  My mom has been experimenting with natural deodorant since the 70s so I got in on the quest with her early on.  I've tried the 'crystal,' Tom's, coconut oil, coconut oil + baking soda, random brands off Etsy, random brands off Amazon that people swear by and I always end up unimpressed and thinking I smell like onions (sorry, but it's true).  In between each deodorant test, I go back to my trust Dove and I become enticed by its fresh scent and ability to keep me dry all day long.  I then feel bad and find a new deodorant to try – it's a vicious cycle.
I asked you all on instagram what natural deodorants worked for you and I was overwhelmed with responses.  Also, it was clear that there were two winners out of the hundreds of responses I received:
Native (P&G just acquired this brand, just as an FYI)
Other popular responses:
I am currently using Schmidt's Rose + Vanilla scent and so far so good.  Sure, I don't feel quite as fresh as when I use Dove but I also don't feel like I am smelling mid-day like with other natural deodorants I've used in the past.  The trade-off of avoiding aluminum is the clear winner to me. But as a side note, I have heard of people reacting to Schmidt's (like my friend and a few people told me on instagram) – but it's been fine for me so far!  Even though it's going well, I'm still going to try Native next.
Am I missing any?  Have you tried natural deodorant?