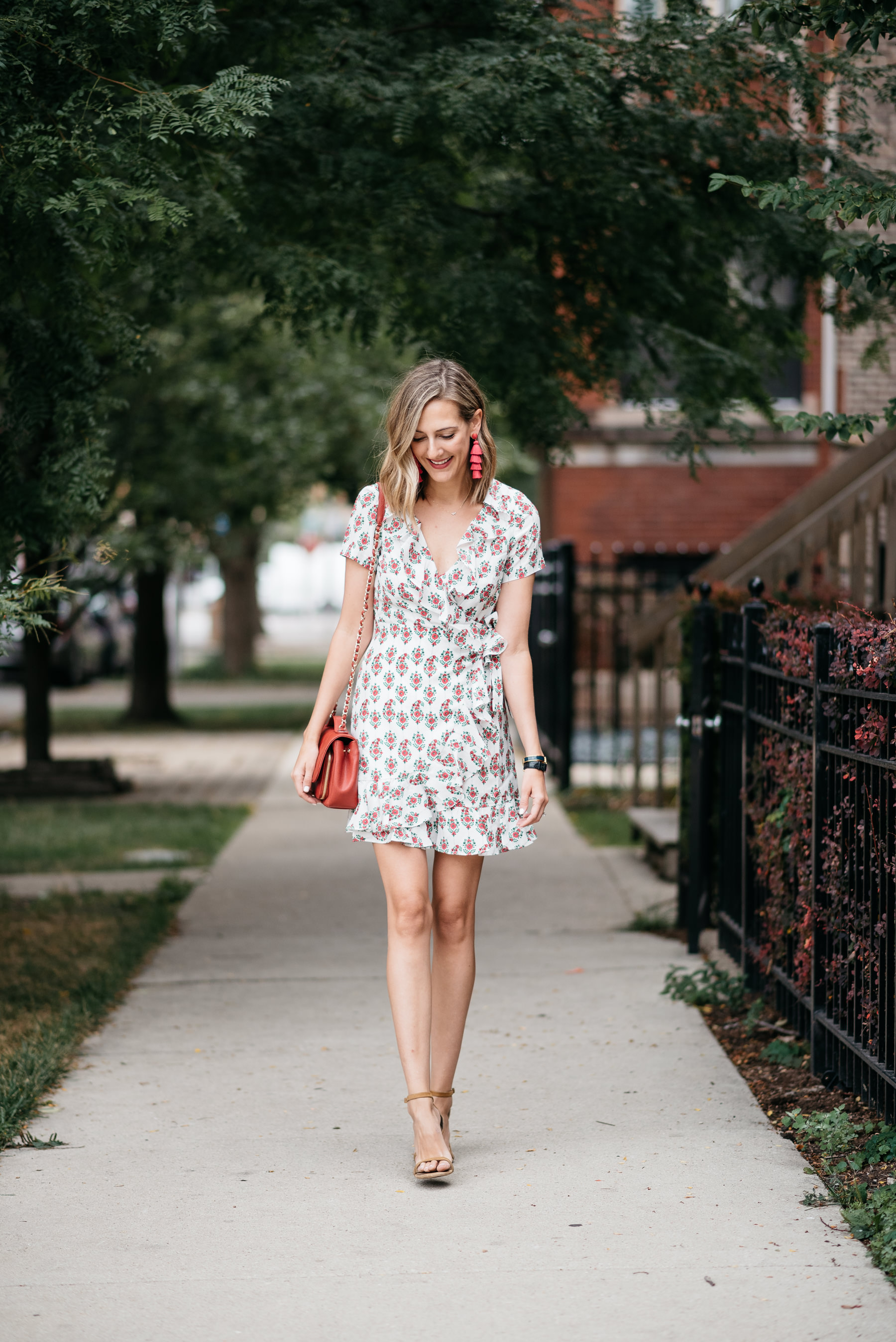 Consider a floral fall dress this season.  Before we all go buckwild with the boots and scarves, remember that it's not quite fall and the warm weather could linger for awhile, depending on where you live.  Although Chicago will be chilly by October/November, I still am buying dresses for fall–floral dresses, too.  I can wear them now when it's 80, with a denim jacket when it's 70, and a leather jacket and booties with it's 60.  Once it's under 40 degrees, I bust out the tights if I'm wearing dresses.  My advice: wear your florals all year and they're the best in dress form.  (I even followed my own advice while pregnant last year–see for yourself.)
Best Fall Floral Dress Options
This color is quintessential fall and the dress is under $100.
This dress has amazing details – like a neck tie and multi-tiers.
Love this dark, moody floral option.
This preppy, navy number is just up my alley.  How cute would it be with a red accessory?
This 90s-inspired dress is way cuter than the version I wore in 1998.