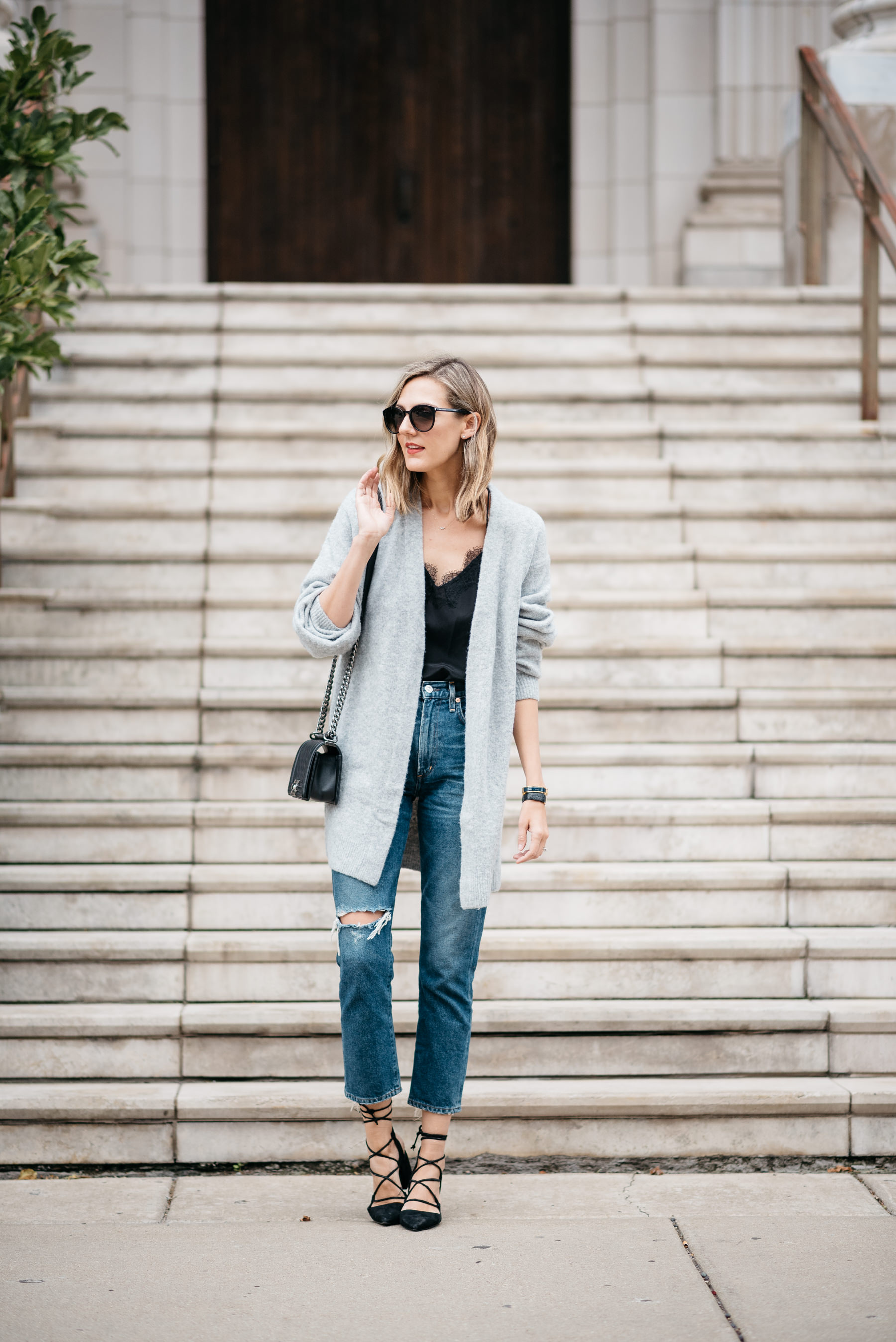 A nice, oversized, boyfriend cardigan is so quintessentially fall.  You can throw on a slouchy cardigan on top of just about anything.  For example, I have this exact same cardigan on top of my pajamas as I type this from bed.  It's all about the layers for fall and you want them to be cozy.   This outfit is from two years ago and I still wear it – so clearly, the ol' oversized/boyfriend cardigan stands the test of time.
Try out a boyfriend cardigan for yourself:
Love this boyfriend cardigan with buttons.
Easy and effortlessly oversized.
Soft, cozy and perfect with a dress or jeans.
If this isn't the coziest cardigan you've ever seen, I don't know what is.
Don't we all need an oversized, fisherman cardigan in our lives?