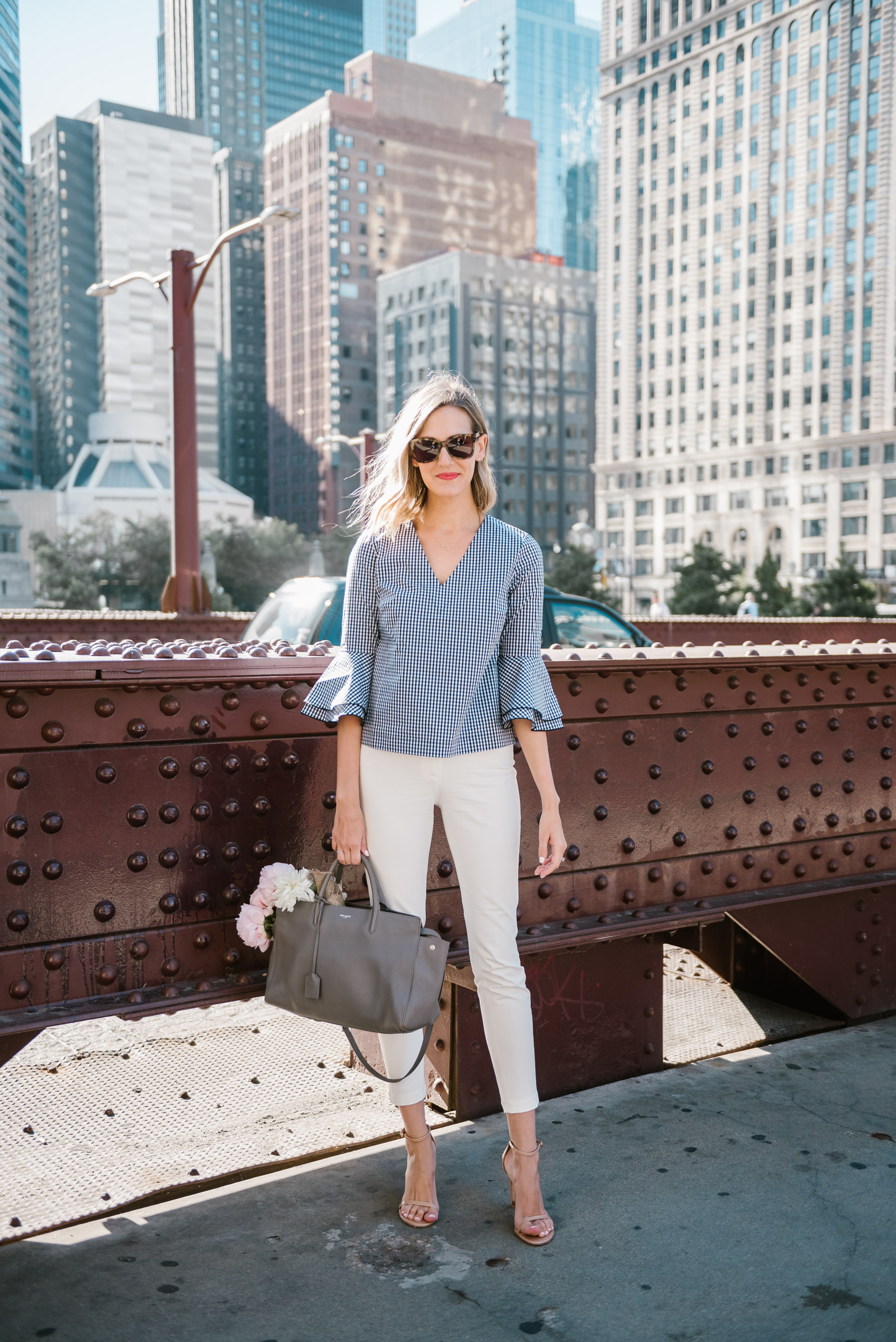 Ever have those mornings where you roll out out of bed and have about three seconds to get ready?  We all do.  You need a fail-safe in your wardrobe–an easy work outfit that you can pull together in one second, tops.  During the summer, mine is a slim white pant and my favorite (current) blouse.  In this case, the top is a gingham bell-sleeve, but I believe it should be one of your favorite blouses/button-downs.  White pants + favorite shirt.  Why?  You look pulled together.  Effortless.  Like you tried.
Now, I know not everyone is allowed to wear sandals to work, so my advice for footwear is a nude flat or pump.  Why nude?  Goes great with white pants and I'd bet almost everything that it would go with your favorite top (black, patterned, blue, pink–anything!)
If you want to check out an oldie but a goodie, this work outfit is one of my top pinned looks (and it's from 2011!).