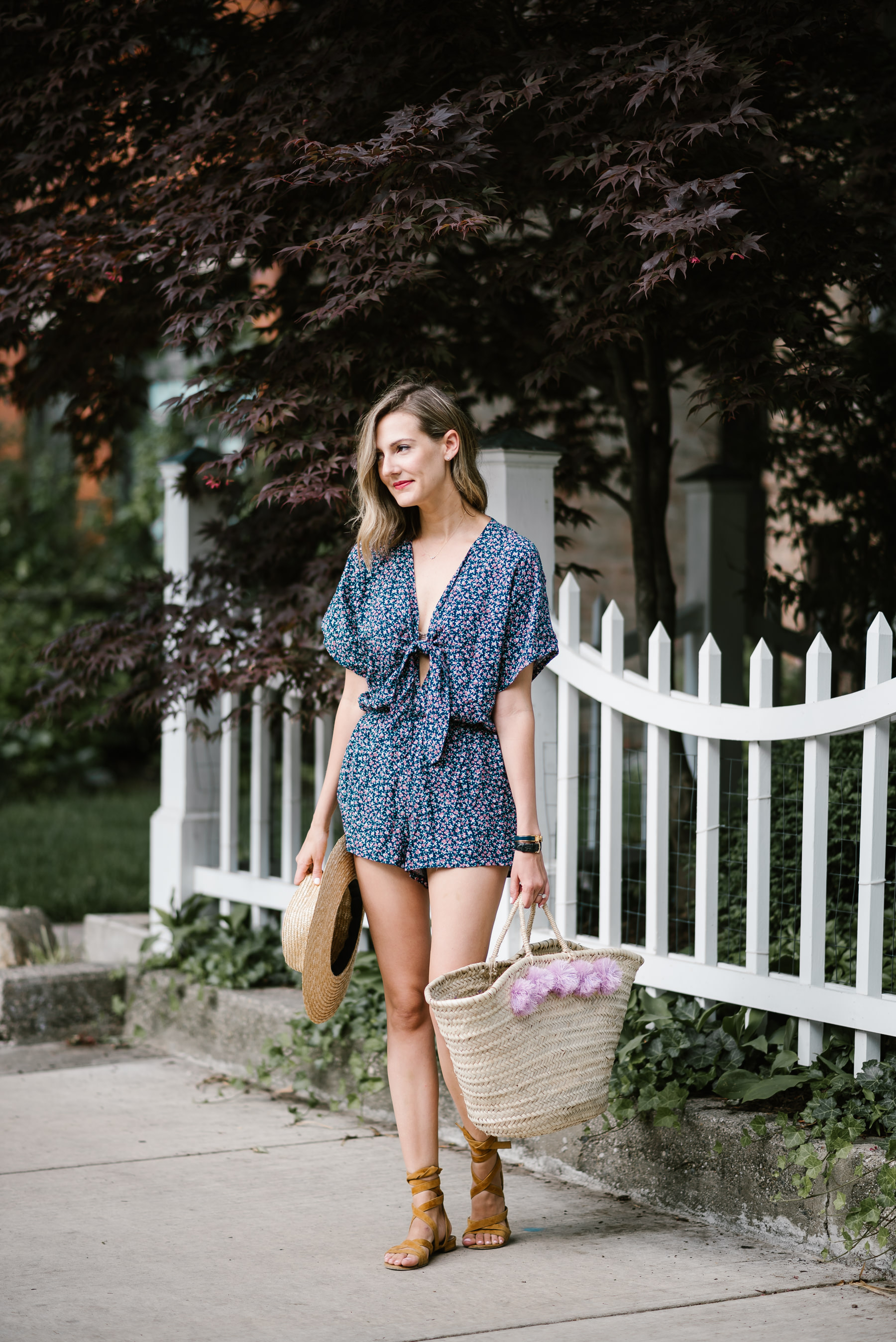 Rompers are the ultimate summer style hack.  Think about it–one piece and you look like you tried hard.  Like really hard.  Add a tie-front and you have the perfect hybrid: the tie front romper.  I think I figured out why tie fronts seem so chic; I think it's because you loosely tie it in a 'je ne sais quois' manner and it looks like you put forth some effort.  Then, when someone says you look cute, you gingerly flip the ties (that are tied in the perfect square knot) and say, 'oh this old thing?'  Or maybe it's because it looks like you tied something so effortlessly than you weren't supposed to tie.  Well, whatever it is, the tie MAKES the tie front romper.
So when you're wearing this tie front romper out and about this summer and someone inevitably comments on how chic you look, just think of me, reminding you to stay cool–act natural.  Also, due to the nature of the tie front romper, your bra may be a little visible (see? you have to own it).  If that's the case, try a bralette underneath (warning: they have zero support but I wear them all summer long); my favorite is this one by Cosabella.
5 Coolest Tie Front Romper Options
um, is this Mara Hoffman? (no, but it looks like it and for a fraction of the price)
how in the heck is this only $17?!
love this vintage-looking print
this technically ties in the front but really, I just love the preppy stripe pattern