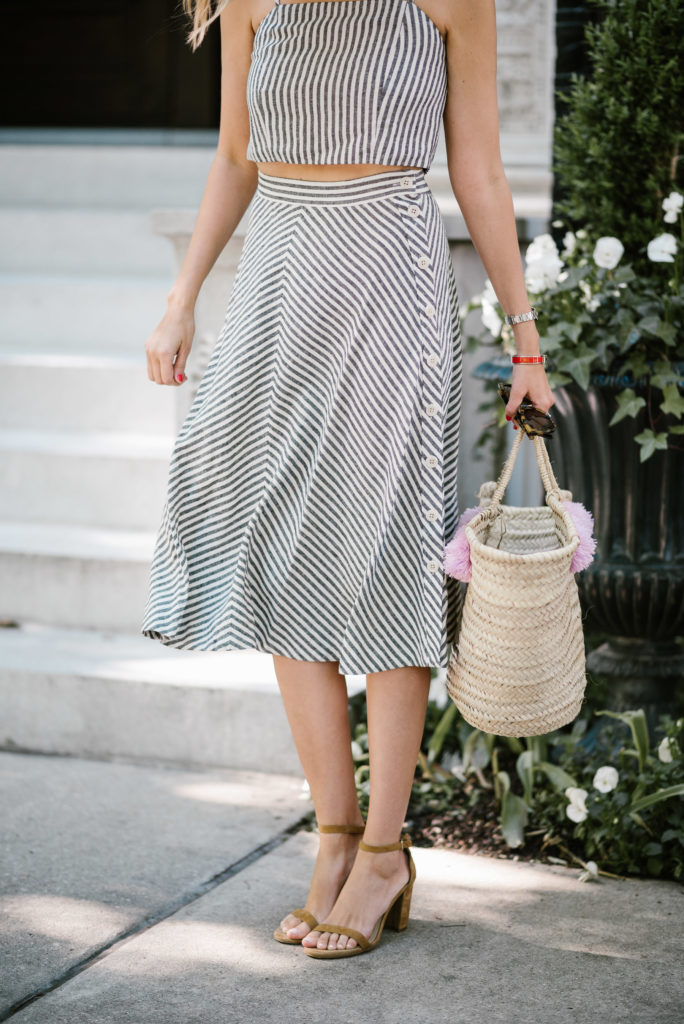 I'll admit that I was a little hesitant to throw on a crop top.  I've loved them in the past–I grew up in the era of Britney, after all, but I'm also 32 with two small children now, so times (and body) have changed.  But as soon as I saw both these two piece Madewell top and skirt sets at Nordstrom, I knew I had to give it a go.  Verdict's out: I love it.  They're flattering and the skirts are high-waisted enough to hide my tummy flaws.  Also, red is an underrepresented color in my closet but every time I wear it, I think: I need more red (especially with a summer glow!) and let's face it–I never say no to stripes.  My advice for trying a skirt + top set: make sure the skirt is high waisted if the top is cropped.  Check out a few others I found–they're a hot commodity this summer!
This Leith skirt + top set from Nordstrom are also adorable – perfect for a summer wedding or rehearsal dinner (and still less than most dresses!).
I'm also probably buying this white floral skirt + top set from Nordstrom..and will wear it as soon as it arrives!