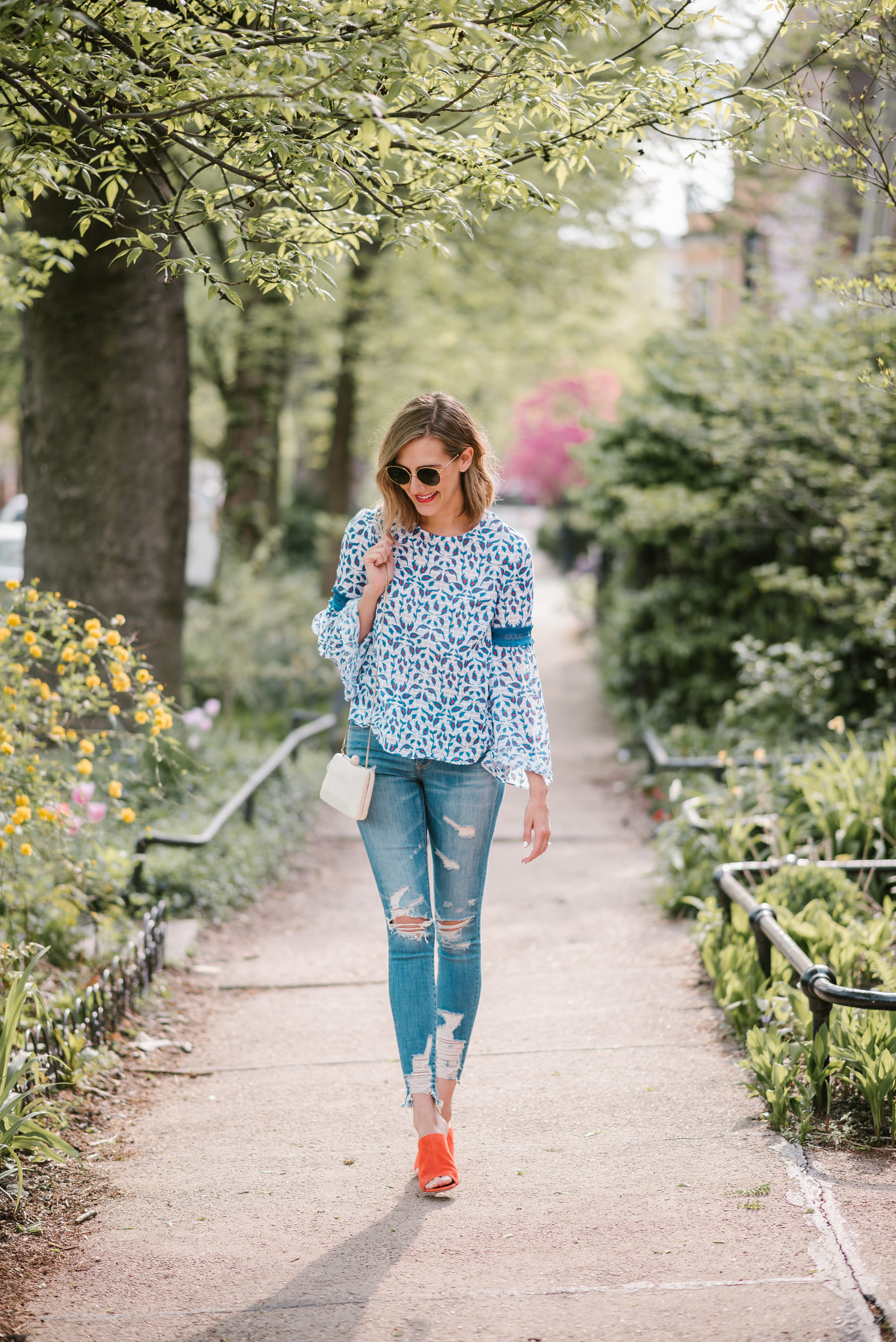 I'm welcoming more and more pattern into my life.  I was a bit pattern-averse over the past couple years but I'm now back on the wagon.  Bell sleeve tops are a trend I'm getting behind and it seems to have longevity; as soon as I saw this floral bell sleeve top, I knew I had to get comfortable with patterns again.  It looks amazing with white jeans, distressed jeans, dark denim–and I've worn it way more than I thought I would in the month that I've owned it.  Because I think this trend has staying power, don't be afraid to go for a top you really love (and use my trick of envisioning a few ways to wear it), even if the print is loud.  Plus, lots of floral prints can be worn well into the fall, usually if they have darker tones.
5 Bell Sleeve Tops to Try
This floral bell sleeve top has a subtle pattern.
I can't resist gingham–especially in bell sleeve form.
A casual stripe bell sleeve–perfect with jean shorts.
I want to try this tiered bell sleeve with wide-leg pants.
The detailing on this top is so intricate that the bell sleeve is an afterthought.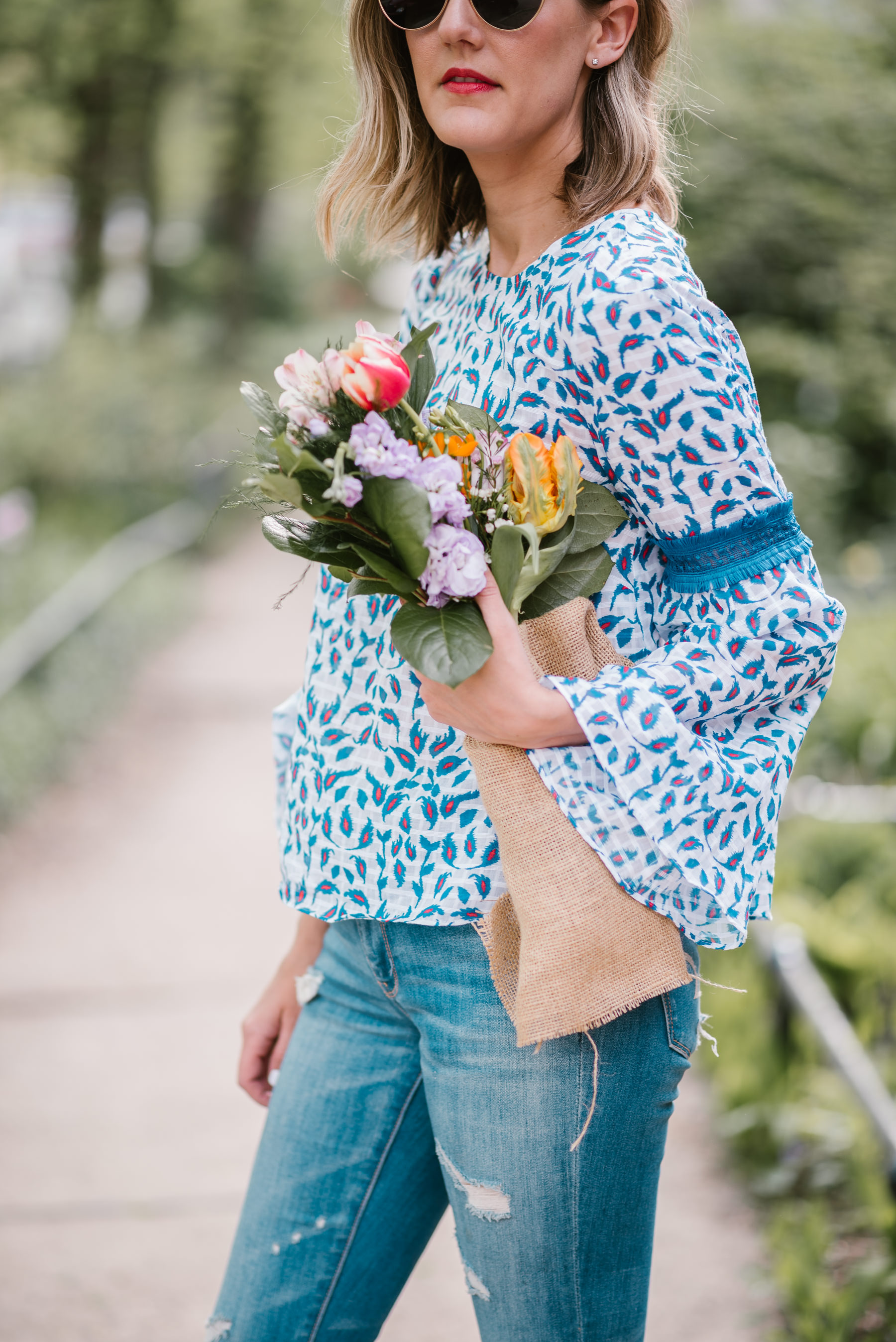 Check out other iterations of the bell sleeve trend when I wore this tiered, bell sleeve sweater in the fall and a punchy, yellow bell sleeve in the early spring.