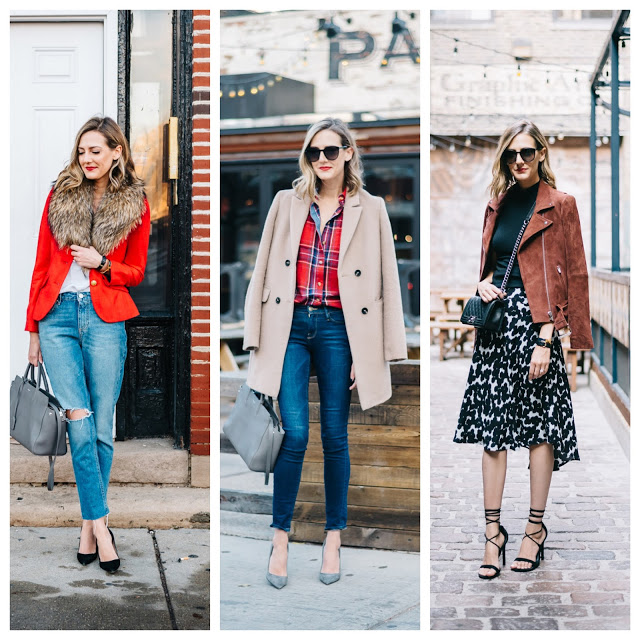 "I re-wear my clothes," said the blogger. But really, I do. I promise. If you've been following me for awhile, you know that the above items look awfully familiar. Could I WEAR that camel coat any more?! (..said in my best Chandler Bing voice.)
But, I'll admit it: I buy a lot of stuff. I'm a big shopper–it's my job. But, I also know when to invest and when to save. I also have taught myself that when I buy something with a hefty price tag, that I need to imagine wearing it three different ways with what's already in my closet. I also challenge myself to wear pieces differently each time I wear them.
I also regularly purge my closet. City living has conditioned me to not let items hang out for the sake of filling my closet–space is too precious. For the most part, I donate nearly all of my clothing that I don't need anymore (I do have some purses I want to sell, though, so I created a Tradesy account to see how it goes–if anyone has any suggestions on how they sell their bags, let me know. I might try eBay?).
So here is what I will definitely be re-wearing that you saw on the blog last fall (and check out my October recap from last year) along with some curated items that that you can either spend or splurge on–I found some awesome pieces, so see for yourself:
Your turn – what are you pulling back out from last year's (and beyond!) wardrobe?