When you're hanging out with kids all day, there just isn't a need for heels, silk blouses and designer bags. However, I always want to look put together but need to be practical; luckily, Nordstrom has the perfect accessories to keep my casual, 'mom' game strong. Sometimes you just need to throw on a baseball cap (this one is wool, so I feel slightly chic), comfy jeans, a loose sweater (Nordstrom has tons of awesome lace-up ones like the one I'm wearing), broken-in sneakers, grab your backpack and run out the door.* I love this backpack that I picked up from Nordstrom–and yes, it's really my 'diaper' bag because it's so practical; the backpack is best non-diaper, diaper bag that you can find.
*By run out the door, I mean take three hours to get out of the house.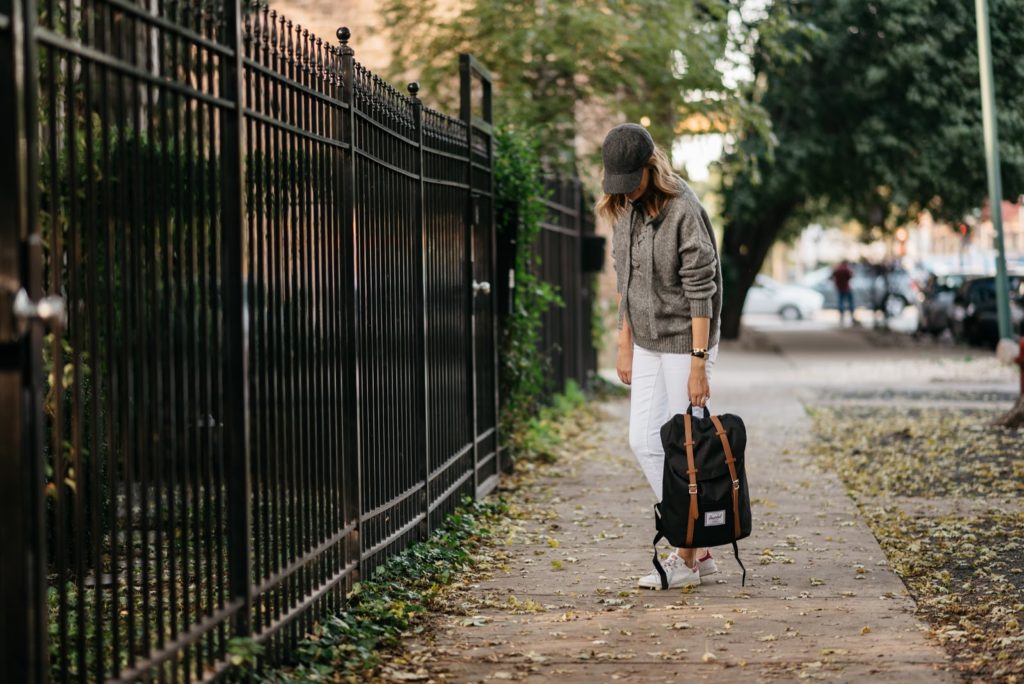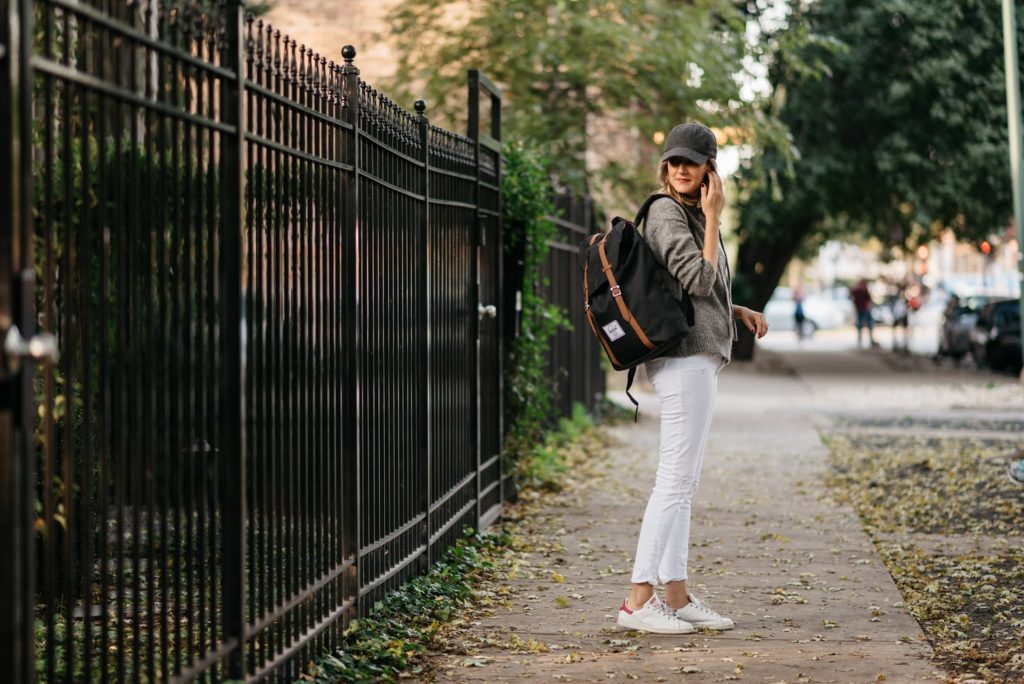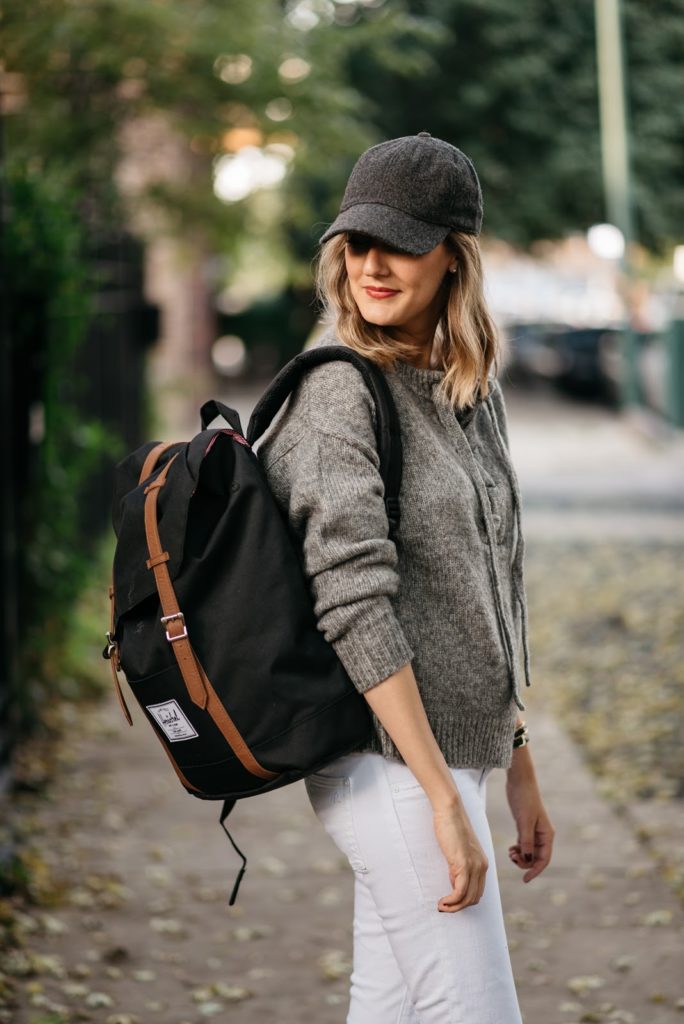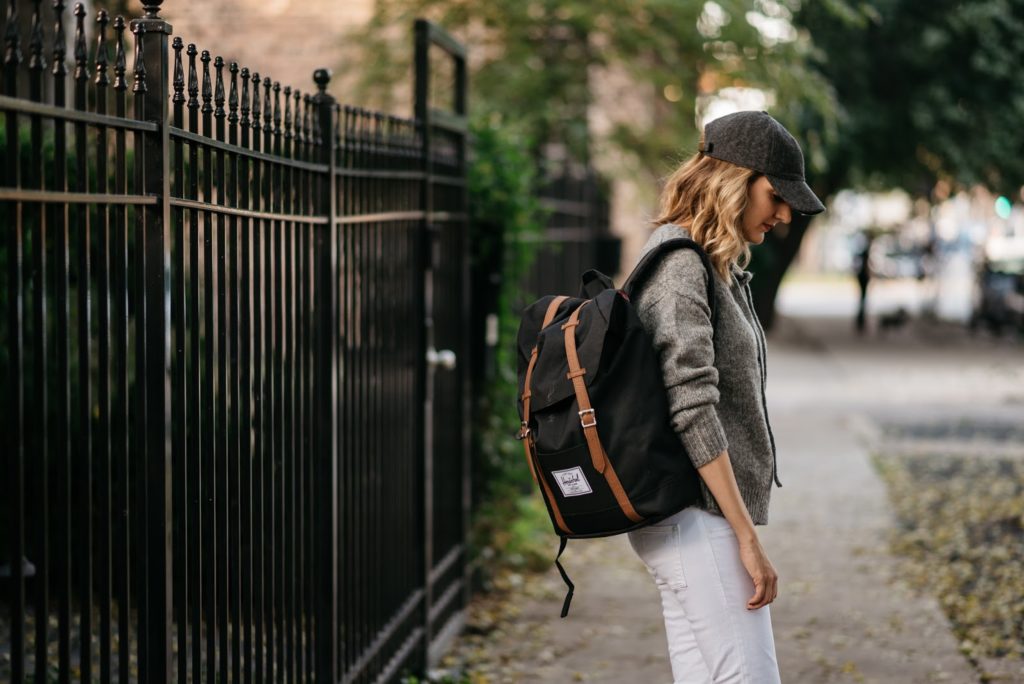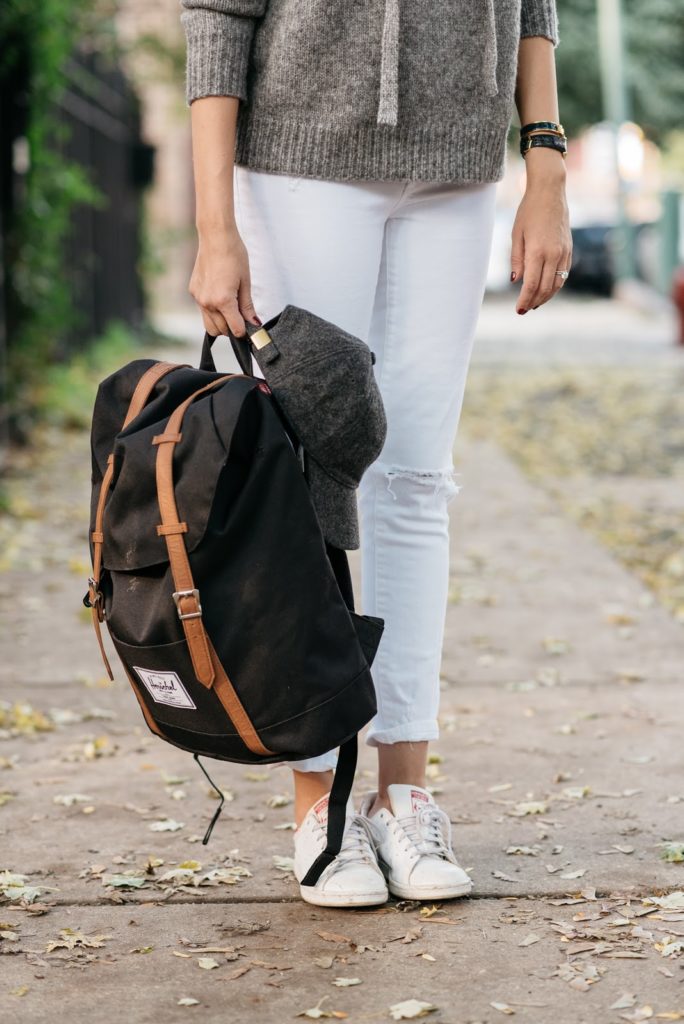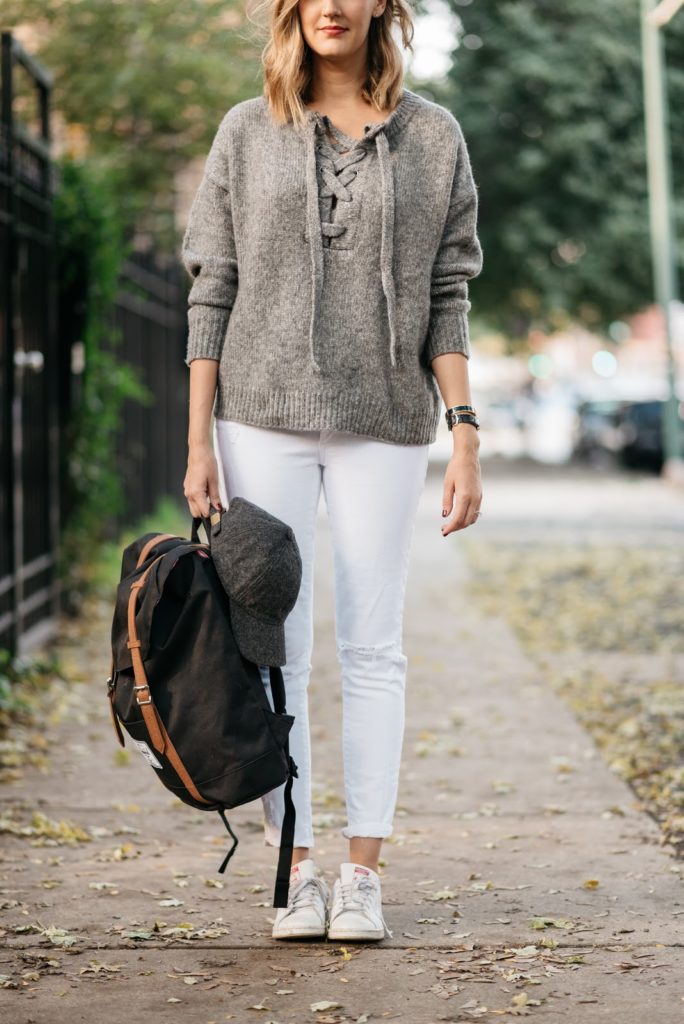 Thank you to Nordstrom for partnering with this post!