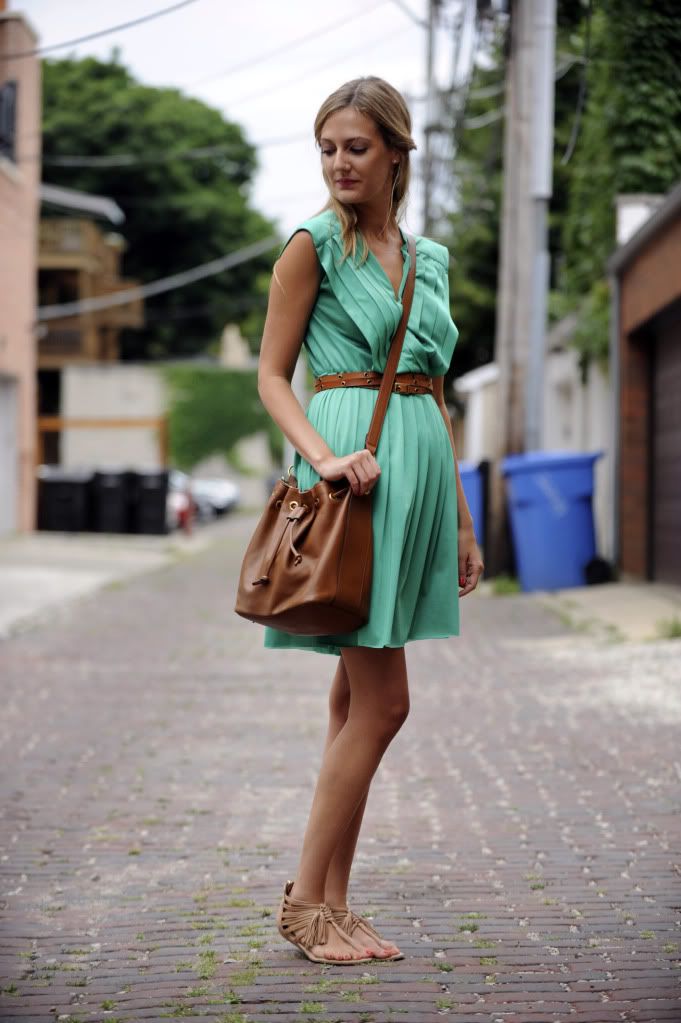 thrifted dress (no label, from Buffalo Exchange), thrifted no-name belt (eBay a few years back), Chloé bag,
Dolce Vita sandals
I bet you're noticing a few things about this post right off the bat. Yes, these pictures are of the utmost quality (no, my camera wasn't used) and yes, I'm wearing green (doesn't happen that often). I met up with the incredible Andrea of Blonde Bedhead last night and we snapped a few photos before heading to dinner. This girl has quite the eye for everything photography, from lighting to detailed shots–everything! I loved chatting with her about work, blogging, horses (we both used to ride) and Chicago. Be sure to head over to her blog to see her fantastic outfits and unreal photography skills.
Also, be sure to check out the interview I did with another fellow Chicago blogger, Jillian at Cornflake Dreams.