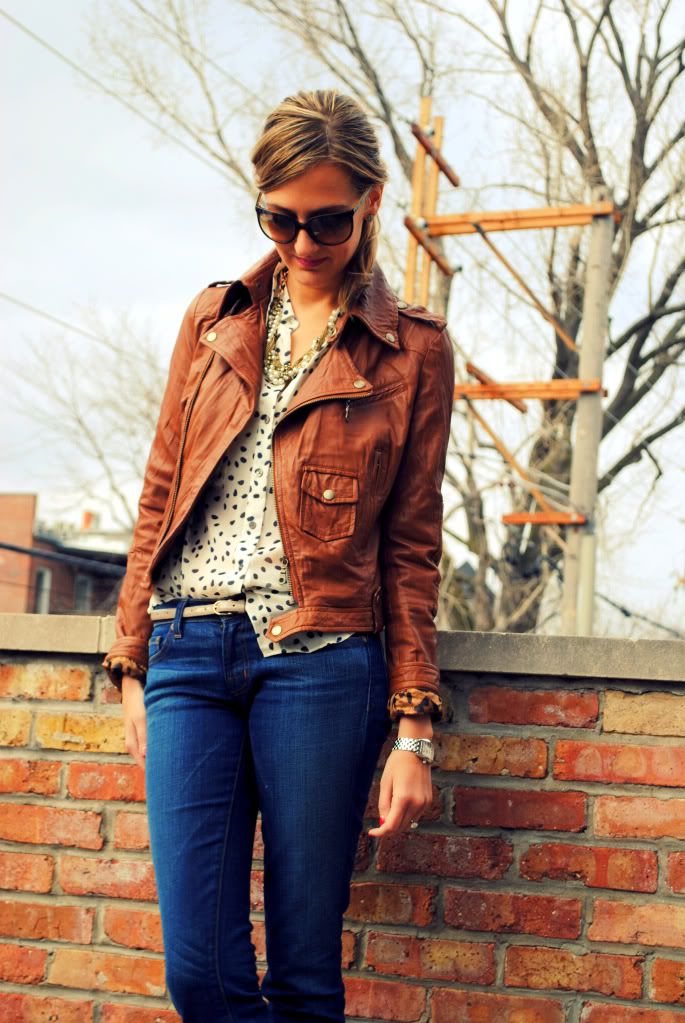 J Brand jeans (via Gilt), Kenna-T jacket (worn here), Club Monaco top, J Crew belt, Zara booties (worn here)
Not quite spring, but not really winter–March is a difficult time to dress yourself in the Midwest. While my California counterparts are already bare-legged and buying sandals, I'm having to wear another coat ATOP outfits like these. Luckily, it's supposed to warm up in the upcoming weeks, so here's to hoping that I can wear this outfit again, sans overcoat (but most likely still with a huge scarf).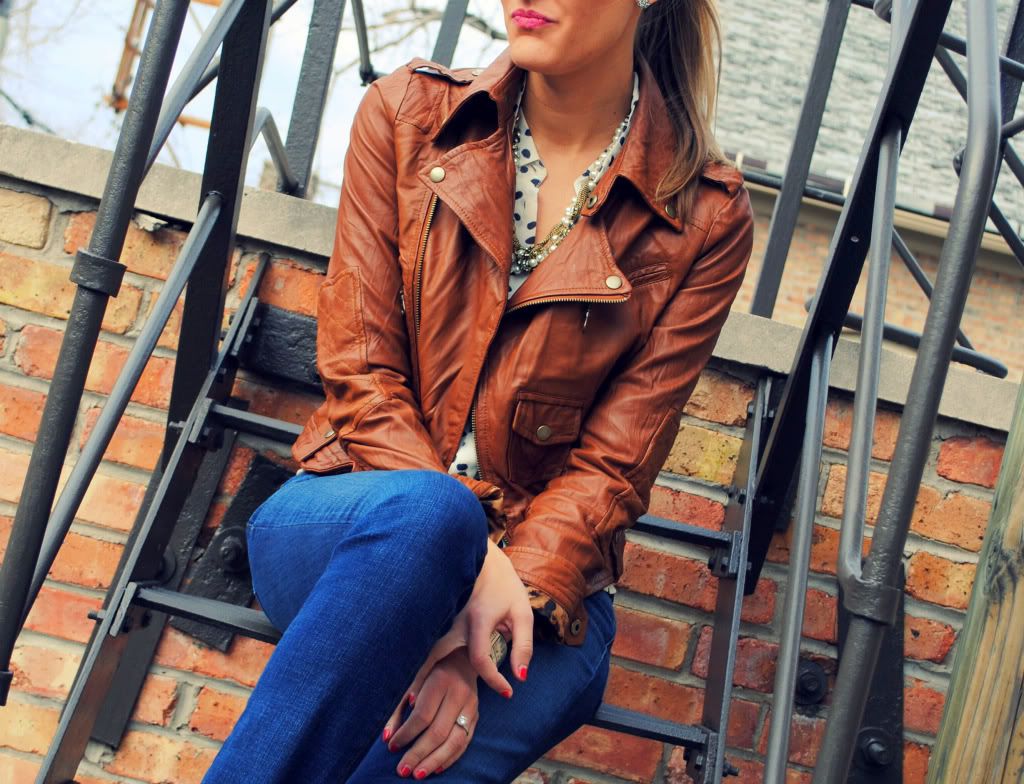 How was your weekend?