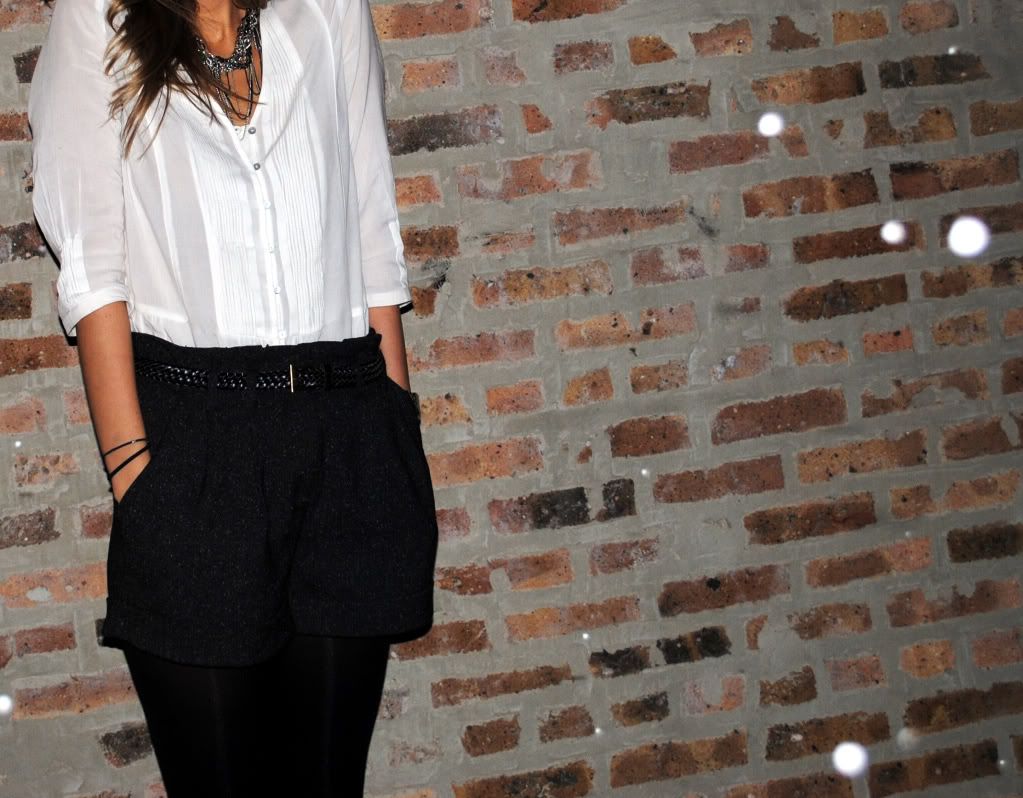 As you can see from the white-speckled photos, it snowed this past Saturday in Chicago. I had my first Christmas party of the year to attend and it was the perfect way to kick off the holiday season. That, combined with the freshly fallen snow and recently hung wreath in my apartment, the spirit of the season really started to come alive. The party was in a friend's house so I opted for shorts, rather than the usual dress or skirt that I normally wear at these types of functions. I don't look very festive but felt totally comfortable and can see myself wearing these shorts all winter. I'll save the red, green, and sparkles for the other parties I have in upcoming weeks!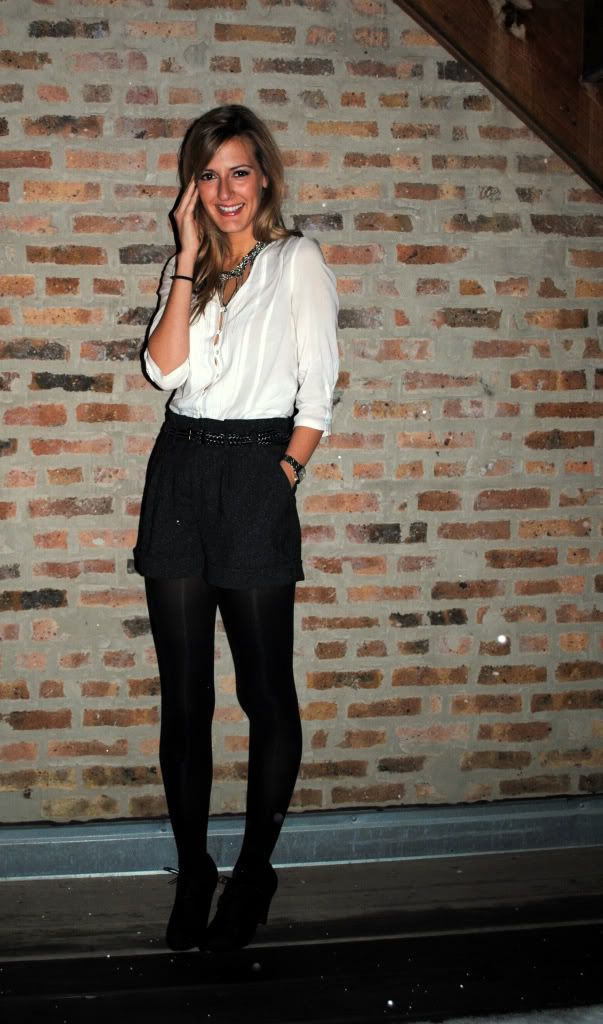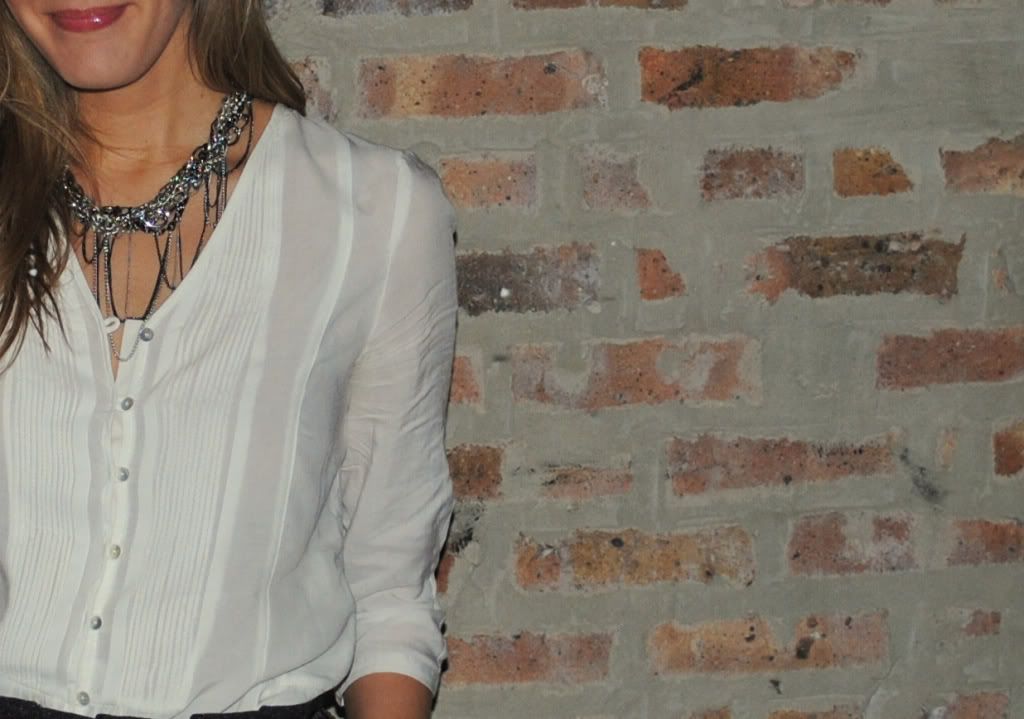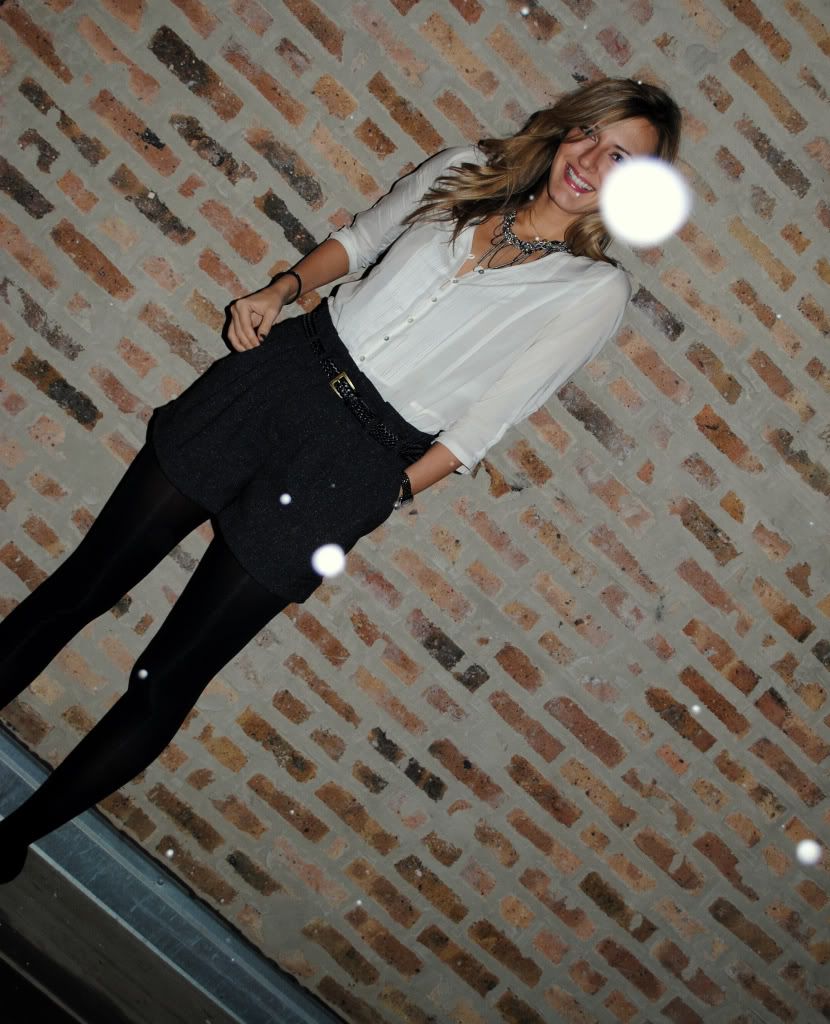 Zara top, F21 shorts + booties, Gap tights, Banana Republic necklace
How was your weekend?