Winter Hike Style With Backcountry
*Thanks to Backcountry & ShopStyle for sponsoring this post!
There's a saying we have in the Midwest: "there's no such thing as bad weather, just bad clothing." Because we get some bone-chilling winters, we need to dress the part. I'm talking snow boots, puffer coats, hats, warm pants–the whole nine yards. Being homebound with the pandemic, I'm itching to get outside more, even in the dead of winter. My kids, especially, need fresh air and to run around. Since we moved to the suburbs, we have loved going on walks in the woods together–a light hike, if you will. It gives us a chance to get outside, be together, and breathe in some fresh, winter air. My winter hike style isn't too shabby either.
Necessary items for hikes during cold winters include: a VERY warm coat, thick leggings, lightweight, waterproof boots. And you can get them all at Backcountry. If you're new to Backcountry, a Utah based outdoor gear and apparel website, that carries all the brands you know and love. And you don't have to be a professional hiker to take advantage of the things they carry–I pick up Patagonias from there often!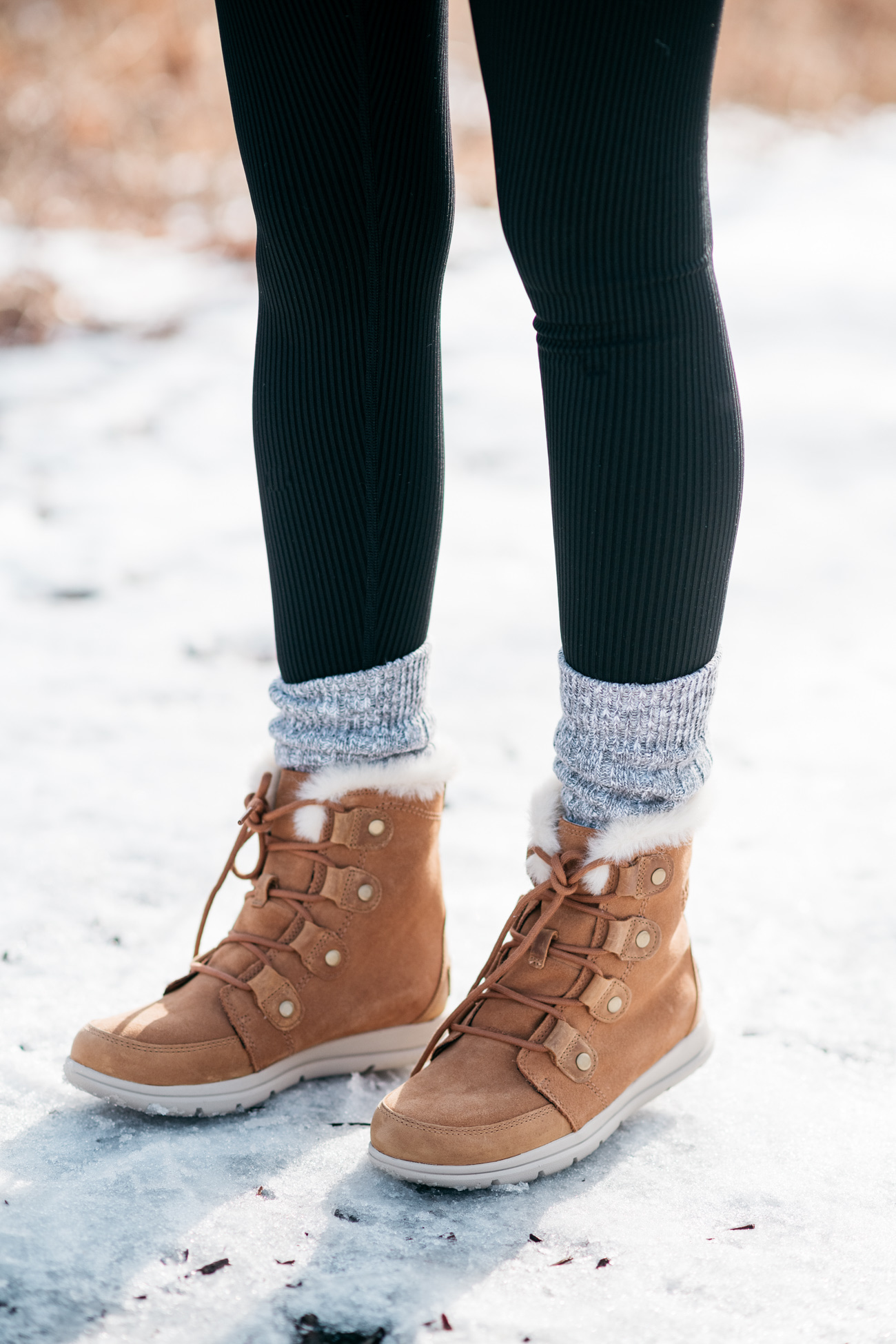 In addition to the pieces I'm wearing (which I LOVE–Teddy loves my North Face cord puffer and calls it my fancy coat; not only is it perfect for the freezing weather, I can wear it to run errands), there are other awesome pieces to be found for your leisurely hike.
So get outside this winter and get creative! Snowshoeing, skiing (even flat Illinois has a mountain nearby), anything–and gear up with Backcountry. Remember to use code ANNAJANE15 for 15% off your first order (exclusions apply).
Check out a few other promos that Backcountry is running:
Prana Sale

Up to 50% Off Select Prana Styles

Until 1/31

Stoic Sale

Up to 60% off Select Stoic Styles

Until 1/26