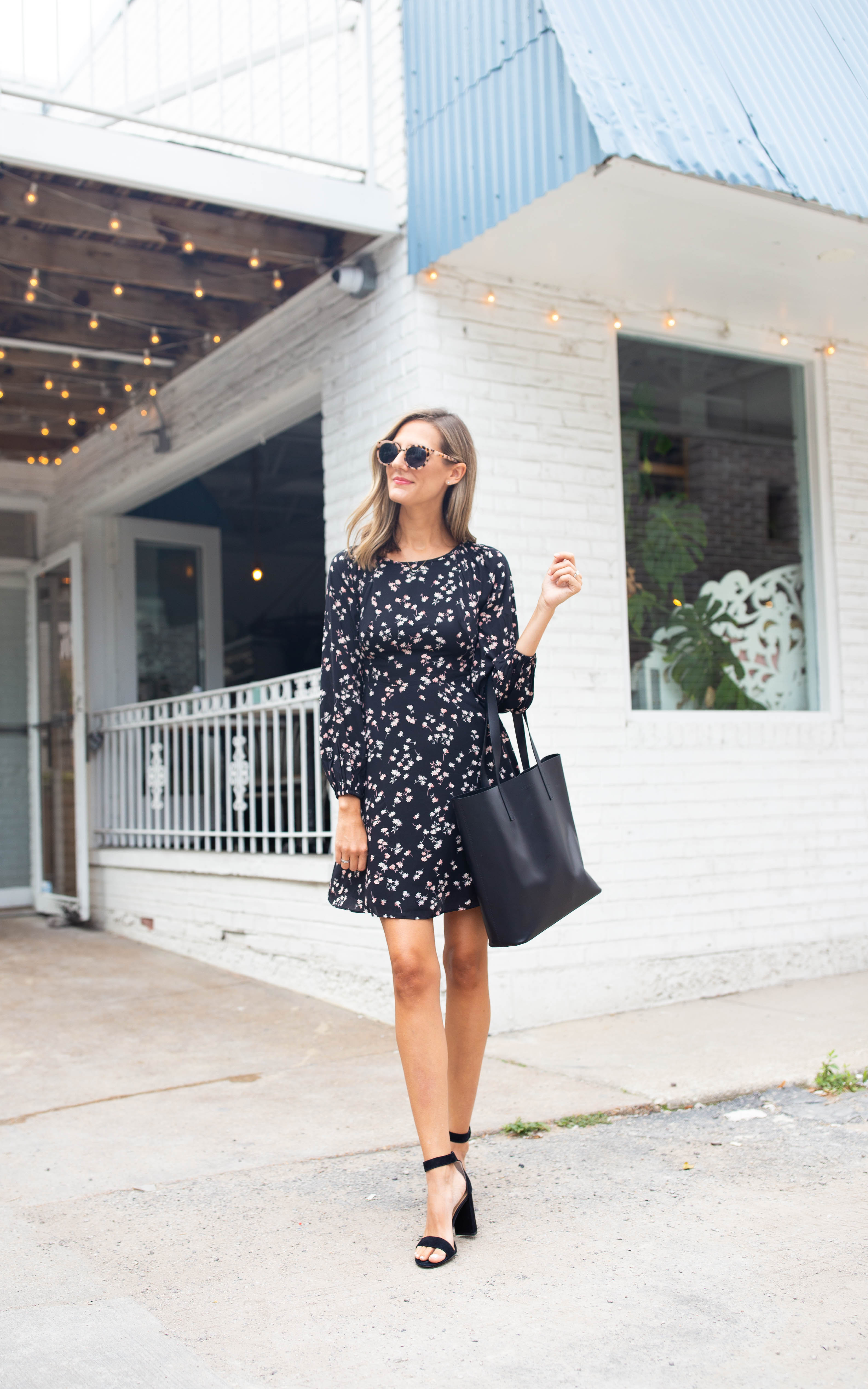 It's that time of year when the seasons start to change. Outside, it's still summer, but mentally, we start to think fall. Kids are going back to school, summer vacations are distant memories now, and oh my gosh, did a leaf just fall from that tree? In the retail world, we called July- mid August, "pre-fall." Yes, it's a little ridiculous seeing that's just when summer was in full swing, but the sentiment is accurate. Come early fall, you're grabbing for pieces that you can wear now with sandals, like this Ann Taylor dress, and later with knee-high boots and a coat. Welcome to transitional dressing: that period between seasons when you're wearing and buying pieces that you'll wear now and also for months to come. Honestly, I try to make my whole wardrobe more season-less the older I get, so the idea of transitional dressing is becoming more second nature to me.
As you want to start transitioning your work wardrobe, be sure to check out Ann Taylor; they have tons of chic pieces that can be worn now with sleeveless tanks and tops and again later, with sweaters, blazers and boots.
Five Ann Taylor pieces perfect for transitional dressing:
It's no secret I love a good tweed jacket; this one is perfect with lighter colors now and black/navy later.
August means sleeveless mock-neck season–it's my FAVORITE transitional piece.
Midi skirts, like this gorgeous green one, gained popularity about six years ago but I don't see them going anywhere–they're like insta-chic!
These plaid pants will look just as good with sandals and a tee as they will with booties and a chunky sweater.
A lightweight, ribbed cardigan is SO gorgeous tucked into a high-waisted skirt; plus, you can layer it in the winter!
*Thank you to Ann Taylor for sponsoring this post!