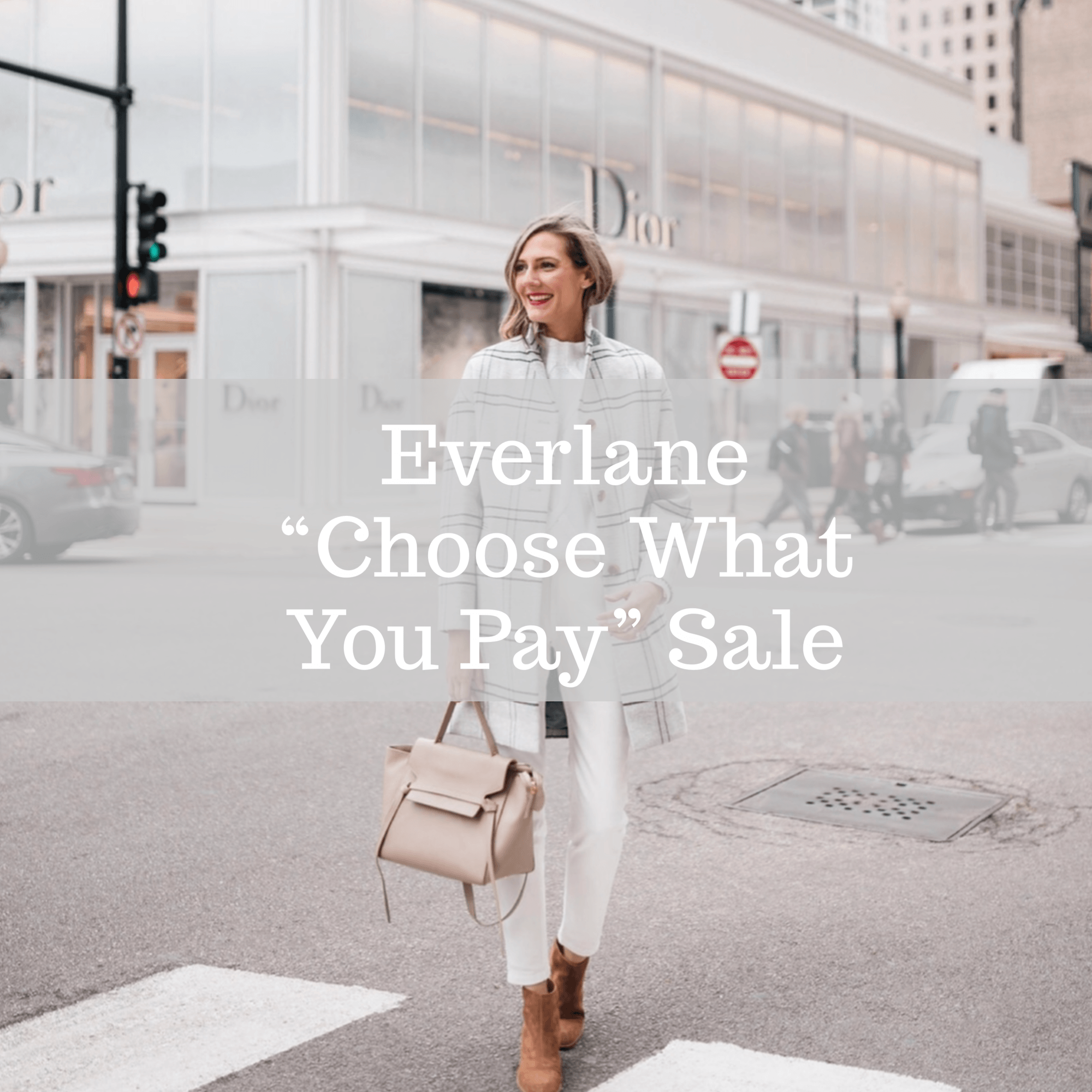 As you may well know now, I'm a big fan of Everlane.  I have a ton of their clothing and can attest to their quality and durability–plus, the pieces are so classic that they'll be a mainstay in your closet!  They don't run sales too often but every once in awhile, they have a "choose what you pay" offer on current items (basically, they made too much of an item and need to sell it–less waste!).  I thought I'd share a handful of my favorite items that are particularly good deals right now.  The best part is that most of the items are under $100 (many under $50)–except for the Cocoon coat (which won't serve you now but WILL in about five months).  And $70 for classic, soft cashmere?  Get out of town.
High-rise skinny jean ($48) – Can't go wrong with a great pair of denim under $50 (I claimed them as one of my favorite pairs of jeans back in November).
Clean silk notch shirt ($77) – A perfect dupe of the Equipment Adalyn shirt…so flattering on everyone and a fraction of the price!
Lightweight shrunken hoodie ($28) – I live in this…especially on workout mornings!
The Boss Mule ($84) – I don't own these but I do love the Boss boots–these give me all the Gucci vibes and you'll wear them all summer/fall!
Go Weave cami ($41) – Not the exact cami I have but a similar color (and the Go-Weave is awesome because it's wrinkle resistant).
The Cocoon coat ($159) – Coats are probably the last thing you want to think about but I LOVE this coat and it's a great deal, so snag it at this price in time for winter next year.