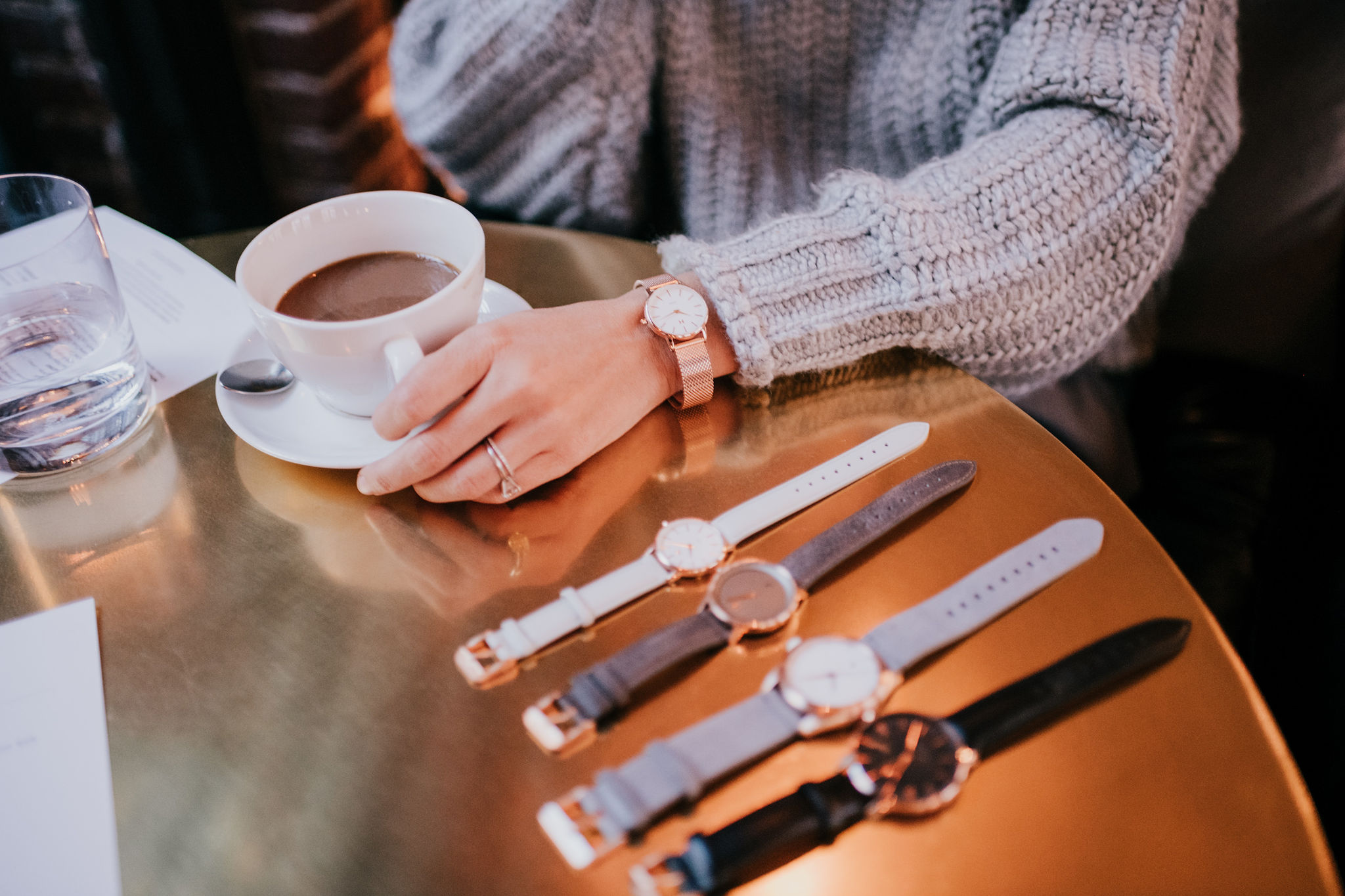 I have a lot of clothes–I know I do.  I've been interested in fashion for as long as I can remember and I'm definitely not a minimalist when it comes to my wardrobe.  But I AM a minimalist when it comes to my jewelry.  I wear the same pieces every day and I love simple, wearable designs that can easily be worn with a multitude of outfits.  Today, I'm teaming up with MVMT watches today to showcase the versitility of their gorgeous, yet simple watches.  I wore them with a ton of different looks to show you how the neutral colors, round face and classic tones go with just about anything you wear.  It's one of those watches that catches your eye because it's so sleek–this watch doesn't wear you, YOU wear the watch.
Use code ANNAJANE15 for $15 your order – they also make the perfect gift for the holiday season coming up!
*Thanks to MVMT watches for partnering with this post!