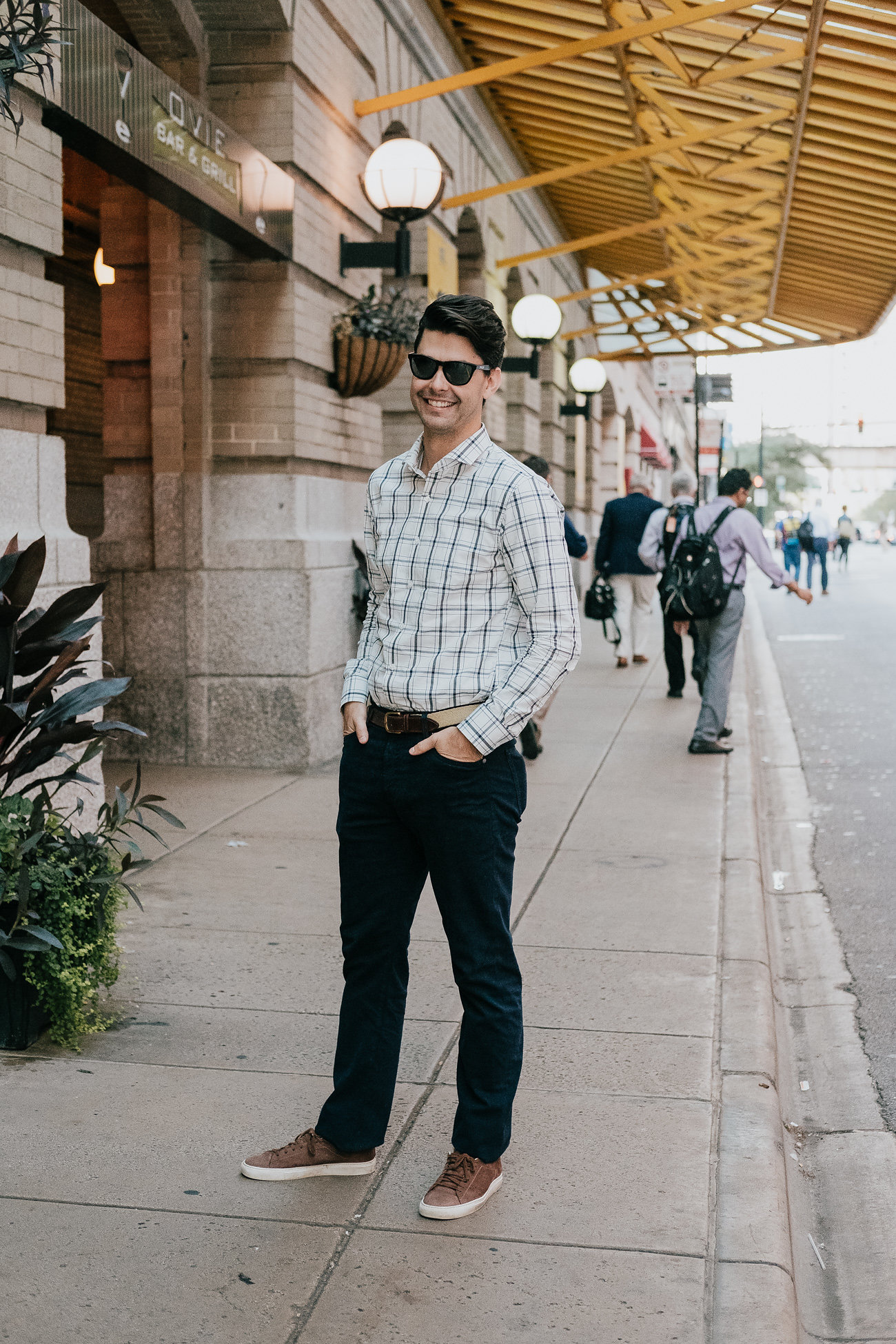 Oh, heyyyy Eric!  We have a new subject in town.  Now here's a person we don't often see solo on the blog…or ever, actually.  Men's fashion is actually a pretty big part of my life.  Not only do I live in a male-dominated household, but I had a career in men's fashion at Trunk Club (before we began to cater to women, too).  Eric does have an interest in fashion but I generally do the purchasing because I have the itch to style him (and our boys).  I love men's clothing because of the classic and tailored silhouettes–it doesn't change as quickly as women's.  I'm teaming up with Nordstrom to showcase easy basics for men and my five favorite pieces for fall.
Five Men's Fall Essentials
*Thanks to Nordstrom for partnering with this post!