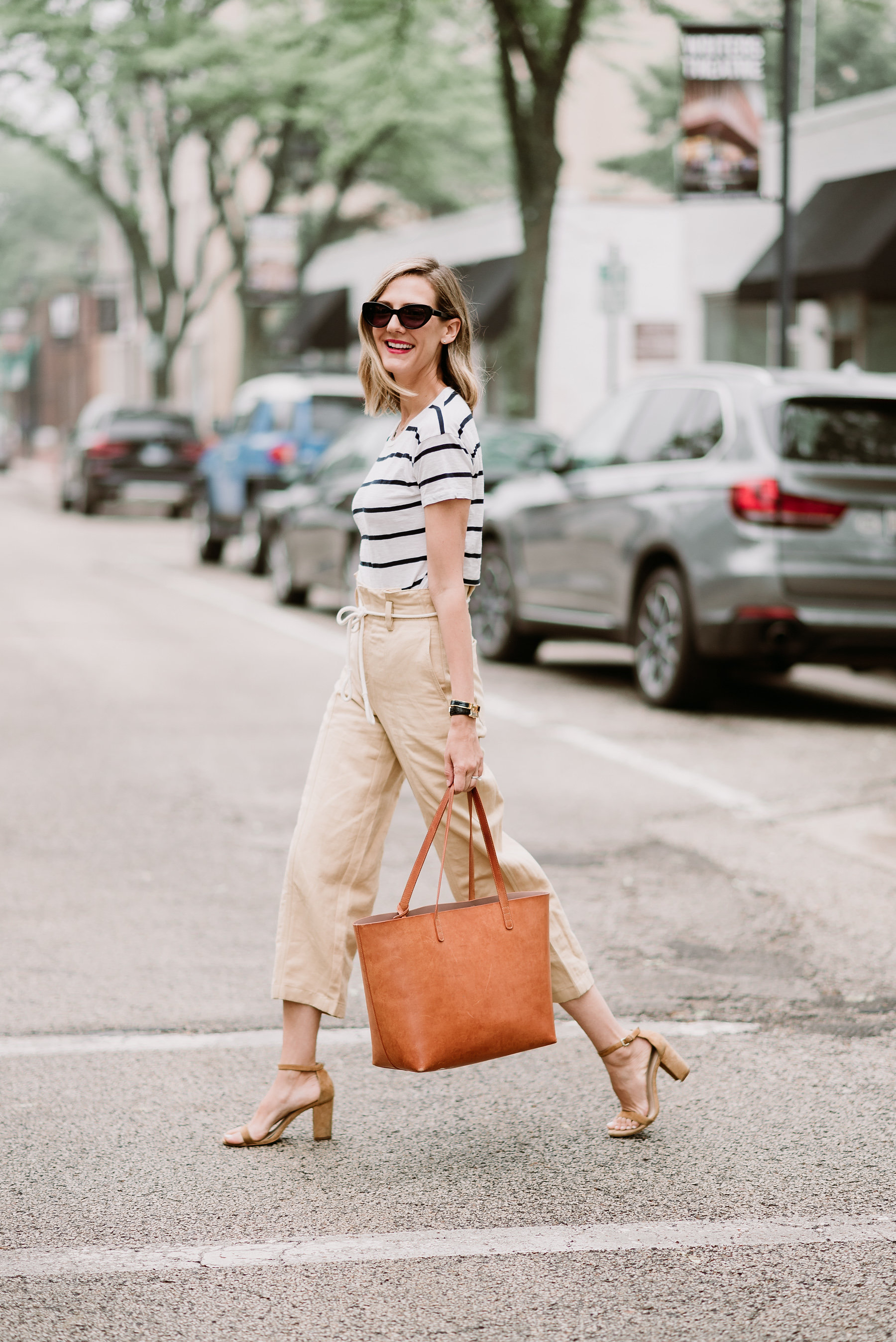 Yes, linen gets wrinkled and looks lived in, but if you work at a casual enough office, a tailored pair of linen-blend pants at work is totally appropriate.  (I'd say if you have casual Fridays or a more creative dress code, it's game.) . It's not hot in Chicago for very long but I do love wearing linen in the summer–it's so breathable (perfect if you're on a beach or in a hot city).  This is obviously a casual look – paired with a tee and open-toed sandals but it still looks tailored so if you have the flexibility at your office to wear linen, give it a go this summer!  (You can steam or iron them, too – my pants here are extra wrinkled because I had been in the car all day before I shot this, but these pants steam out wrinkles nicely.)
PS Scroll down for a fun giveaway just in time for the Nordstrom Anniversary Sale 2018!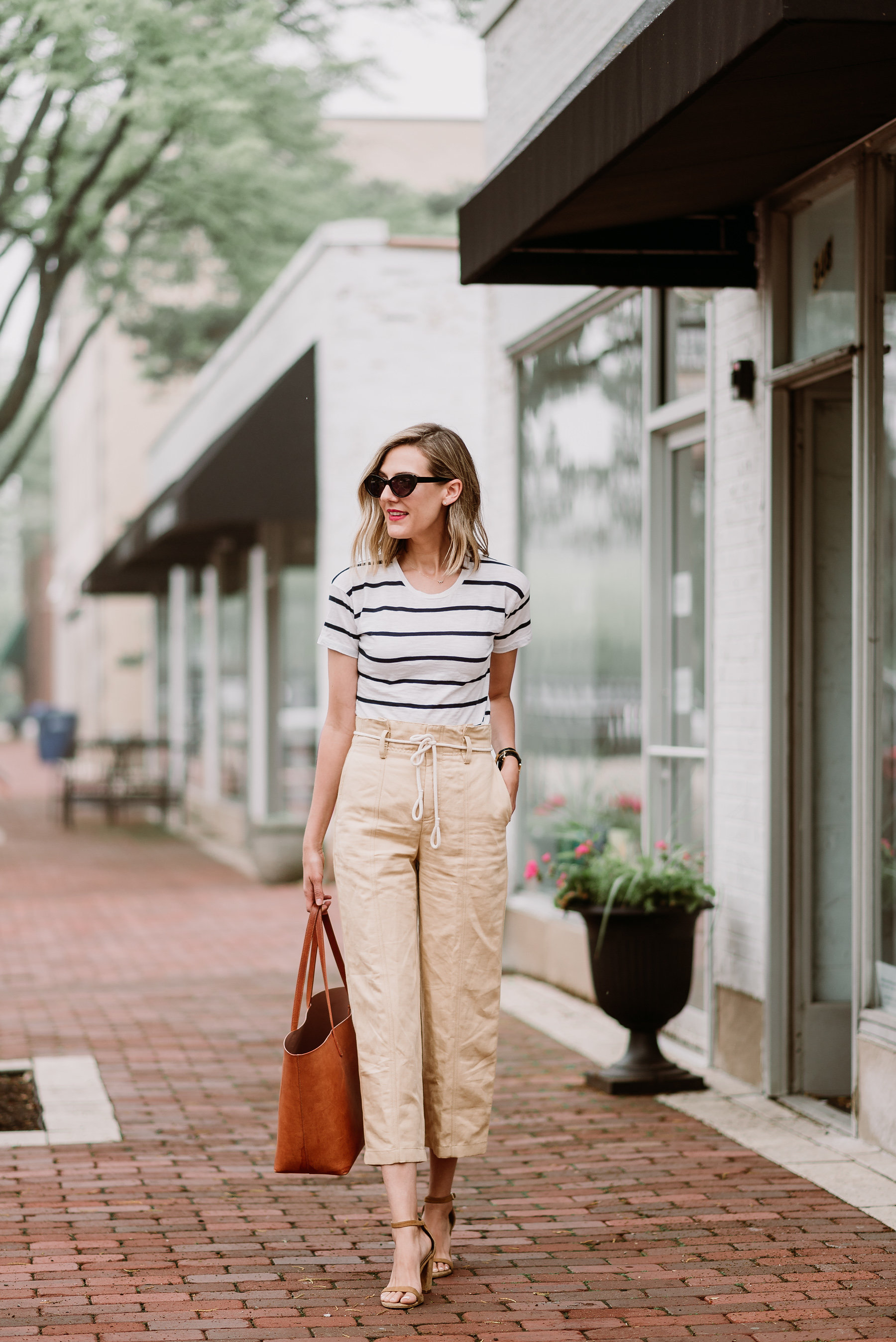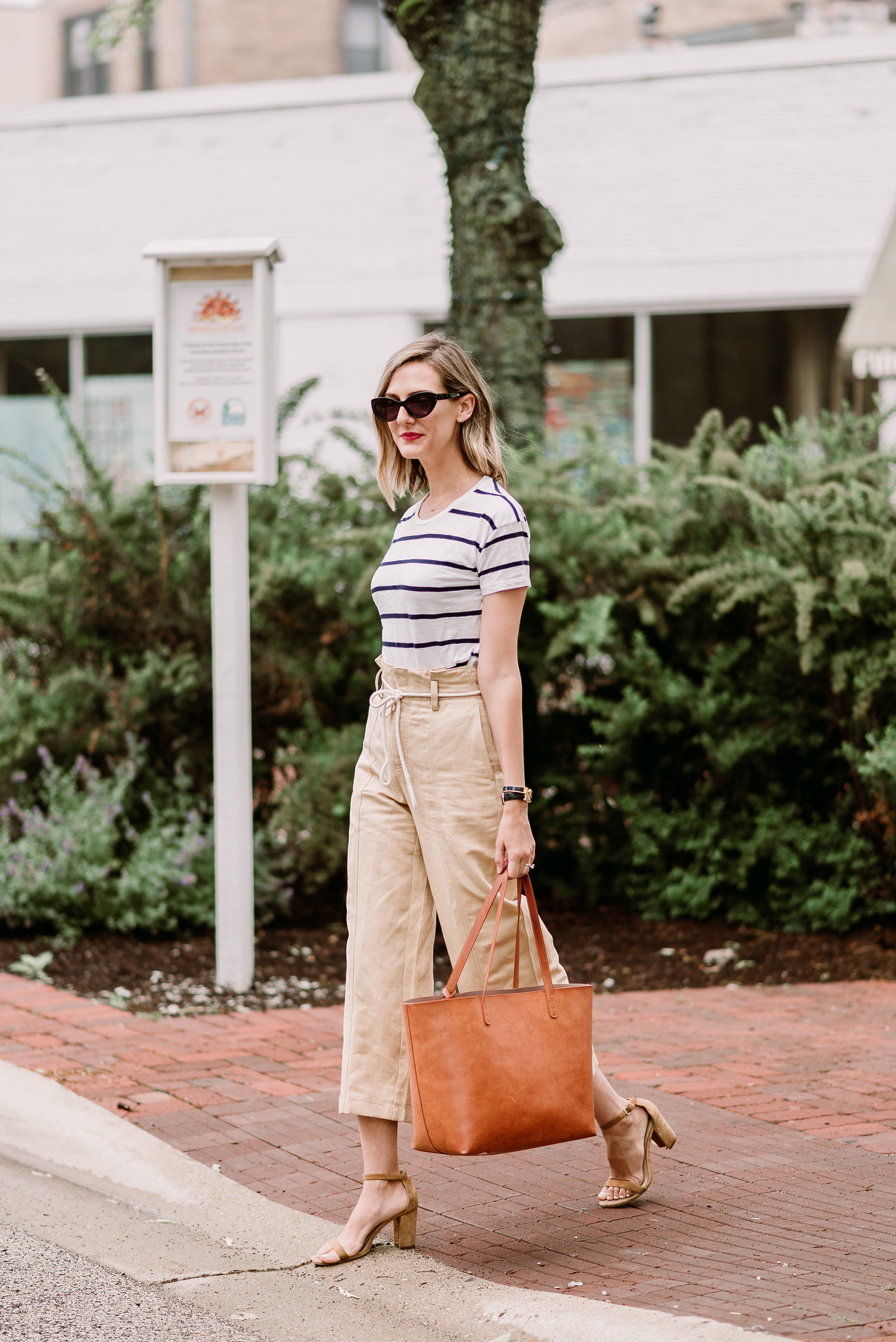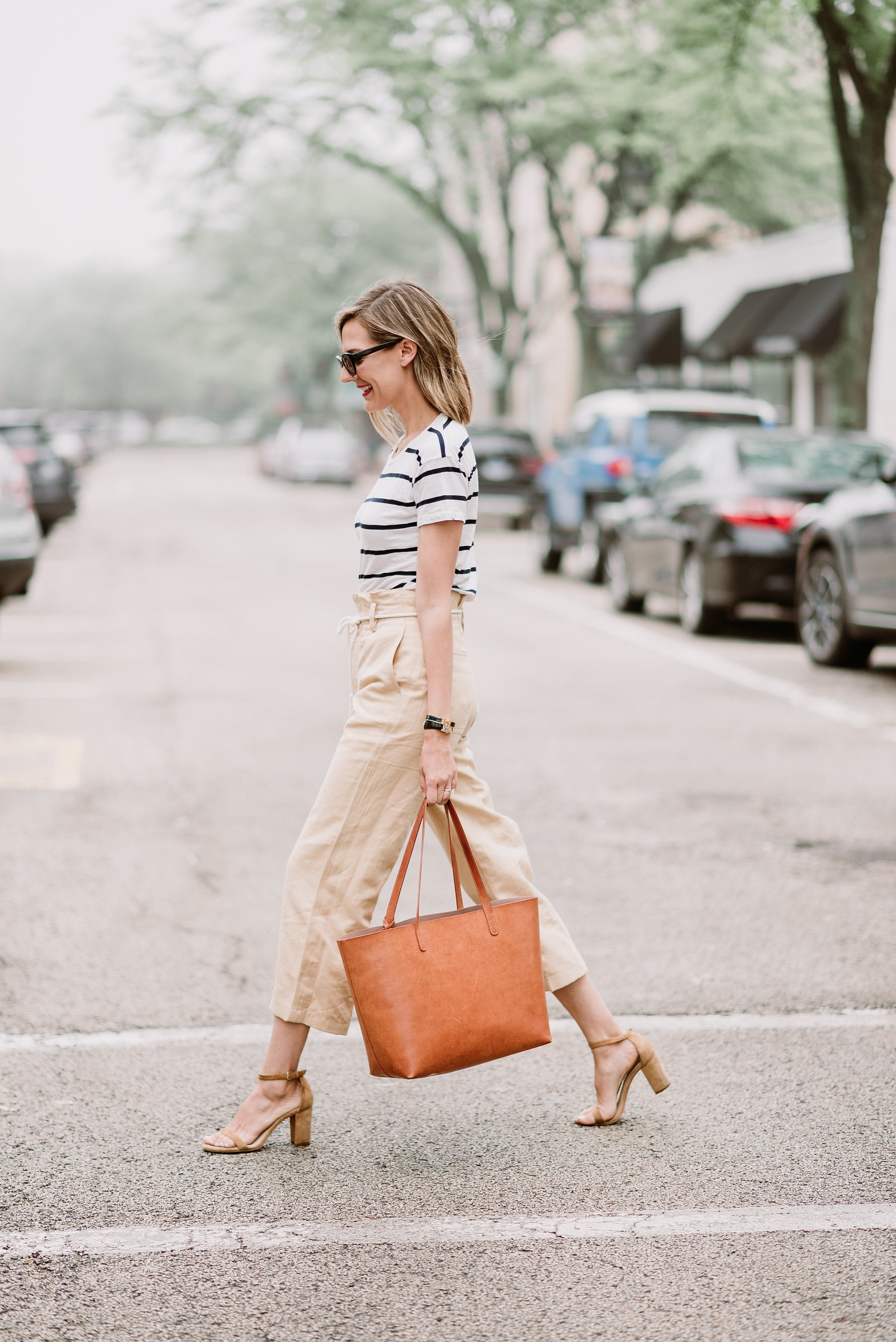 Just in time for this Summer's Nordstrom Anniversary Sale,
I've teamed up with a group of bloggers to give you a chance to win a $600 Nordstrom Gift Card!
To enter: complete the steps in the rafflecopter below.
The more steps you complete, the more entries you receive, and the better your chance at winning!
This giveaway runs until end-of-day 7/12 at 12AM EST.
Winner will be announced here. Good Luck!
*this giveaway is in no way sponsored by Nordstrom.