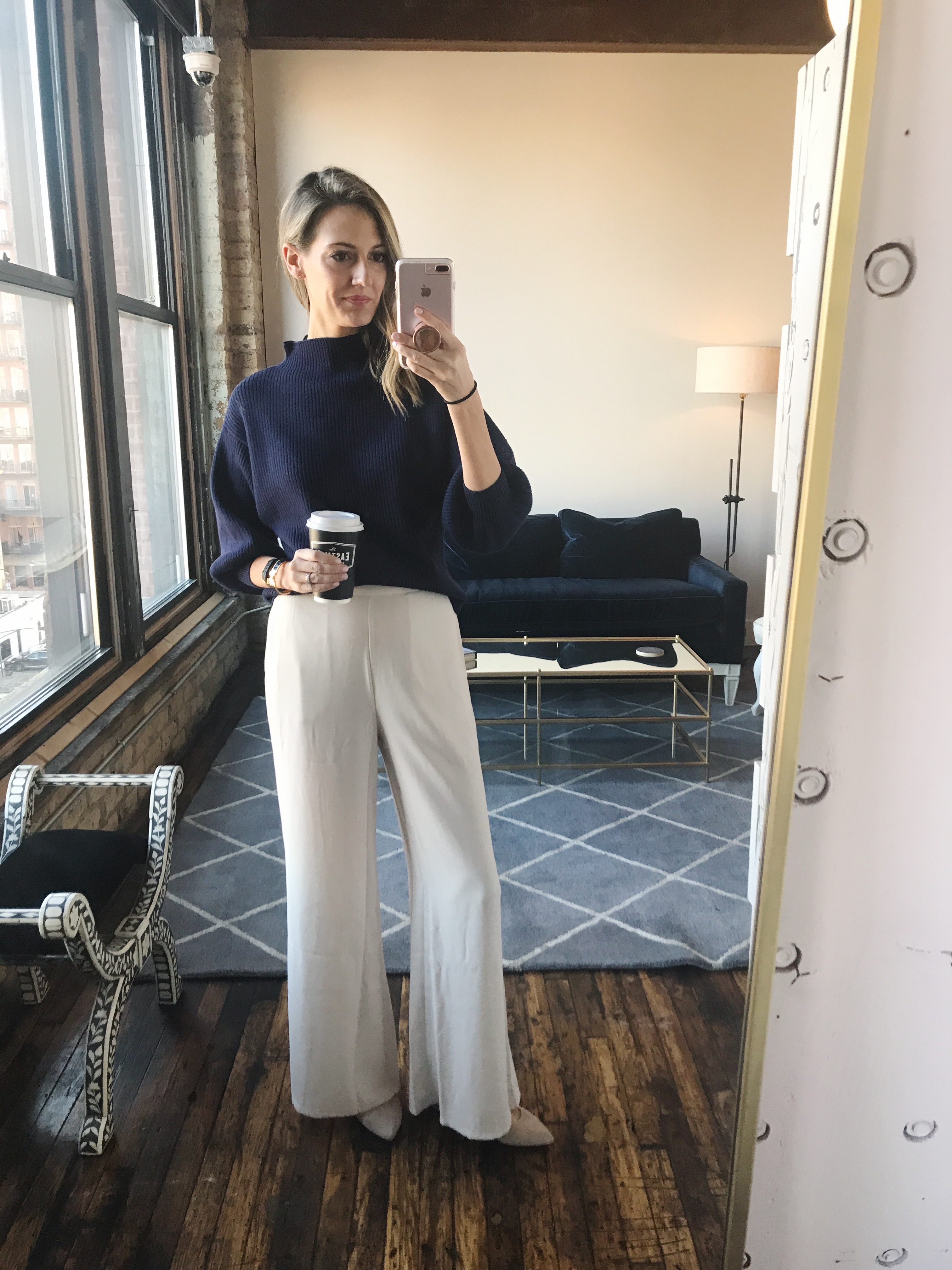 Quite a week I've had!  We closed on our house in the suburbs, I took a quick NYC trip and that was only three days of it.  I can't wait to share some of our house with you all.  We're doing some painting before we move in (along with skim coating, which smooths out the bumpy plaster walls…the house is almost 100 years old) and once we're in, there will be lots of fun projects to take on.  It's a little overwhelming but exciting at the same time.  Our first huge project will be the master bathroom…and I feel like we'll need to move walls so I can't do it alone.  Help.
In the meantime, I'm loving wide-leg pants because I'm getting so sick of wearing jeans every day.  I have a feeling I'll be living in this style all spring and summer.
This army green pair has me all smitten.
Oh my golly, these wide-leg pants are in jumpsuit form.
This white denim pair is a spring essential, for sure.
Check out past Real Outfit Recaps here and here.