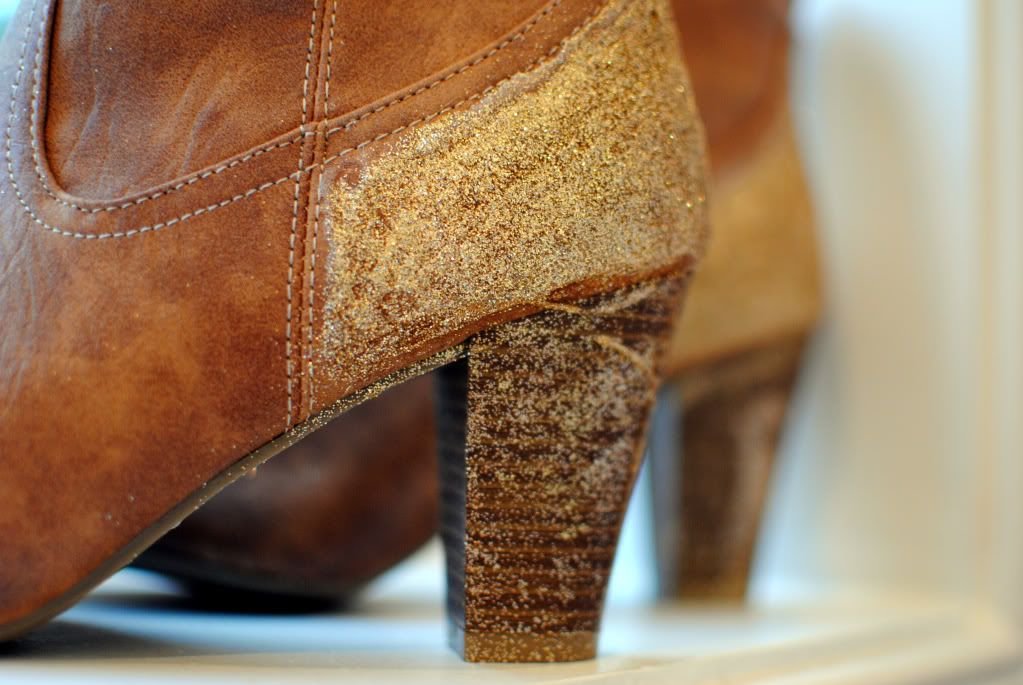 excess glitter
There's a story behind these sparkly kicks. First, my friend at work saw a picture of glitter booties and proceeded to order some from Victoria's Secret. She told me she wasn't in love with them (since she wanted a lower heel and brown/gold colors) and luck would have it that I found this DIY project (originally done here). We excitedly told each other we'd work together to make the perfect glitter booties. Fast forward ten days later and we find ourselves at a Starbucks near work, wreaking havoc while passersby chuckle at us and the glittery mess we made. They're far from perfect, but regardless, the end result is pretty cool.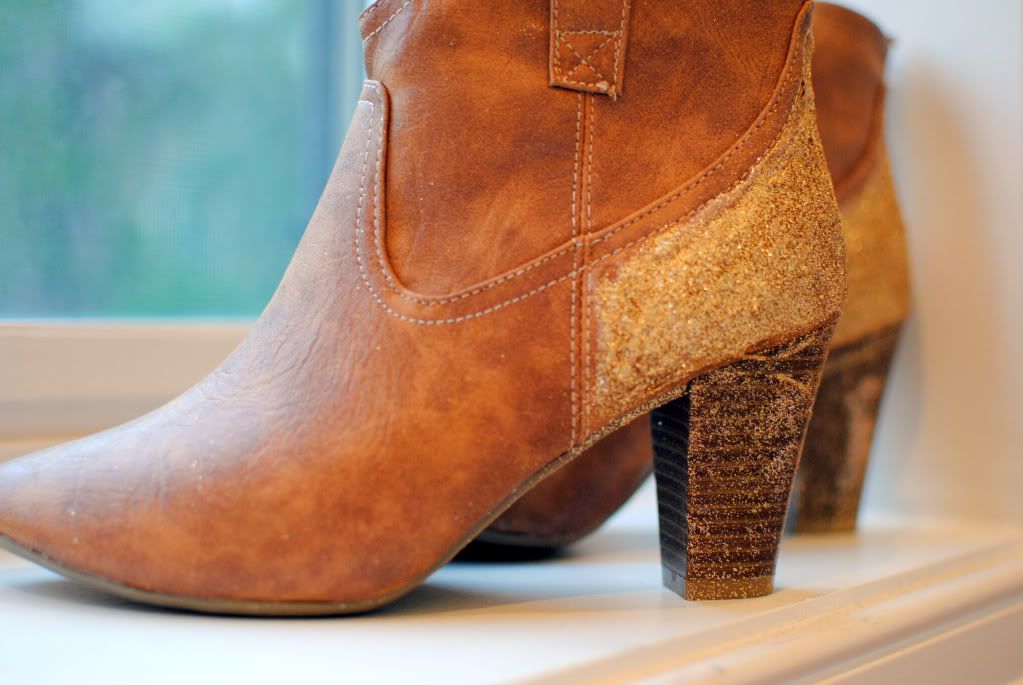 …and after. for now.
I'm not finished with them yet as my friend suggested that we buy some chunkier glitter to fill in some of our gaps. Here's to hoping they'll be closer to perfect when I debut them!