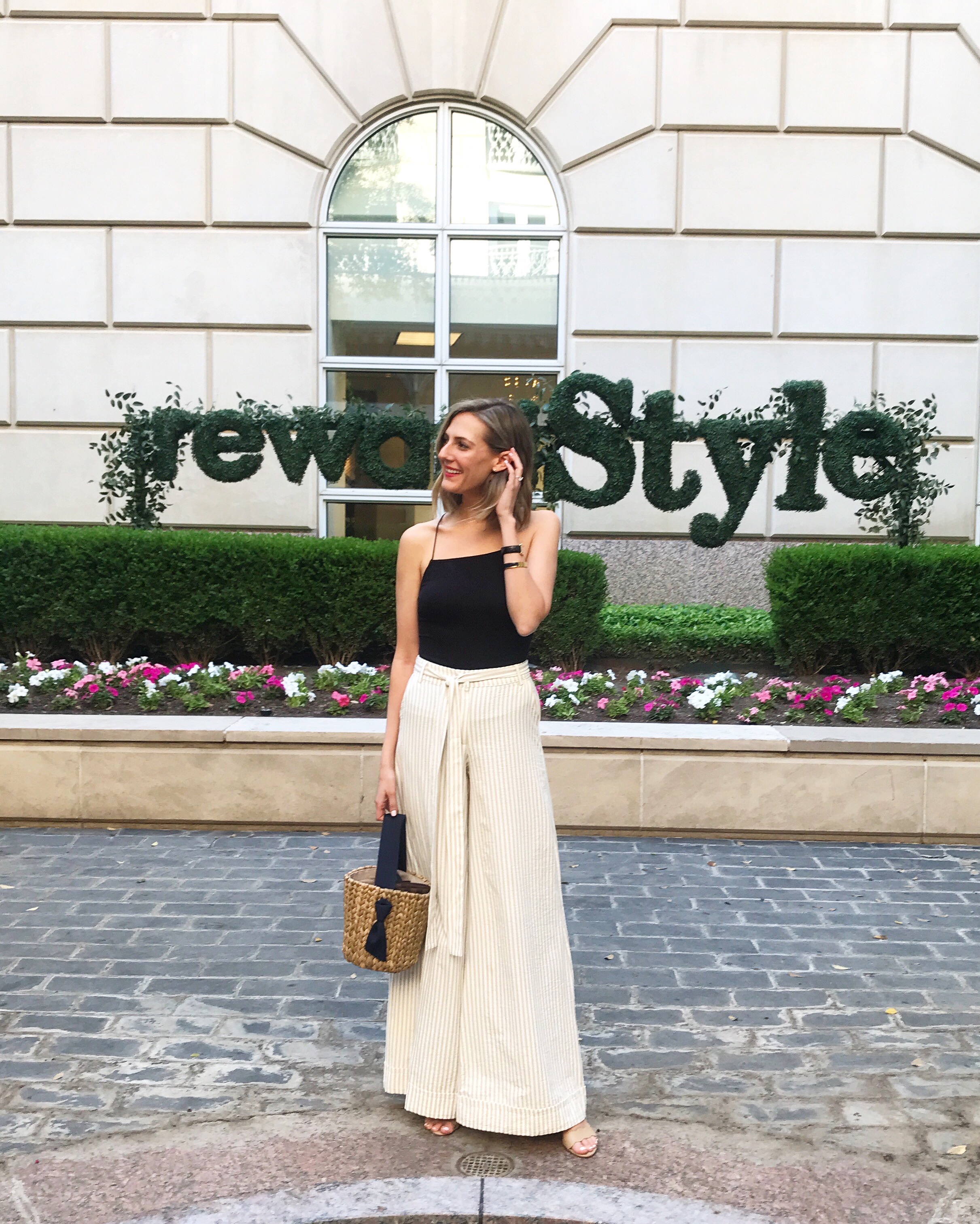 If you follow any bloggers, you may know that there was a Reward Style conference (#rSthecon) a few weeks ago. Reward Style is an affiliate platform that helps bloggers and influencers to monetize their brand.  I'm so grateful that I'm able to monetize this platform and have sponsorships with brands I believe in–you have no idea how lucky I feel that I'm able to do this (and that people actually read here!).  I actually received a lot of questions from personal friends and family asking why I attended the conference, if it was beneficial, etc so I thought I'd write a post on it.  It might also give you some insight into the inner-workings of blogging and how the digital marketing world is changing so quickly.  Here are the main reasons why I attended:
Foster Relationships – I've had a lot of lives in my career and if there's one thing I learned from finance to sales to marketing to blogging, it's that relationships matter and nothing is more powerful than face time.  Blogging is largely behind the screen that tone and intent can easily be misinterpreted so when you get in front of people you interact with often, it's essential to put your best foot forward.  I don't go to many blogger events (mostly due to when they take place and my own schedule) and I've never been able to attend #rSthecon even though I've always been invited.  Because I was able to attend this year, I jumped at the chance to get in front of the RewardStyle team, brands, and other bloggers whom I look up to.  In this digital world, I still believe that making that in-person connection matters.
More to Learn – Although it looked like a lot of posing and parties, I was there to soak up the seminars, classes and to hear what the RewardStyle team had to say.  I've been blogging for a long time.  I didn't start it to make money and as the world shifted digitally, bloggers were able to monetize what they were doing and boom:  an industry was born.  (I'll save my additional thoughts on this pendulum shift for another post.) BUT, the rS team is able to show us data, best practices and upcoming innovations within this space–it's extremely helpful for me as blogging has always been 'learn as you go' for me.  And this digital space is continuing to evolve at lightening speed–just think about the lifecycle of instagram since 2011 and how IG stories has changed the landscape in just the past year–it's crazy!
Navigate the Future – I've been blogging for just under a decade and I'm still not sure what I want to come out of it some days.  I've got an itch to do something entrepreneurial; I'm proud of what I've built here and truly and think I can leverage so much of what I've learned.  I learned so much just from Amber Venz Box's opening speech and it got my creative and analytics juices flowing.  Plus, I was able to hear about other ventures fellow bloggers/influencers are taking on and how they're navigating it.
Most importantly, the conference really propelled my desire to differentiate myself.  My personal perspective and voice is truly all I have on this platform; I really don't want to be in a sea of same and I realized that loud and clear when I was in Dallas.  It's the chances I take and my vantage point that will help me evolve in this highly competitive industry.  I may be an old vet but I'm ready to keep growing, learning, and evolving–I hope you'll follow along!