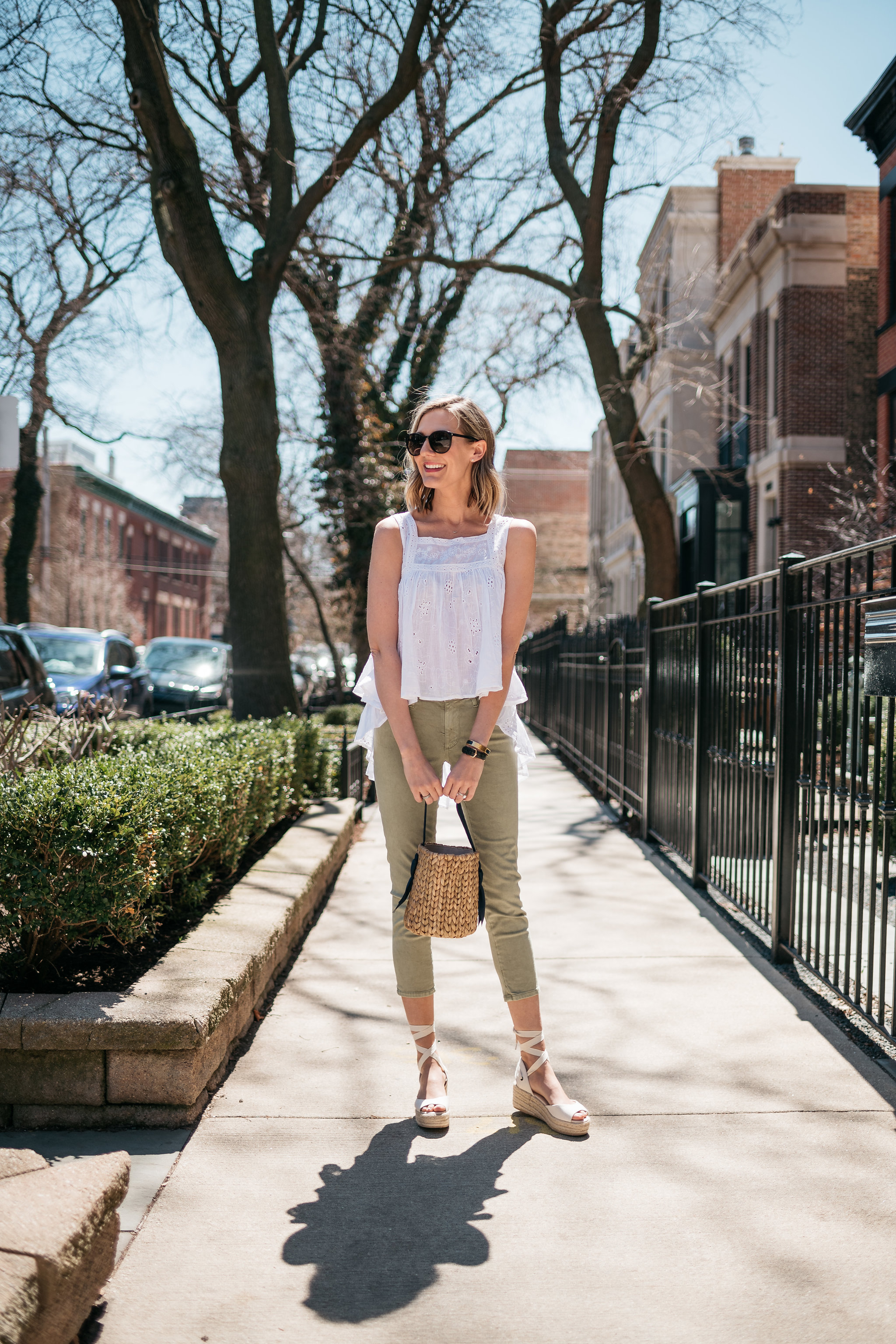 Every season there's a pattern, fabrication or texture that gets so excited for the upcoming months.  In winter, it's flannel, during the fall, it's all about suede.  And come spring (and even summer), I want want white and I want an eyelet fabric.  What IS eyelet, anyway?  Dictionary.com says it's "a small round hole in leather or cloth for threading a lace, string, or rope through."  Basically round holes in fabric that usually make a pattern likened to lace.  I need those holes to keep my clothes breezy, so that's why I love eyelet for spring (fun fact: my high school graduation dress was white eyelet).  This white, eyelet top has me feeling all the spring feels.
During the spring and summer, I love having an array of lightweight tops that I can easily pair with denim, jean shorts and skirts.  This eyelet top is by Aqua, a line that's exclusive to Bloomingdales, and at $68, the price is right.  Wear it a bunch this spring and summer and your CPW (cost-per-wear) is near nothing.  Also, although my green jeans are by AG, Bloomingdales has 100% exclusives that you can't find anywhere else (and I love that).
Coolest Aqua Tops Under $60
This bodysuit is incredible (I love tucked-in tees) and at such a great price point.
So Equipment-like and half the price!
Peplum tops are so flattering – love them in the summer with denim.
We all need a polka dot top this spring/summer
A few fun tweaks upgrade this once basic grey tee.
*Thanks to Bloomingdales for partnering with this post!