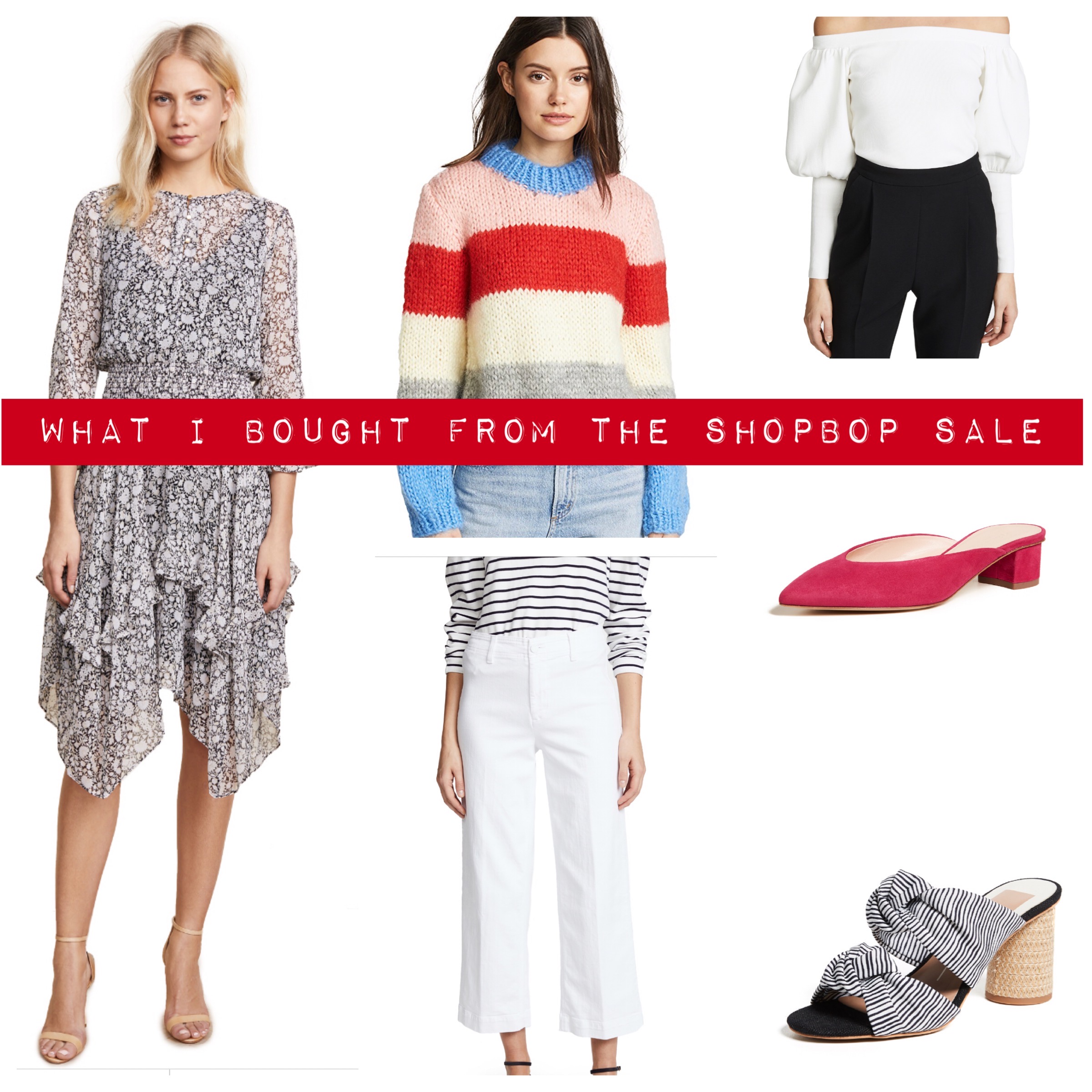 So many pre-spring sales happening and it's kind of funny because spring hasn't even happened yet! Nevertheless, I love buying stuff on sale so I'm here to tell you what I bought from the Shopbop pre-spring sale, because it's ALL on sale.  Yes, I ordered all six of these items and I can't wait to receive them!  And sadly, I probably won't be able to wear the sandals for awhile.
Shoshanna Dress – I already know I will wear this to work and an upcoming benefit I have in April.  I might even throw a blazer on over it for the office!
Ganni Sweater – You know I'll be wearing this thing until June so I have no qualms about it.  I need a bright, spring one anyway.
Club Monaco Top – It may be off the shoulder (I vowed I wouldn't buy another one for awhile, but here we are) but it's the puff-sleeves I'm after!
Club Monaco Slides – They're magenta and I think they'll look amazing with straight leg jeans…I'm excited for these!
Dolce Vita Mules –  I live in my other mules so I think these will fit into my repertoire nicely–plus, they're striped.
Paige Denim Culottes – I mean, are you surprised?  I love a cropped, wide-leg pant and I needed them in a white color.
Also, a couple recent purchases are part of the sale, too:
This cute mini bag (worn here)
My new favorite jeans (worn here)
This classic mock-neck sweater.
A similar necklace (same brand) that I wear daily.