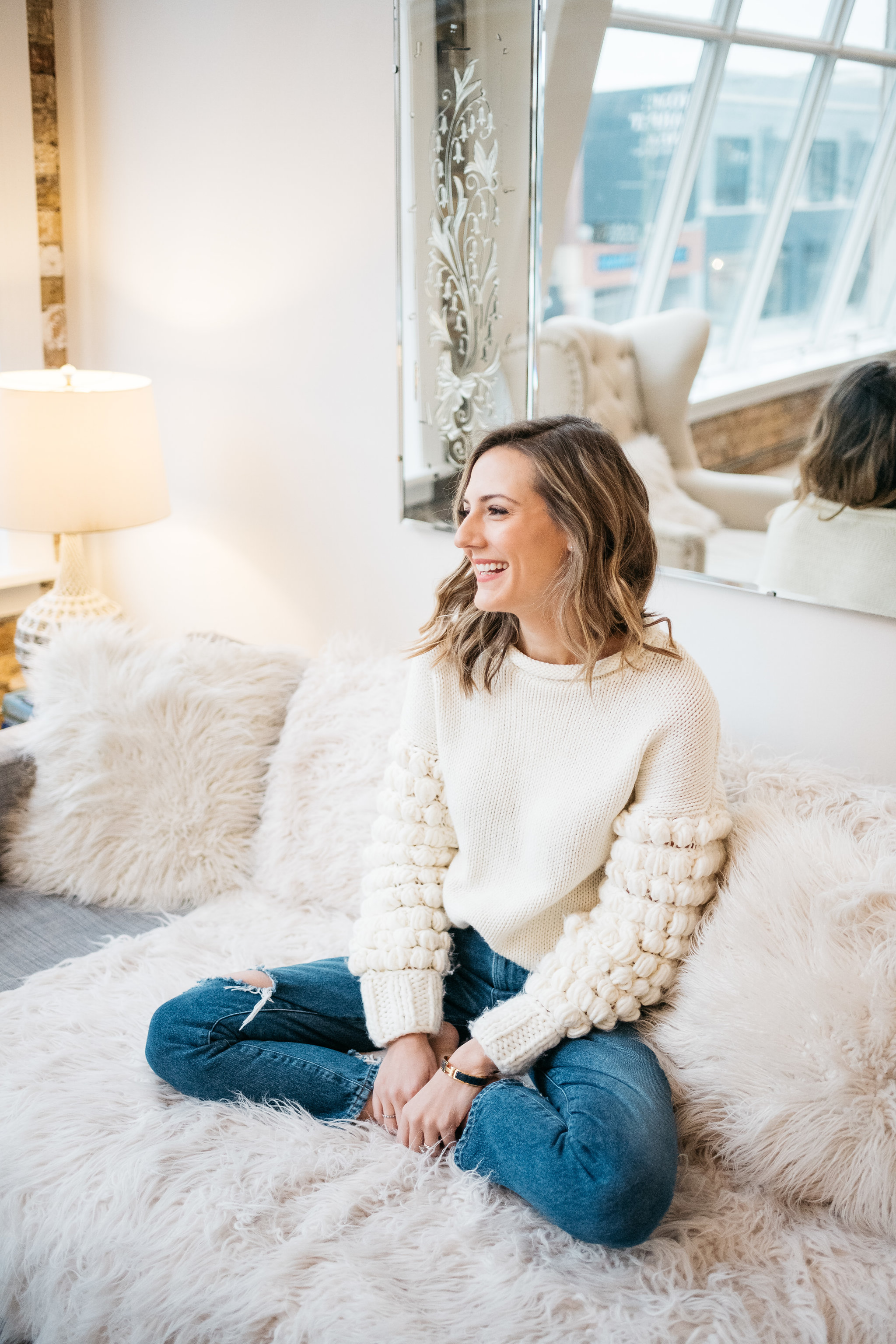 First of all, if you follow me on instagram and saw my questions about paint colors and answered, thank you!  I can't believe how many of you have such vast interior paint knowledge but I had so much fun reading all your responses and I still have a bunch to go through!  (I am now leaning towards Benjamin Moore 'White Dove' on the walls, trim and ceiling…) Obviously, everything house-related is on my mind and I can't wait to dig into a few projects.  Oh, and these photos weren't shot at my house (uh, my condo is not nearly this beautiful with all the kids stuff I have laying around–hence the impending move to the suburbs!); it's at the DL Loft and the light is beautiful, right?!
And here are a few fun-sleeved statement sweaters to help you get through winter:
I've had my eye on this sweater all season…when it goes on sale, it's mine.
This yellow alone would help me get through January.
Get out with these feathery-fringey sleeves.
Classic enough for everyday but snazzy enough to stand apart from the crowd.