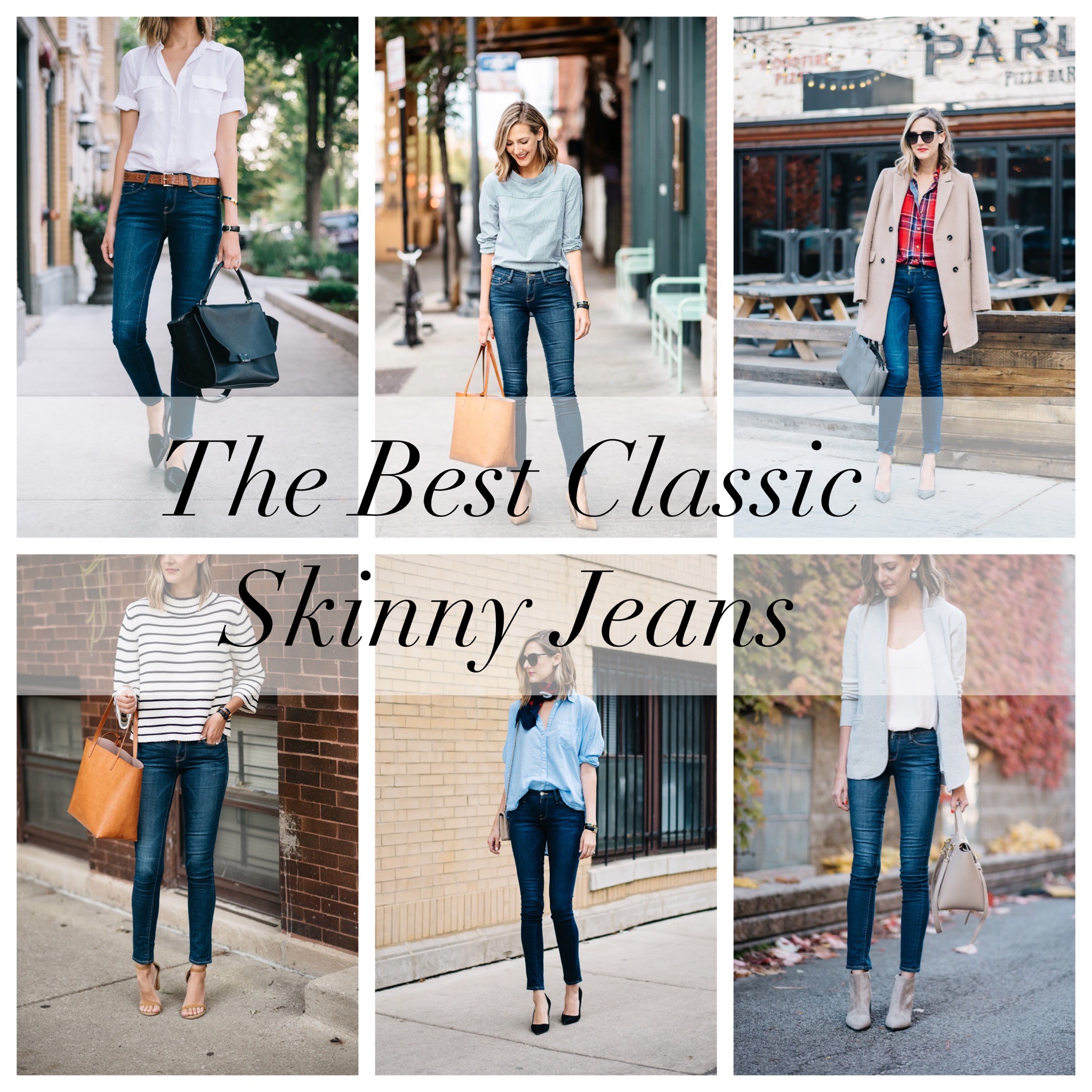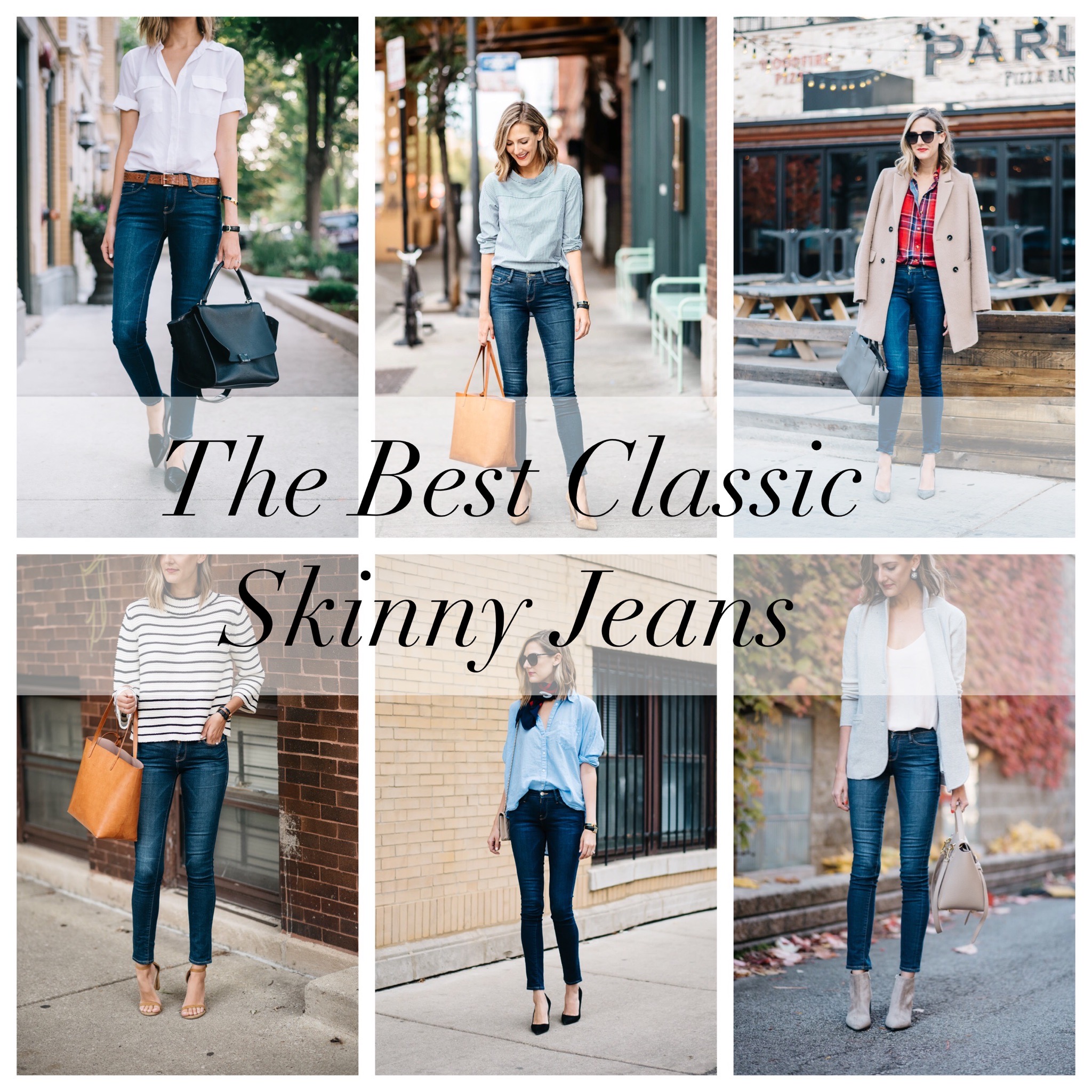 If it ain't broke, don't fix it, right?  These skinny jeans are certainly the 'best skinny jeans' I've encountered and I wear them over and over again.  Even after 2.5 years of constant wear, they're still going strong in my wardrobe rotation.  Yes, it's the same pair of jeans in all the photos (washing, fading obviously change the distressing and color).  I have a lot of different brands and cuts of jeans but when I need a dark, classic, mid-rise, skinny pair, the Frame Le Skinny "Jeanne" (also here) does the job for me…and has for the past few years.  A couple notes about fit and sizing:  Yes, I am on the taller side, but I have many petite friends who also swear by Frame.  Some of the styles, they say to size up, but I find Frame to be very true to size.
A few other skinny jeans I've loved over the years:
What's your go-to pair of skinny jeans?  Let's share trade secrets!