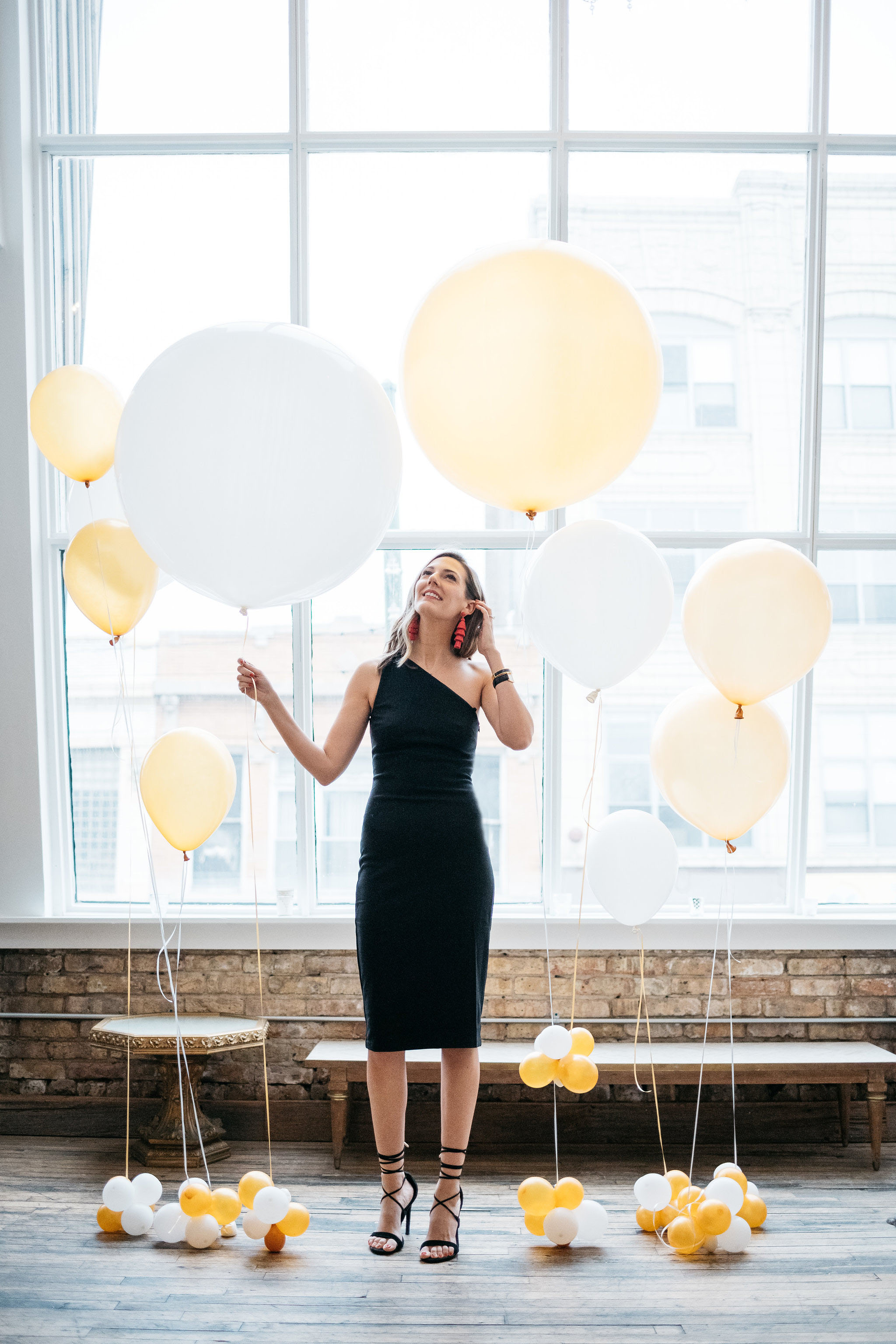 If I'm being completely honest, this holiday season hasn't felt very merry.  We've been in the process of (trying) to buy a house and experienced some heartbreak, long days of searching, long days of work, and long bouts of sickness (if you saw my IG stories, you know what's up).  Christmas is in four days and I can hardly believe it…I actually thought to myself, wait, did Thanksgiving already happen?  That's how disoriented I am right now.  Even if the season hasn't been full of cliches and merriment, I am excited to have some downtime, spend time with my family and take it slow.  And then the new year is upon us; and I couldn't be more excited to move into a new house, renovate, make it our own and all the fun stuff that goes with it.  I'm really excited to take you all on this journey with me–I think we'll have fun.
And in the mean time, what are your plans for New Year's Eve?  More importantly, what's your New Year's Eve look going to be?  If you're going out or even if you're staying in, it's fun to get gussied up and don a special look.  I opted here for a simple, black one-shoulder dress that's stretchy enough to dance and added fun earrings.  Plus, I can wear this dress again on vacation in a couple months and even to a wedding this summer!
Five no-fuss NYE dresses:
$79 and you can never go wrong with long-sleeve lace
Like my dress but velvet AND navy (swoon)
This satiny dress is straight-up dreamy.
This dress is on super sale and just begging to be worn on NYE…someone buy it–please.  And send me photos from your night.
Another gorgeous sale dress that should also be worn at your next wedding.
PS This shiny skirt + sweater combo from last year is easy, too.