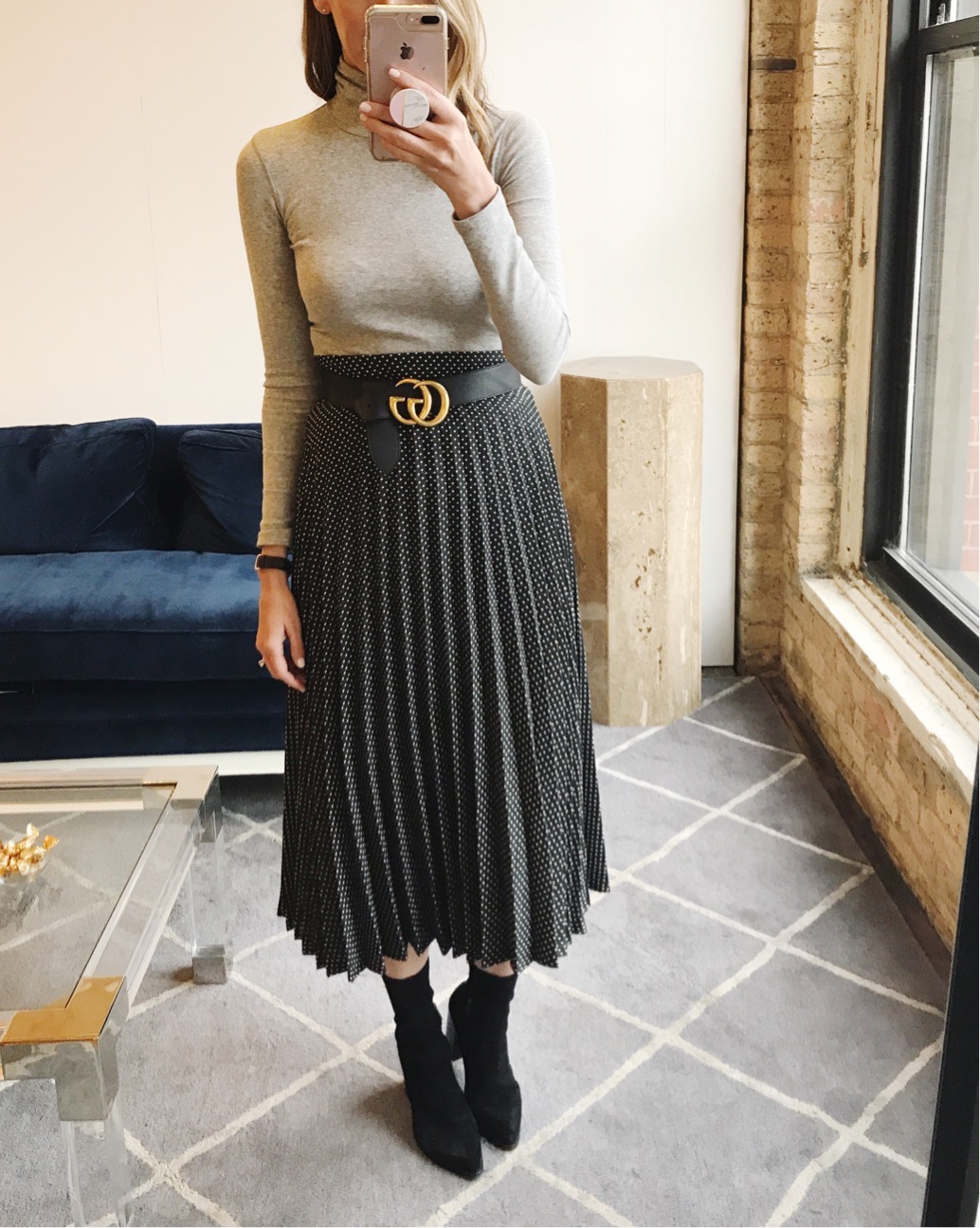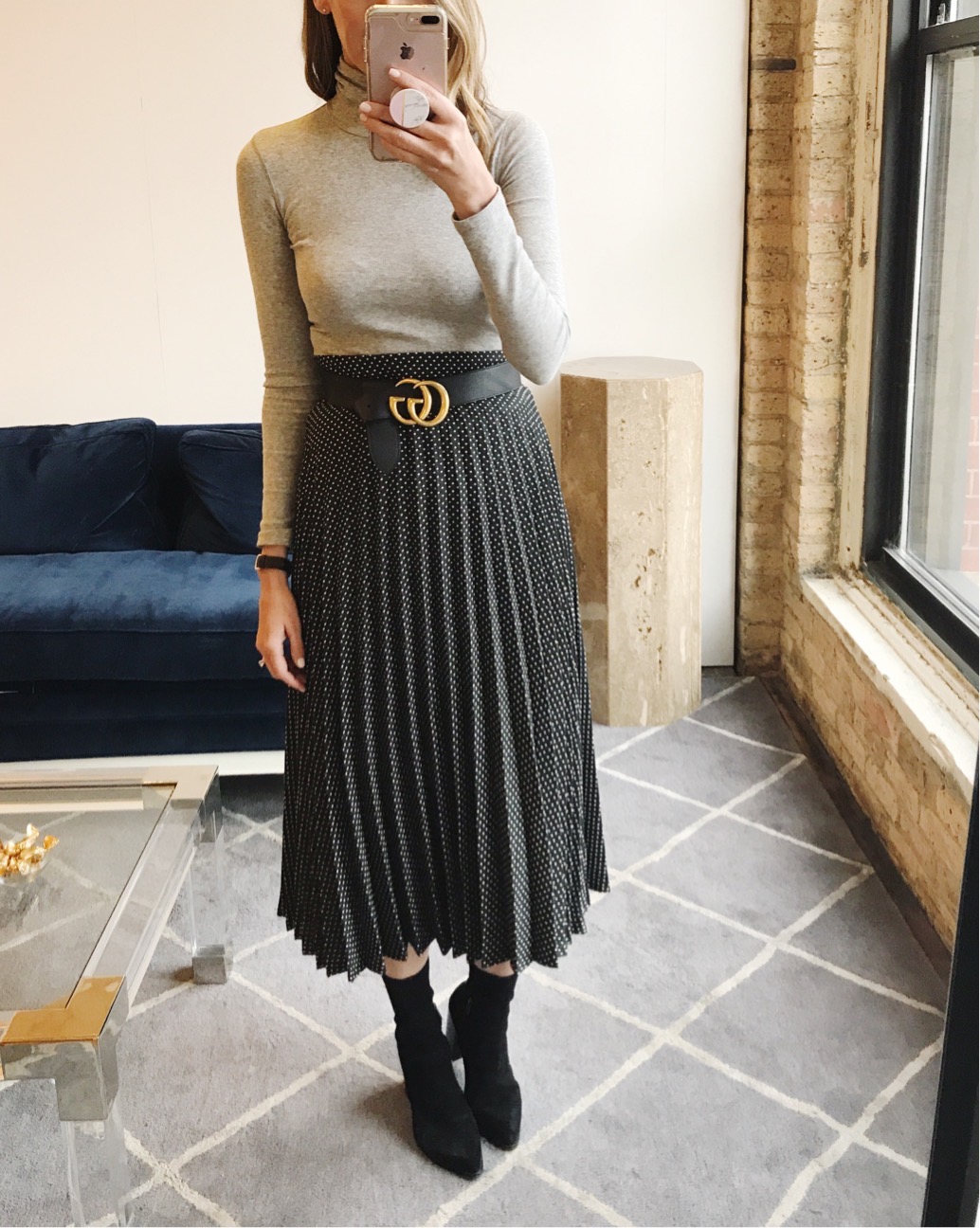 Real outfit recap time!  It's been awhile, right?  Let me be real for a minute: the plague has hit our household.  I'm currently wearing a robe and my glasses while my two kids fight off two different illnesses.  Last Friday, the stomach flu was upon us and got everyone in the house except me….I'm still waiting for it.  As the kids struggled all week, we were thrown another wrench when Teddy picked up the dreaded Hand Food Mouth disease.  Yes, it's as bad as it sounds.  And Harry is all of the sudden very fever-ish and I fear he will get it, too.  So basically – HELP but I guess it's better than getting it when we're supposed to be traveling for the holidays.
And if you're a last minute shopper like me, now is the time to wrap it up.  Lots of e-commerce sites are offering free expedited shipping so here are a few gift-starter ideas for you:
Everlane is offering free 2-day shipping!  Gift some affordable cashmere or a cute beanie.
J Crew has 40% styles (code: TIME2GIVE) – I'm a sucker for fresh fair isle patterns.
I can't forget a gift for my biggie boy, Jerome.  He rips these toys to shreds in minutes but we always give him a few in his stocking.  Something about this toy…drives him nuts and he loves it!
This bobble-sleeve sweater is now available in all sizes at Nordstrom!  Anytime I wear it, people ask about it – I wear a US 4.
Anthropologie is running 25% off everything!  (Um, I'm getting this mirror for the new house)  Oh yeah, or you can splurge on fun earrings for NYE.
Happy weekend!