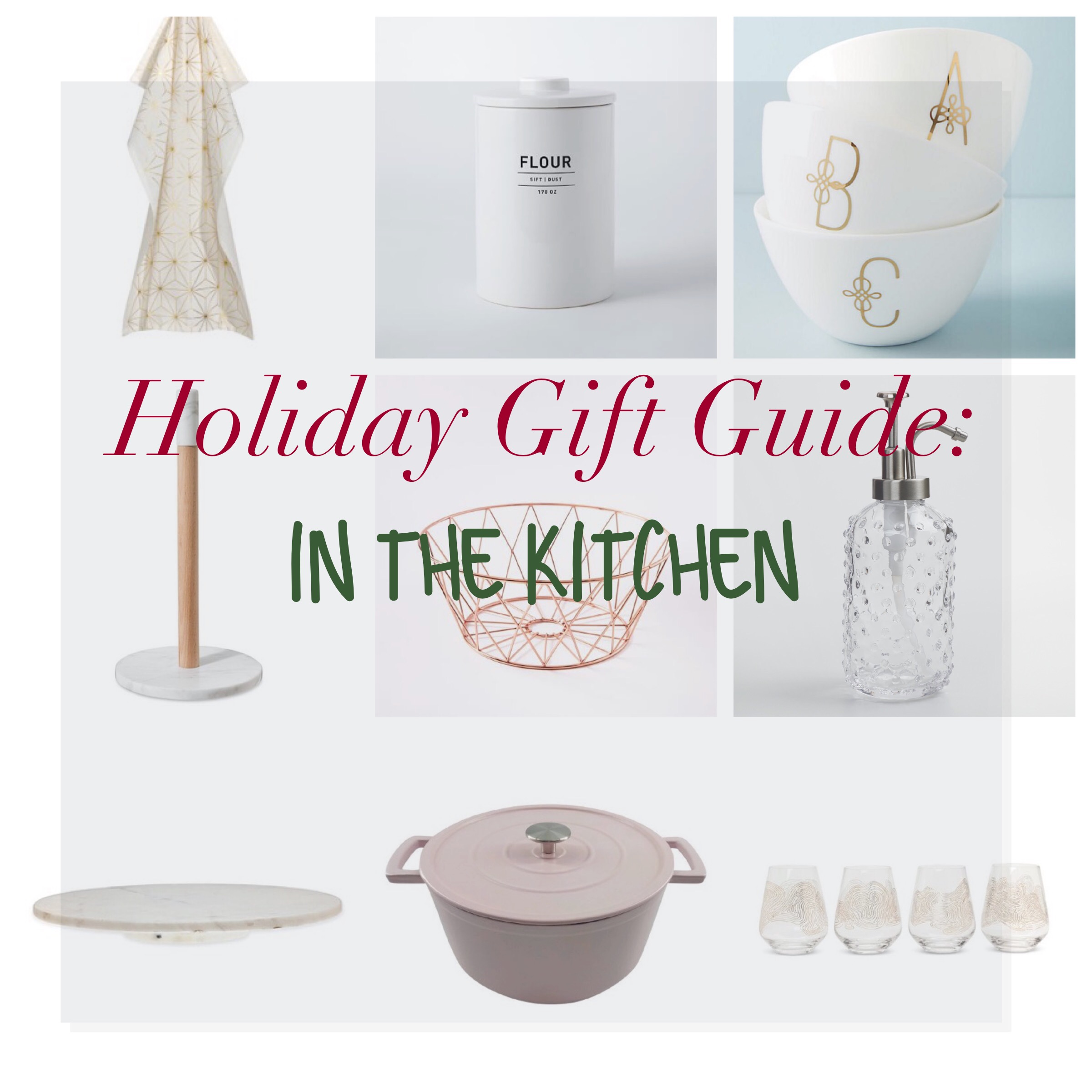 As per your requests, here's a gift guide for awesome yet affordable gifts that are kitchen-centric.  I spend a LOT of time in the kitchen and actually enjoy cooking (baking is another story) and I would gladly receive any of these gifts.  Everything is under $50 and most things are under $30 – enjoy!  But let's be real – anything from the Anthropologie kitchen section would be a great gift – EVERYTHING is adorable.
marble papertowel holder – a touch of fancy in all its functional glory.
marble lazy susan – It spins!  And is marble.  Present goodies and get your party on.
pink dutch oven – The best part? It's under $50.
monogrammed bowls – The perfect personalized gift.
kitchen canisters – Yep, need these.  And they'll live on the counter.
copper bowl – What a fun punch of metal and color on your kitchen counter!
soap dispenser – A glass soap dispenser just makes me feel fancy (yes, I have one).
tea towel – Because you can never have enough…and at $6 each, you can collect them all.
stemless wine glasses – I feel as if people love or hate these glasses.  I love them because they're so easy to wash in the dishwasher and the design on these is gorgeous (and the price is insane!).
Check out my other gift guides for him and great gifts under $35.