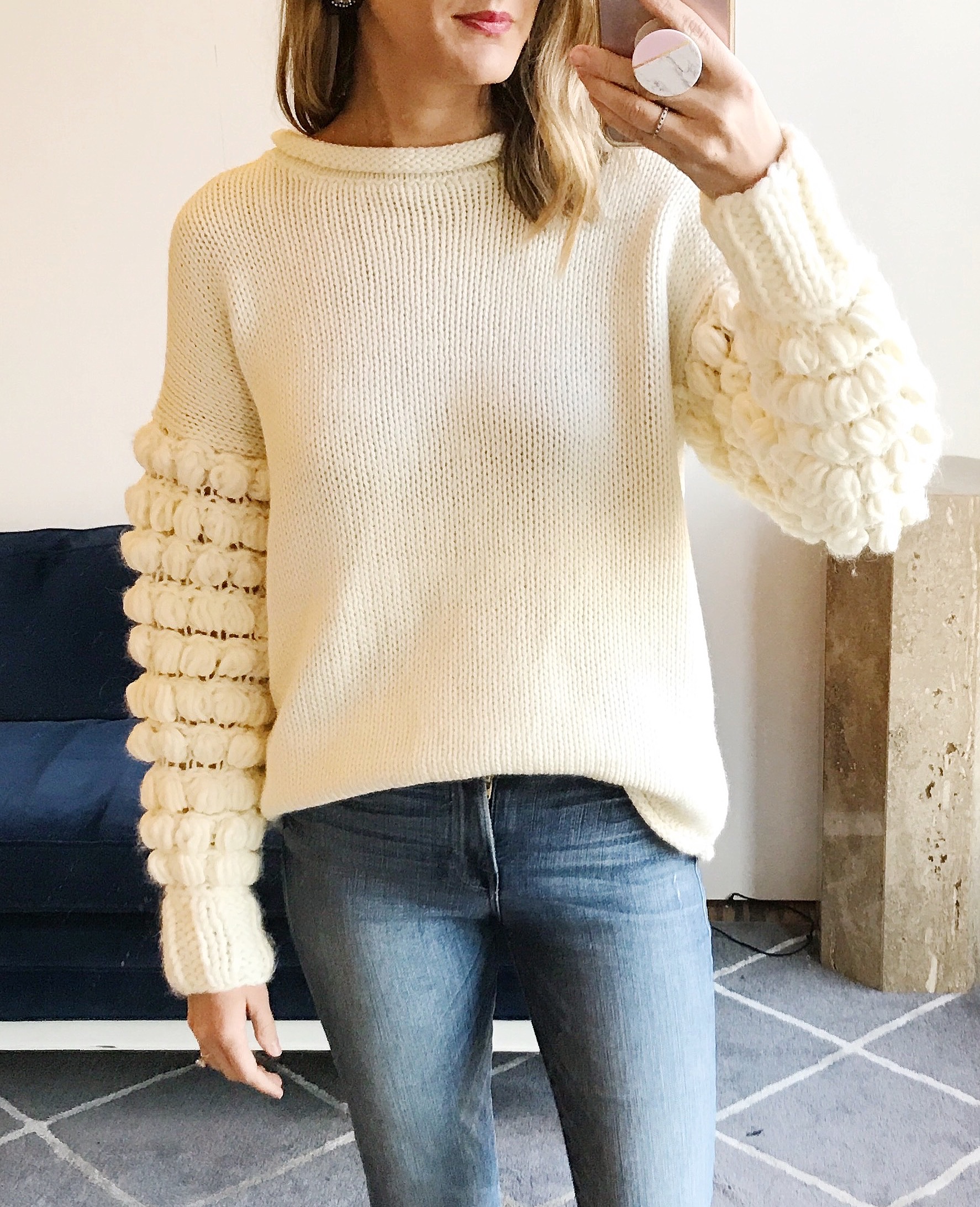 It's a week full of sweaters and utter disappointment.  I'm being a little dramatic but I'm pretty sad because we officially lost the house we were in the process of buying.  It was a lot of back and forth and ultimately, the sellers decided they'd no longer be selling their house to us.  It was legal (they terminated during attorney review and we kept extending attorney review because they said he did want to move and would sell) but it was pretty heart-wrenching considering Eric and I had just done the inspection.  I had already envisioned our family in that house–hell, I'd already been bookmarking light fixtures.  Now, when we look on the MLS and various apps, nothing seems to hold a candle to the house that slipped through out fingers.  But, upward and onward.  It's just a house.
Below are some things I'm loving this week AND I provided some 'look for less' options on the second outfit below because a reader requested it.
Three things I love this week:
All I want is a red sweater.  Particularly this turtleneck from BB Dakota and this hot little one from H&M.
Speaking of sweaters, how cute is Jenn's sweater dress with that sweet bow detail?
Some day, when I have a big enough house and a dining room table, I'll set up my holiday table like Jess.  Sigh.
Check out these real outfit recaps here, here, and here.