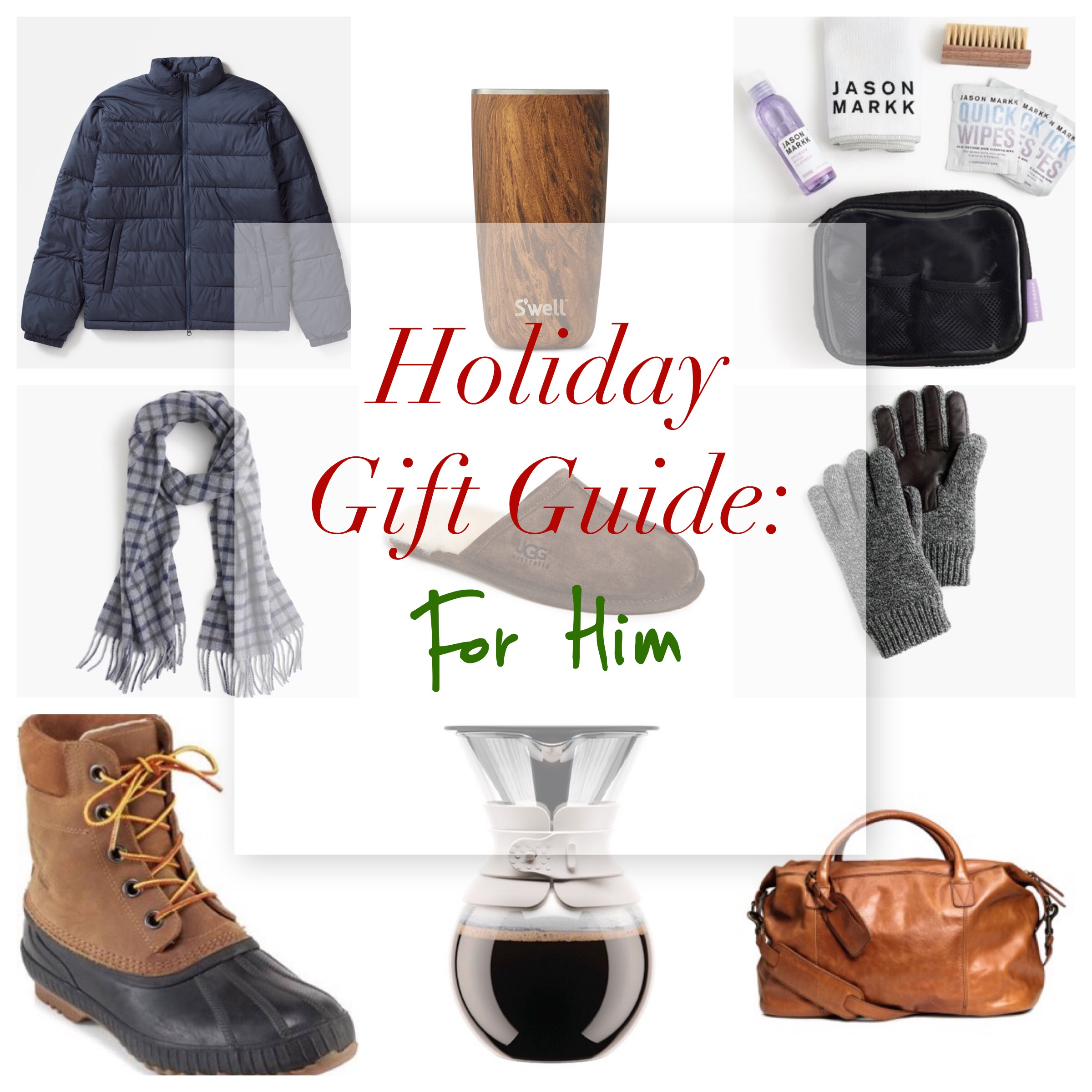 Leather travel bag – I bought one for my husband years ago and he still uses it for overnight trips.  (I spent $500 on it in 2012 and this one is only $299!)
Pour over coffee maker –  Every Saturday and Sunday morning, Eric runs to Intelligentsia and buys us each a pour over coffee while I'm in bed or with the kids.  It adds up – we should just make it at home so I really want to get him this (and it's $30! Considering a cup of coffee is just under $5 these days, this is a deal).
Neutral scarf – Somewhere along the way, many men stop buying themselves the necessities and tell their significant others "can you just pick it out?"  K. This is what you're getting because it's soft and goes with all your coats.
UGG slippers – Worth every cent.  Cozy, durable and you wear them all year round.  The man in your life will love these.
Clean sneaker kit – Men are obsessed with keeping those fresh white sneaks, well, white.  This mini sneaker cleaning kit will get the job done and keep him from having more shoes than you.
Sorel winter boots – Eric has the classic 'Bean boots' but since those are already on backorder, these Sorel boots will do the trick (I also have a pair of Sorel – they're amazing quality).  I love the classic, duck style and guys do, too – they're preppy yet rugged.
Everlane puffer – Everlane is amazing (you know that) and this versatile puffer coat is under $100.  The style is classic and the fabrication is quality–and you know any guy will gladly wear it.
S'well tumbler – Keep that pour over coffee hot (or water at your desk cold – it pulls double duty!).
Wool gloves (smartphone friendly) – Because imagine the horror of being outside and not being able to use your iPhone!  I know…it's scary.  Don't think about it.
And we're back with this week's holiday gift guide for men!  In case you missed it last week, I showcased some gifts under $35 (I really liked them – hope you do, too).  Per your request, we're highlighting some gift ideas for the men in your lives at a range of price points.  Men are notoriously hard to shop for so I kept it simple, classic and straight-forward.  I also gave some reasoning and thought into why I picked each gift, because it's the thought that counts, right?!
Happy shopping!