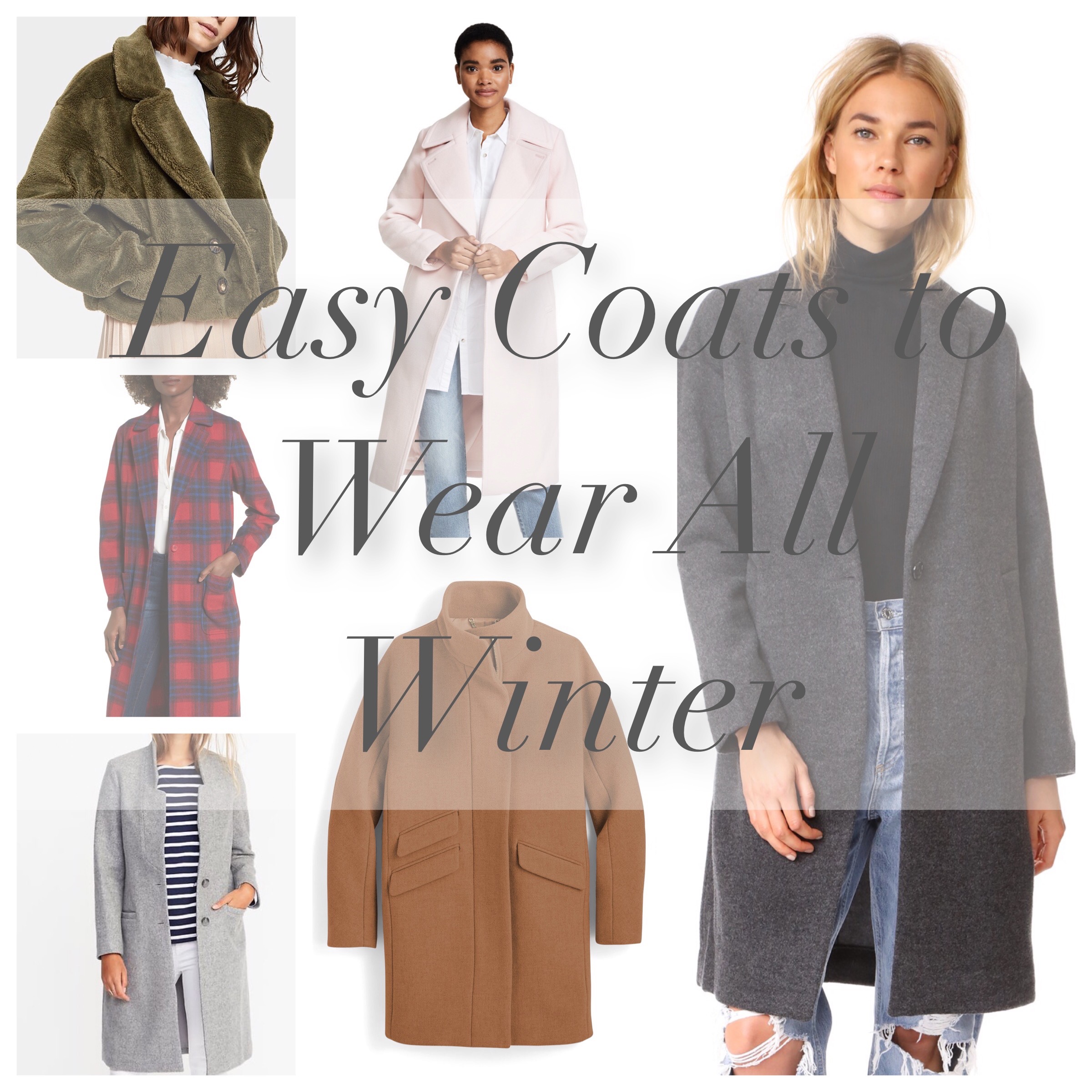 Look, I don't want to brag, but I know my winter coats.  In fact, I probably know winter coats a little too well seeing as they've become a collector's item in my household (I can't wait to pull out this rust one again).  I won't apologize – when you wear coats for at least six months out of the year, you're allowed to have a few in your arsenal.  Let me show you the best of the best of the season at various price points…there's some good ones in there!
Madewell charcoal – it's a little softer than all black and I love a good unstructured fit.
J Crew camel (lighter camel on sale here)- classic for a reason.  I bought this same coccoon coat by J Crew in 2013 and they STILL make it.
Leith Checked – if you're going to spend months wearing heavy coats, you'd might as well make a statement.
Farrow moss – how amazing is this chubby little faux fur number?! And the price is amazing (it's in my cart)/
Club Monaco pink – not TOO pink, though and neutral enough to go with anything.
Old Navy grey – can you believe this is Old Navy?  Oh, and it's under $75.