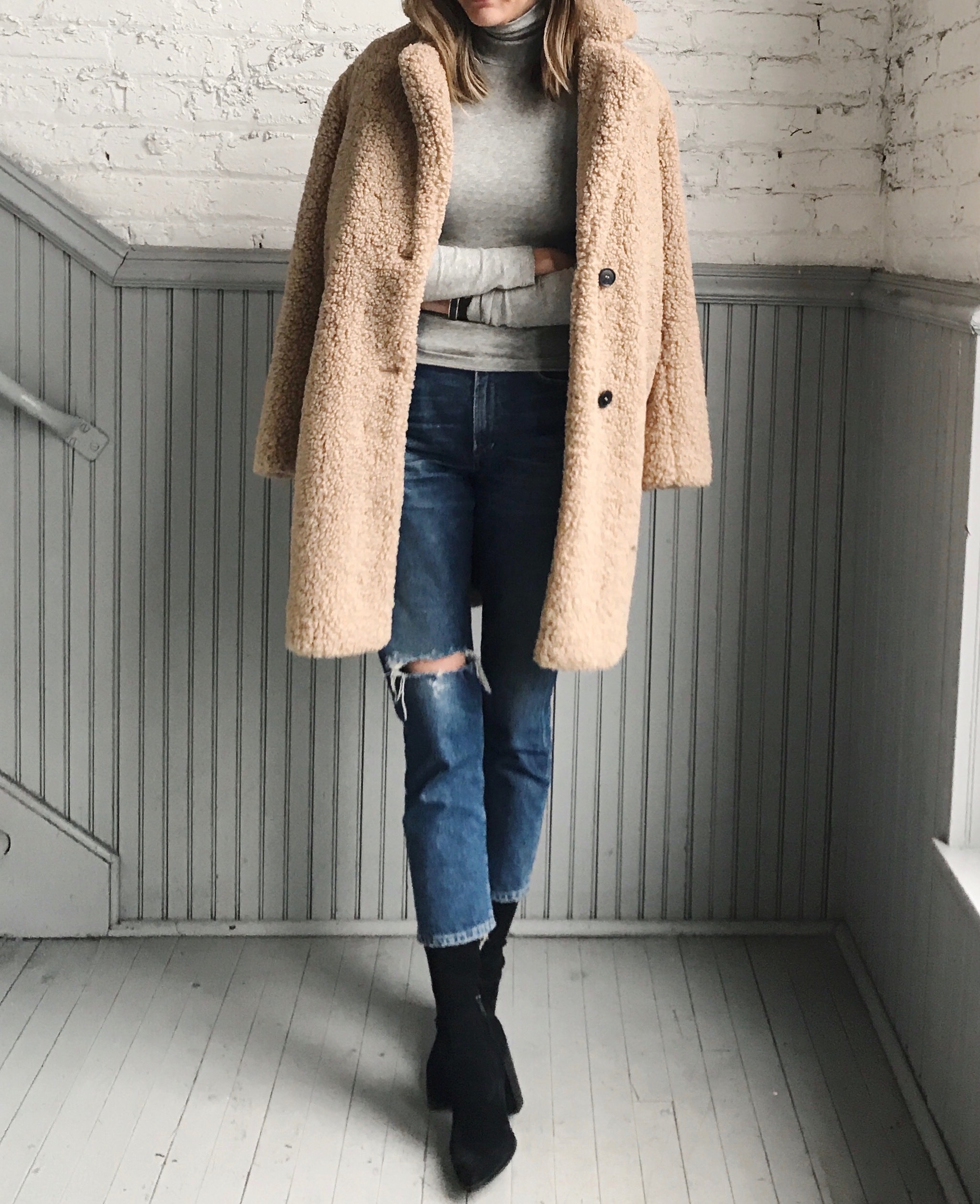 Happy Cyber Monday!  Hope my friends in the US had a wonderful Thanksgiving last week!  If you like to get your shop on, be sure to check out the Cyber Monday sales below – lots of what I've been wearing on the blog and on instagram is on sale so it's a great time to buy winter clothes (ya know, just in time for actual winter).  Before you know it, it'll be 30 degrees and sandals will be out in stores.
J Crew (50% until noon – code: SHOPFAST)
What's more classic than a pea coat?
Remember when I wanted a red sweater?  This one is perfect.
Everyone needs a holiday robe.
These look just like a Saint Laurent pair I wanted.
–
Club Monaco (up to 35% off with code SHOPMONDAY)
These flats are the perfect 'dress up' flat.
I love a good winter white – this dress is perfect with or without tights.
A coat in a deep red is the subtle pop your wardrobe craves.
Great for the office – with a twist!
A faux-fur stole/scarf is the only accessory you need for winter.
And the most exciting sale of all – the hair wand I've been using for the past 2.5 years (and it's still kicking!) is on sale at Amazon – find it here (1 inch).