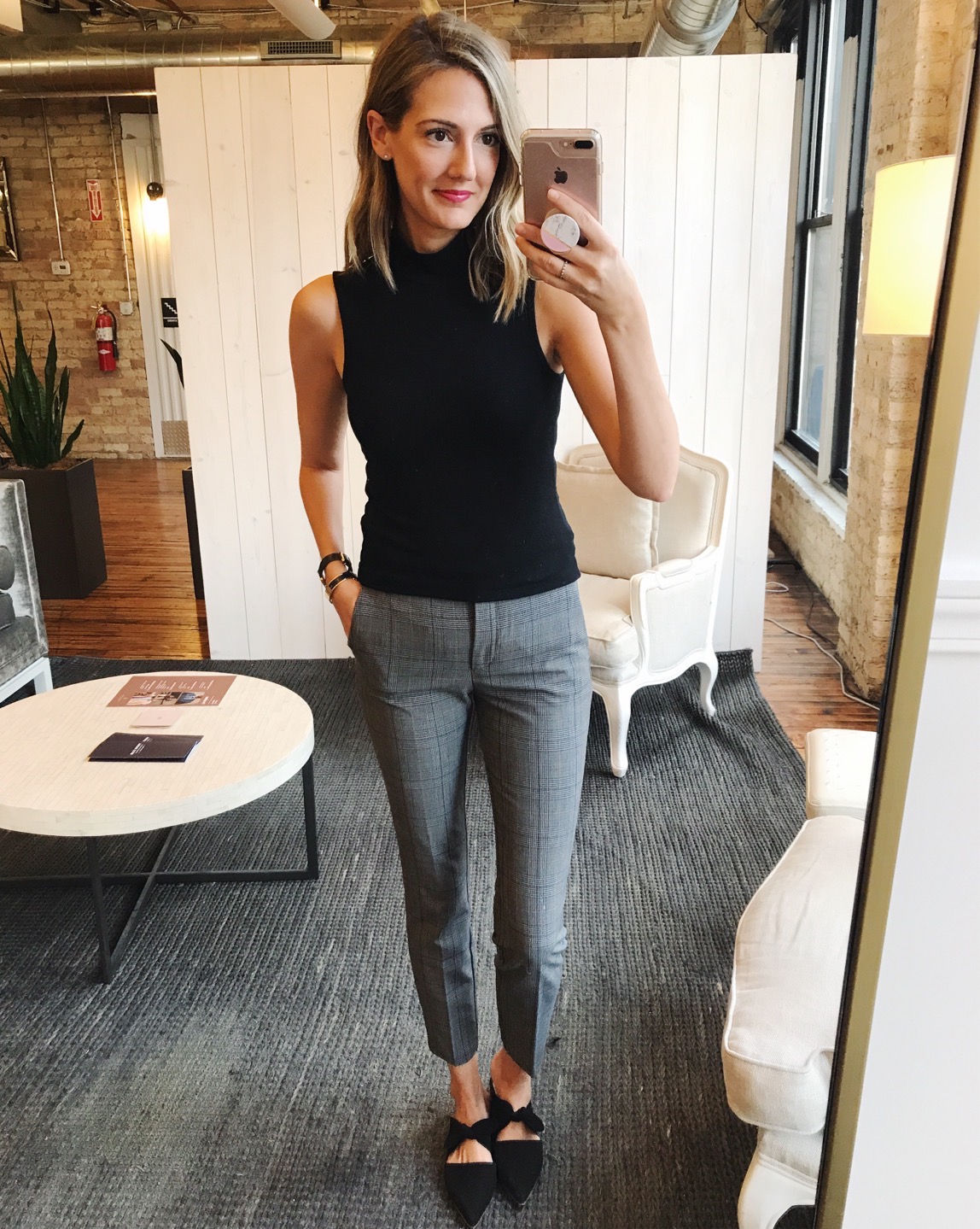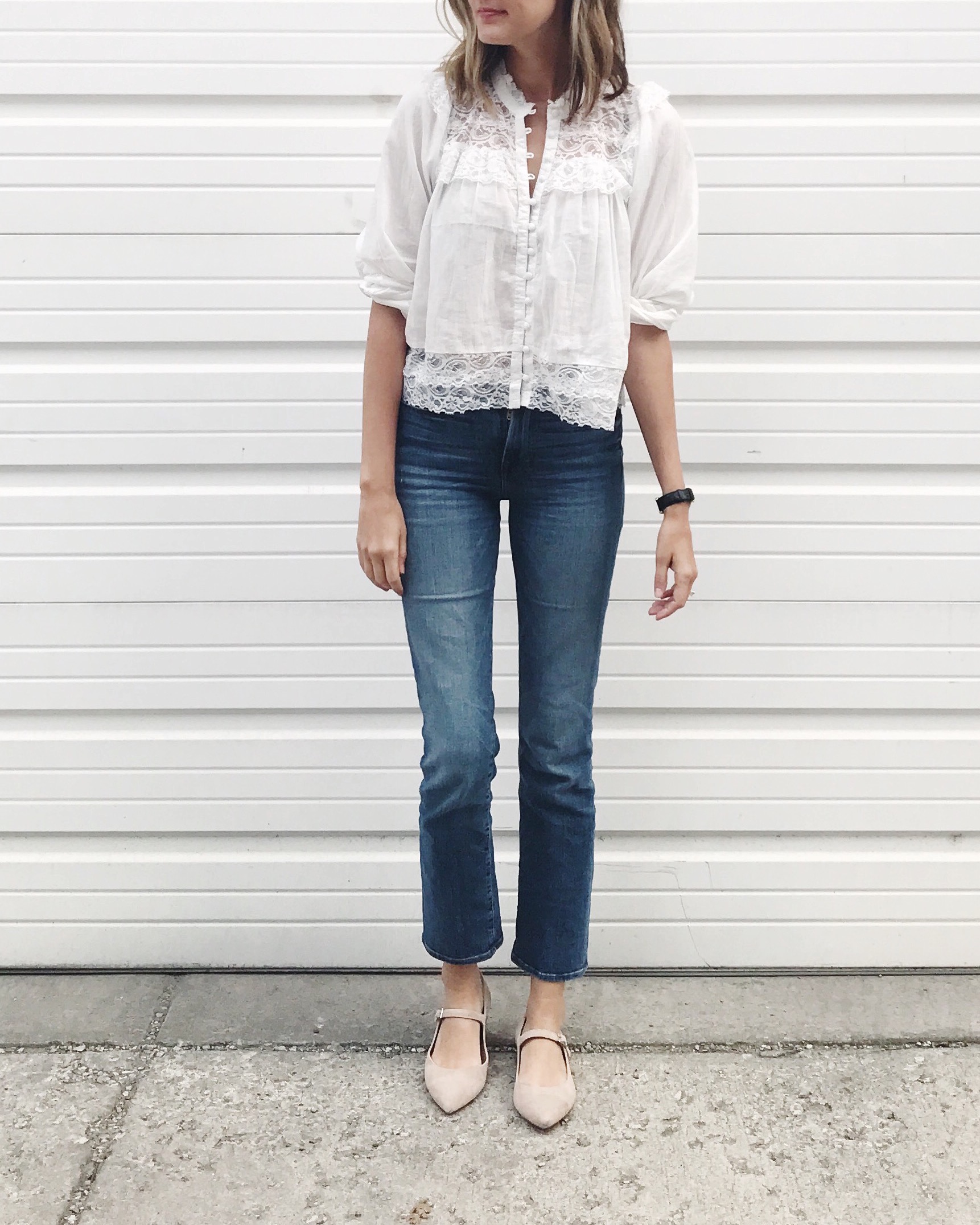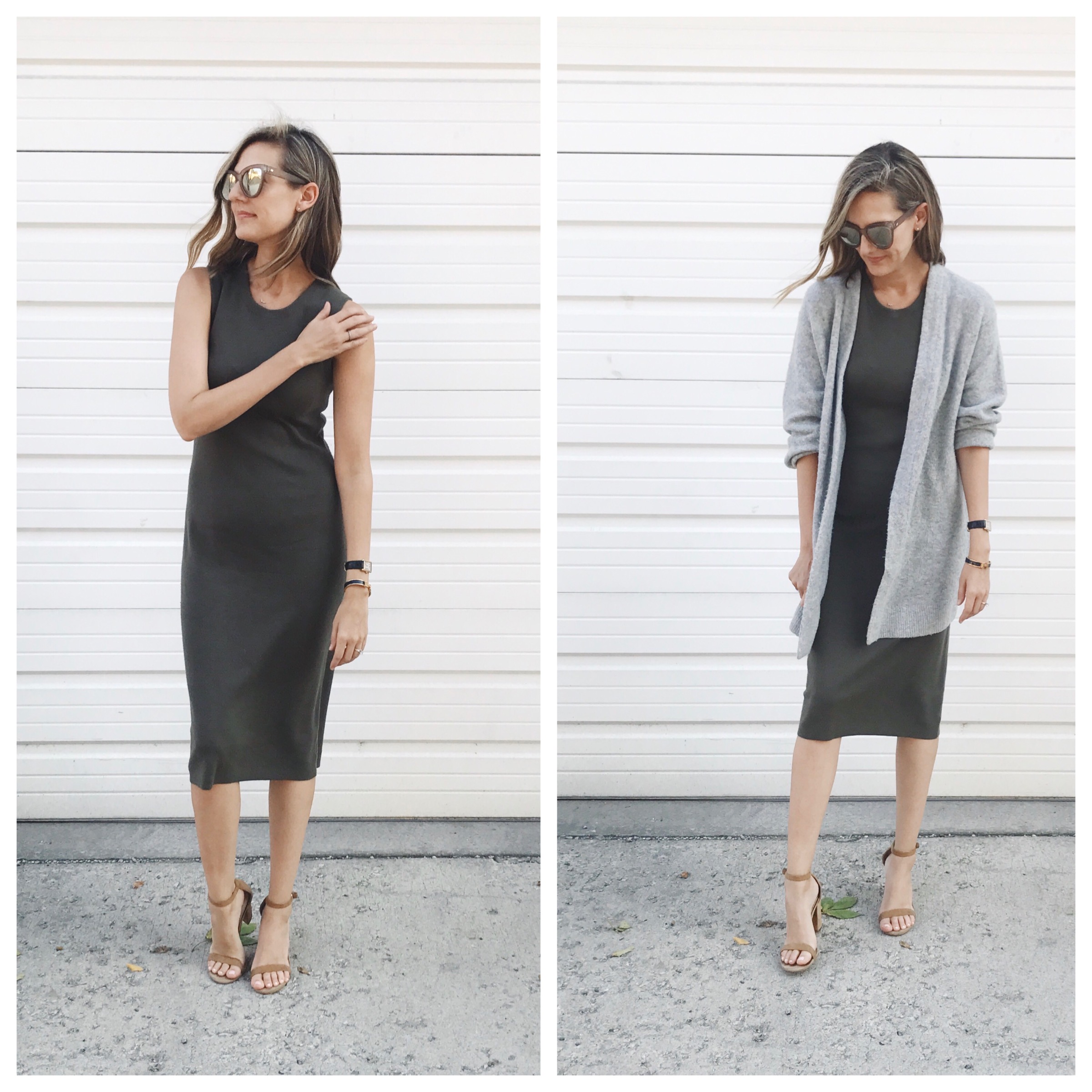 I know, I know – a real outfit recap on a Monday?!  Last week was a doozy and I was out of commission all weekend.  I took Friday off to head to Ohio (my hometown) to help my mom pack up her house.  My parents built that house when I was 13 and I lived there all of high school and it was my home whenever I came home for college breaks.  My bedroom was basically in tact until this past year and it even came to be a home that my kids knew and loved.  I haven't lived there full-time since high school, yet it was an emotional experience for me knowing that I'd never sleep in that house again or drive down that caul-de-sac.  A lot of the emotion there is also attributed to the fact that it feels like I'm saying goodbye to my dad again, since it was his home, too and merely walking into the house overwhelmed me with memories of him.  Losing that feeling, losing that nostalgia, well…that's tough to deal with.  But it felt good to go through some old memories.  When Eric and I move into a bigger place (a house), I'll be excited to bring some of it into our home rather than keeping it in my mom's basement.
On a more upbeat note, we also celebrated Eric's birthday this weekend.  He turned 33 on Saturday and as you may know, men are impossible to shop for and I decided this year he needed a cufflink refresh.  I bought him classic oval cufflinks from Tiffany and had the boys' initials engraved in each cuff – HSW on one and TSW on the other.
Happy Monday, everyone!