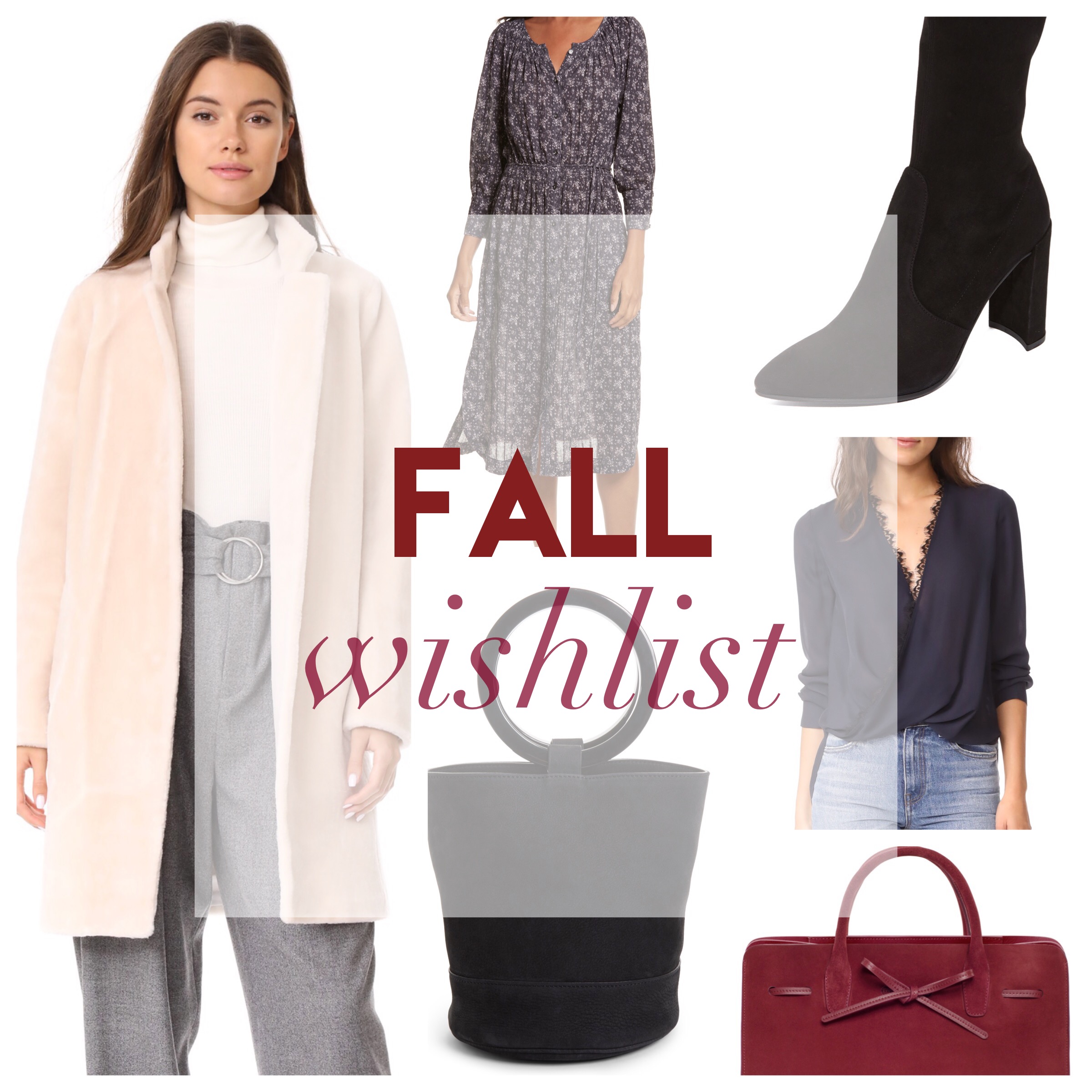 It's fall, which means layers are aplenty and my wallet gets the real workout.  I have no remorse investing in my fall wardrobe; in Chicago, you wear the pieces for at least 6 months out of the year, if not more.  May I present to you, my fall wishlist:
Textured coat – I'm all about texture for the fall.  How amazing is this embossed wool (comes in cream and navy)?!
Sock booties (look for less) – so mod, so 60s, so cute with pants AND dresses.
Large carryall (look for less)- I'm in the market for something big and beautiful.
Interesting smaller bag (look for less here) – ….But I also want something small and cute…it's ok if it's impractical.
Chunky knit sweater – for as often (and for as many years) as I wear sweaters, I think the cost-per-wear would be low.
Romantic blouse – the older I get, the more staple blouses I want.  I haven't tired of romantic blouses yet and I think they'll get a lot of wear.
Unexpected bodysuit – I'll never have to think about tucking in again!
Midi dress (look for less) – I'll wear with boots and a leather jacket and by itself on holidays!
What's on yours?
PS I dug up this SEVEN year old blog post about my favorite things about fall….hey, it's actually still relevant.