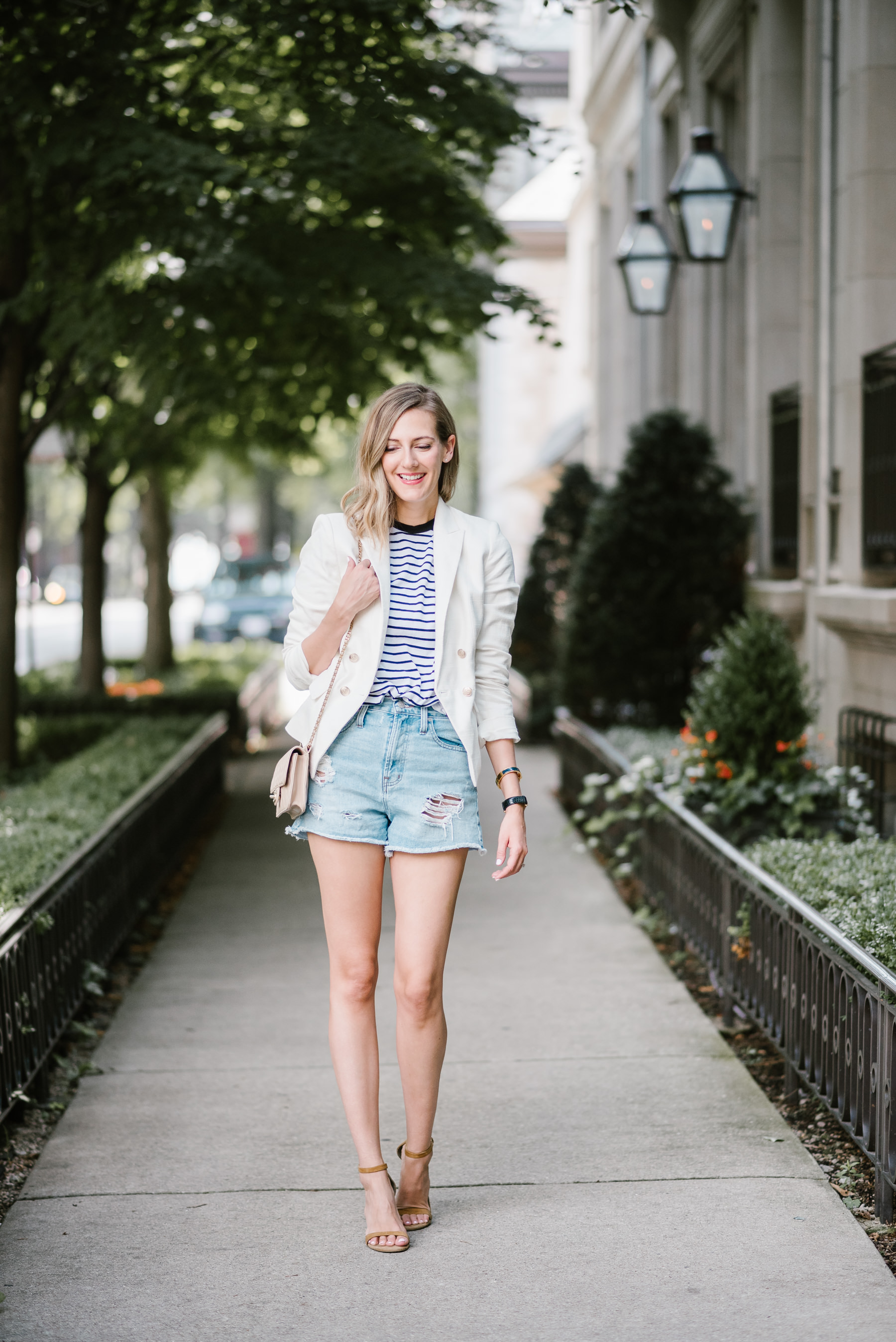 Dressing in August in hard.  The lure of fall tempts you with its endless cozy knits and the promise of super fun fall activities like apple and pumpkin picking.  I don't even like football yet I find myself thinking, 'ah, I can't wait to eat chili and watch football.'  Like, what?!  I hate football.  But I do like chili…  Any way, I refuse to be tempted this year because you know what comes after the best, yet shortest season (fall)?  Winter.  And boo to that.
This year, I'm relishing the warmer temps because, frankly, I'm just not ready to give up jean shorts.  An easy way to transition jean shorts into fall is to add a third piece like a blazer or leather jacket. You can keep your sandals and open toed shoes and as fall rolls in, add booties.  Soon enough, you'll be replacing your jean shorts for actual long jeans and trading in your beach days
Transition Jean Shorts To Fall With These Jackets
This bomber has awesome texture and offsets summery shorts well.
Play with proportions and wear a silky duster with jean shorts = ultimate cool girl.
You can't go wrong with a little military jacket + jean shorts.
**For more fall transition outfits check out this post from two years ago.