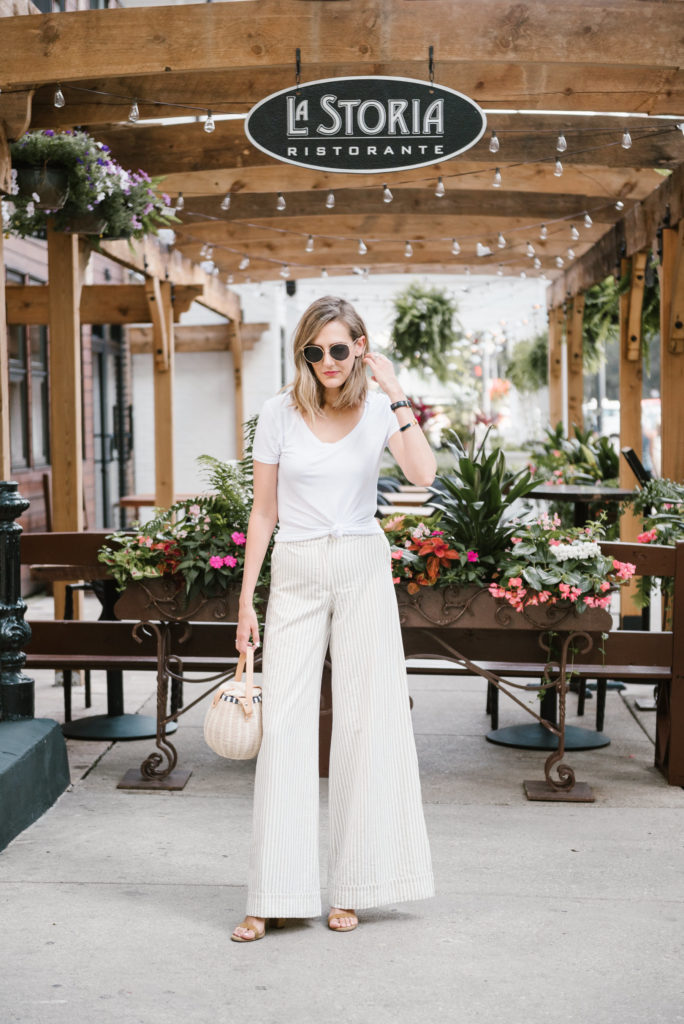 Wide leg pants are always that item that look awesome in editorials but are tough to style in everyday life.  The good news is that our JNCO days are long gone and you don't have to be a skater to enjoy an extra wide leg (did I just age myself?).  My advice on how to style wide-leg pants: wear them with a super simple top (honestly a tee works best) and make sure they aren't completely dragging on the ground.  Here's a few good wide leg pants out there right now.
Top Three Wide Leg Pants
Wear these wool blend pants now with a black tee and later with a sweater.
These stunners would be amazing with stripes and ankle strap heels.
Yep, need this denim pair, too.
AND if you saw my instagram and want a good tee in your life, check out 143 tees.  My friend started the company last year and her shirts are incredible.  Plus, I asked her if she'd give my readers a discount and she agreed!  Use code "seeannajane" for 15% off your order–it'll be your favorite t-shirt.
Also, the last week of Anniversary Sale is upon us (are you sick of me talking about it?).  This is the week when items get restocked due to returns so be sure to check out:
Nordstrom Anniversary Sale Dressing Room Diaries
Nordstrom Anniversary Sale Underrated Items
Nordstrom Anniversary Sale 'Just the Basics'