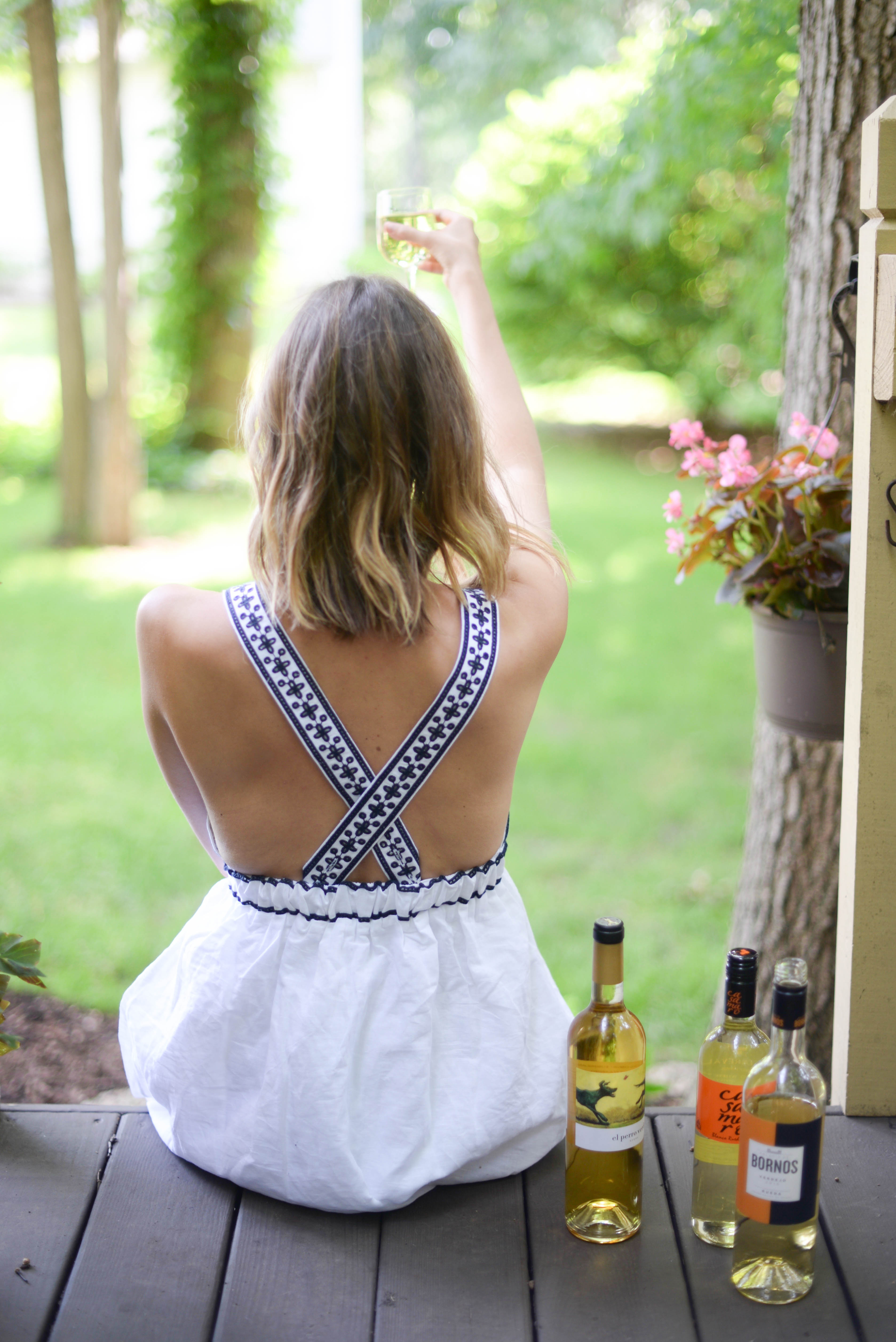 Nothing is better than a chilled glass of white wine in the summer.  An ideal summer dinner for me is a light salad (an awesome Greek salad with extra olives is pictured below), some crusty bread and a glass of crisp white wine that's refreshing and fruity (I can't do an oaky white–I'm all about the acidity).
Enter Rueda Verdejo:  it's the top selling white wine from Spain and if you like a Sauvignon Blanc or Pinot Grigio, you'll love a Verdejo white wine!  I am by no means a sommelier but I love trying new wines from different regions and it's safe to say that a Verdejo white from Rueda is now in my rotation because it's easy to drink (oops) and so very refreshing on a hot summer evening; I enjoyed it on my mom's patio with my family over the holiday.  And the best part?  Most bottles are under $20.  Next time you're picking up a bottle of wine for your favorite BYOB spot (with a patio, of course) or headed to your friend's summer BBQ, be sure to look for the Rueda logo–you won't be disappointed and your guests will love it, too!  (If ordering on wine.com use code RUEDA for 10% off!)
*Thanks to Reuda for partnering with this post!