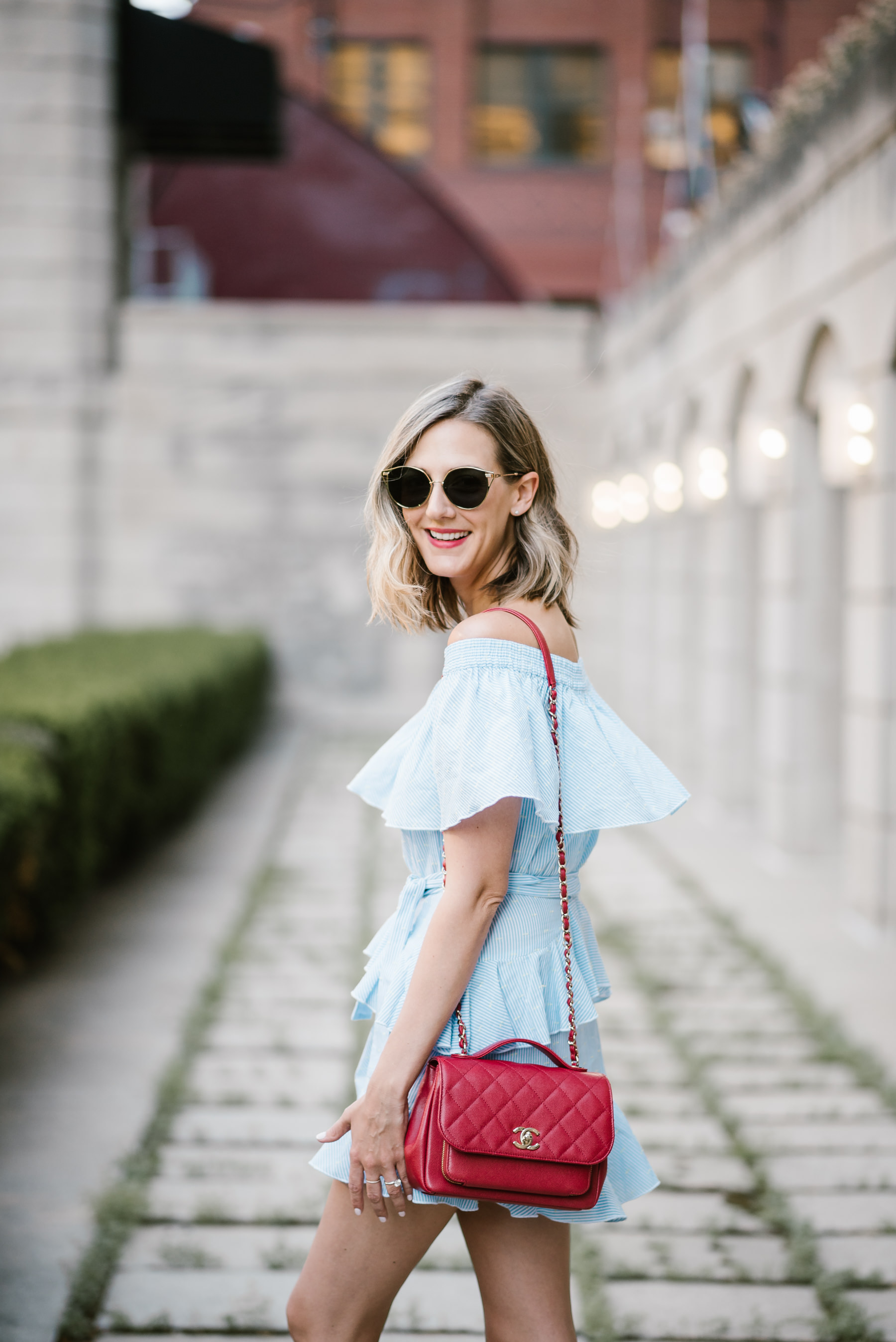 The cat's out of the bag: I love anything off the shoulder (as evidenced in June 2015,  September 2015, and recently a few weeks ago!) this off the shoulder ruffle dress is no exception.  I don't want to be one of those people that's like, "oh i liked off the shoulder before it was a thing" buuuuut I might have (also, it's been a 'thing' for three years now).  I gravitated towards off the shoulder in high school, found ways to wear it in college and started to really embrace the trend post-college.  In my youth, I loved when Spirit Week had an 80s day – because i could wear my cut-off, off the shoulder sweatshirt.  It's my go-to silhouette time and time again.
Lucky for me, Nordstrom has about as many off the shoulder dresses and tops as you can imagine.  Because the trend has been at the forefront of fashion for so long now, I wanted to mix it up and bit and I thought this off the shoulder ruffle dress by Topshop at Nordstrom was the perfect solution.  Ruffles are another huge trend right now (basically, drama is in…and I love it) so I thought it was a great way to incorporate an old and new trend at an unbelievable price point (this dress is under $75!).  If you're new to Topshop, please note the UK sizing and it does tend to run a little small.  I'm a true 2 and I usually have to go up to a 4 in Topshop.
5 off the shoulder ruffle dresses to try:
wear this sassy red dress now and into the fall
love the cool details paired with a menswear print on this cold shoulder dress
true blue and easy to wear with everything
love the jagged hem of this dress
short, sweet and flirty – and $75!
*Thanks to Nordstrom for partnering with this post!