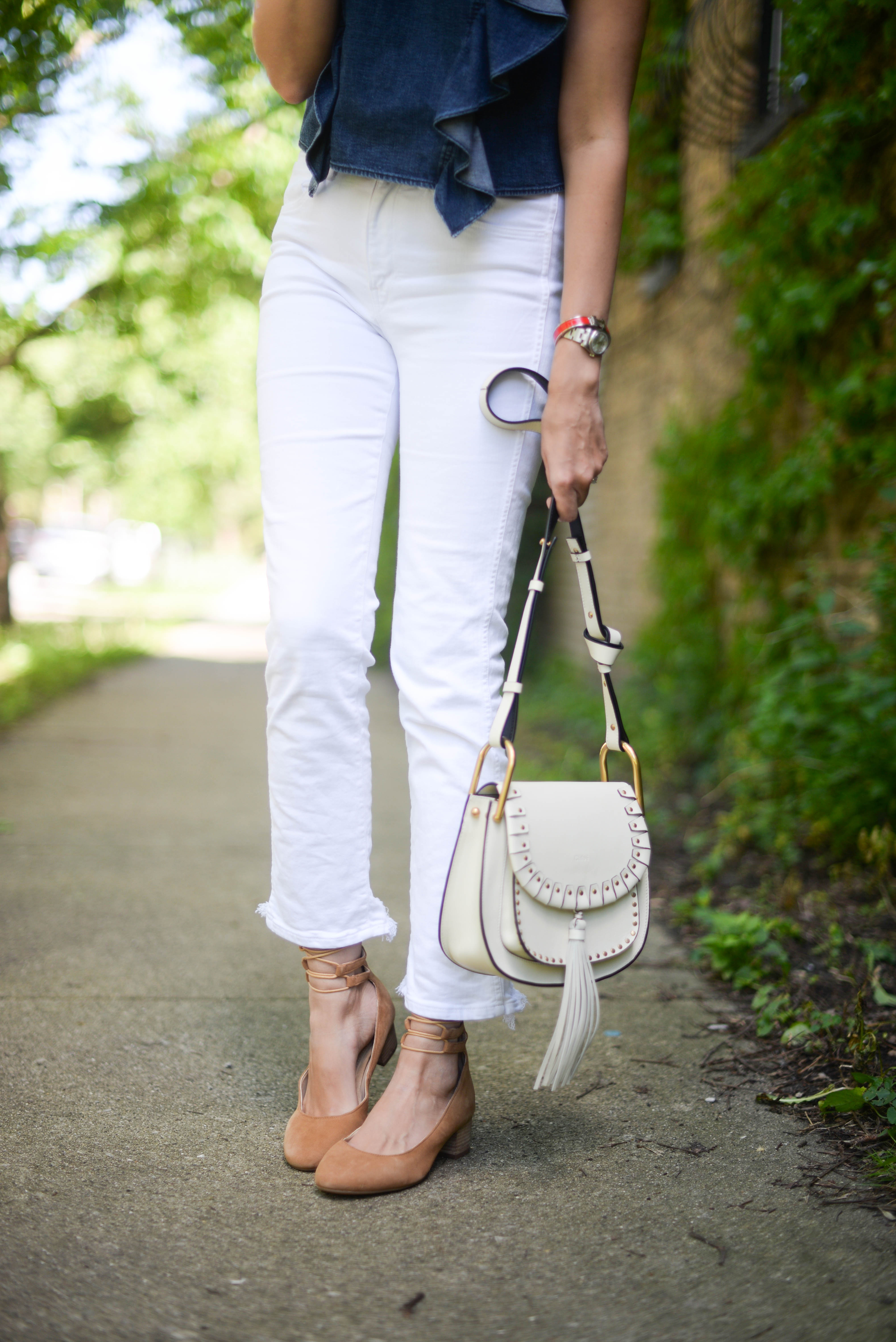 Sea top (eyelet version here), 3×1 jeans, Hush Puppies shoes, Chloe bag, Karen Walker sunglasses
As you may have noticed, I fancy myself an expert on nude shoes.  They're the perfect complement to any spring or summer outfit and they make your legs look miles long.  These Hush Puppies shoes are no exception–and the best part?  They're really comfortable. (And they're a Hush Puppies online exclusive, so you won't find them elsewhere!)  I'm a sucker for any shoe that wraps around your ankle and these low heels are adorable AND stylish, which is exactly what I love to wear to the office (and the low heel is perfect for chasing around my little ones post-work!).
And while I'm loving on nude shoes, these Hush Puppies oxfords and heels are also perfect for spring days.
*Thank you to Hush Puppies for partnering with this post!