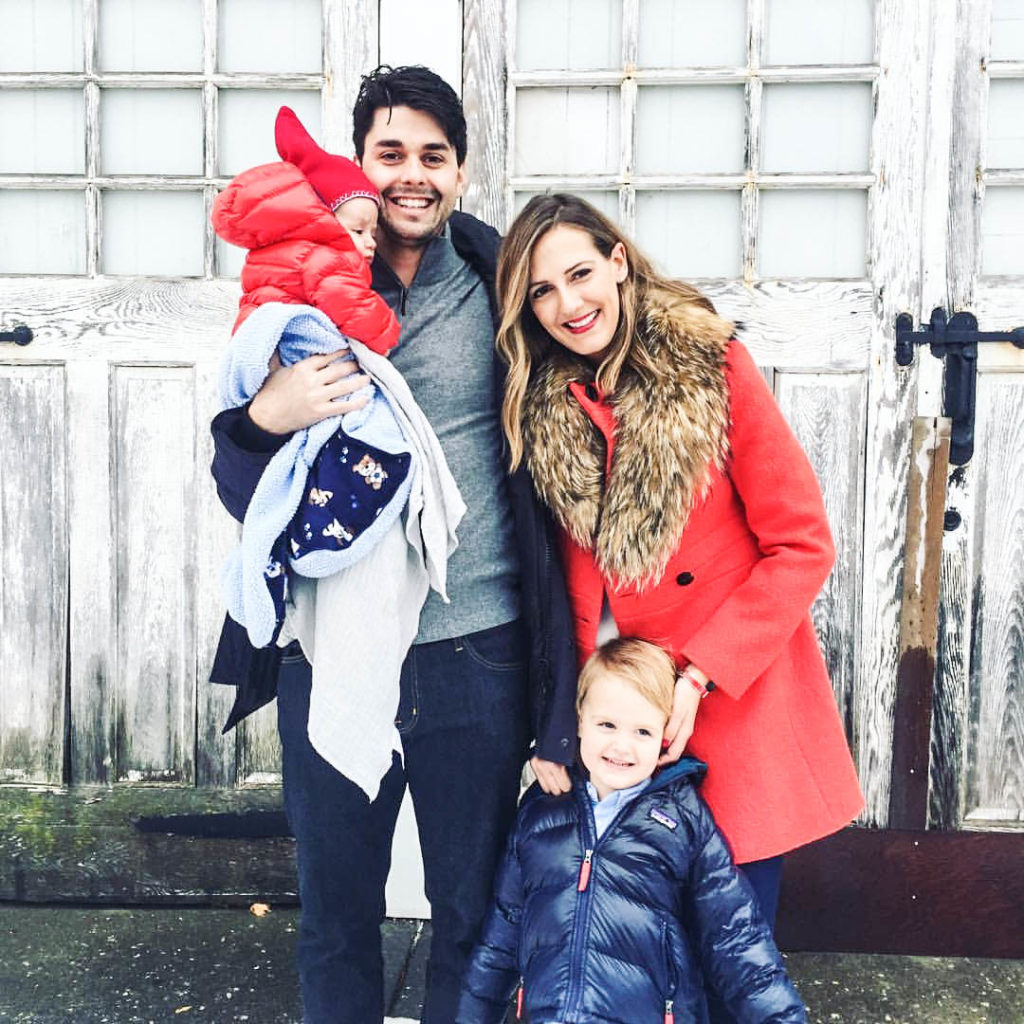 2016 was quite a year; no matter what your personal beliefs or world views, I think we can all agree it was one for the history books. For me personally, it was a year about growth. Whether it was my belly, my family size, my patience (and sometimes short fuse), career opportunities and even this blog–I feel like I was constantly pursuing growth. I'm hoping for just as much growth in 2017 but in different ways. I'd love to continue to blog effectively would love to hear what you'd like to see. This blog has always been a special part of my life, for many different reasons, and I want to continue to inspire and be inspired by all of you. Let's hear what you want!
Here are some big highlights of 2016:
Obviously, the highlight of the year was adding Teddy to the family. He's now three months and although he's only been with us a short time, I can't remember life without him.
Pregnancy consumed my life–in a good way. I feel like I was able to embrace pregnancy style a little better the second time around. A few of my favorite looks are: here, here and here.
I visited Cape Cod (I want to live in this Provincetown house) for the first time and am obsessed. Hint: we're going back this summer.
We took Harry to Arizona (avoiding Zika while pregnant) for his 2nd birthday; Harry is STILL talking about the cacti.
I bought a Gucci belt that I'm pretty pumped about (it's men's and I bought a size 85).
I'll leave you with one of my favorite photos of 2016 HERE.
And finally, I took a lot of mirror outfit selfies and made my friend Jan take photos of me in the stairwell at work (this was a favorite).
What's on the docket for 2017?
Healthy perspective. It's vain and cliche, I know–but I'd really like to get in shape and lose this baby weight. Once I stopped breastfeeding with Harry he was about seven months, that extra 10 lbs that I couldn't shake just fell off (yes, I'm one of those lucky ones who holds onto weight while breastfeeding). I'm still breastfeeding Teddy and frankly, I don't want to wait that long. I'm going to make sure to keep my calories up but cut out unnecessary sugar and processed foods. I'd also like to start working out; I'm a decade overdue and it's almost hilarious that I want to try this endeavor with two kids at home, but it's time to make the time.
Time to move. We aren't leaving Chicago but we need a bigger place….stat. Don't get me wrong–I LOVE our apartment but with two kids, we're bursting at the seams. I do want to stay in the city but I'd be lying if I didn't sometimes daydream about having my own driveway (it's the little things).
Back on the travel circuit. Having a kid really cramps your travel style. I look at these family/mom blogs who go on adventurous journeys with their families and am in awe. Well, Eric and I both work in Chicago so it'd be hard to take that kind of time off, but the sheer amount of stuff that you have to pack for children is enough for me to think, 'maybe we don't need to go THAT far for vacation.' But, we do have a couple family trips planned for this year and I'm excited about them. Eric and I wanted to go on a couples getaway this past spring for our fifth year anniversary but due to pregnancy and Zika, we decided to put it off. We should probably plan a couples trip for the end of the year once Teddy is a little older…ideas, anyone?!