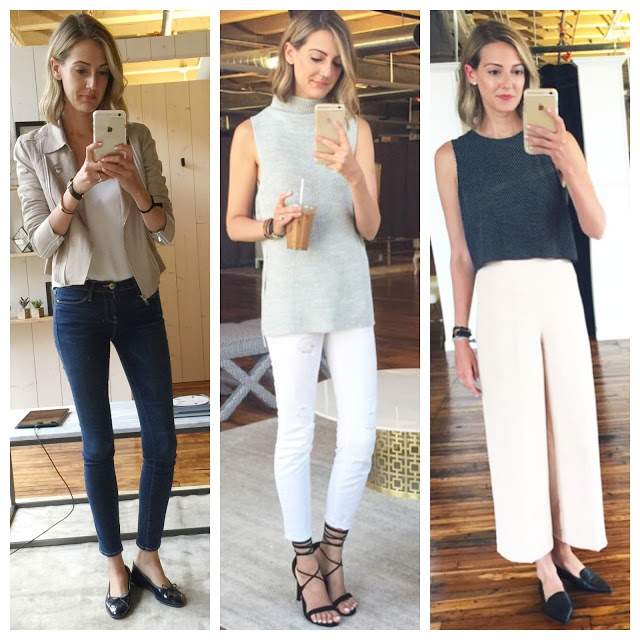 what fashion blogging used to look like – mirror outfit selfies
Remember when I talked about the decline in blogging? Well, i still think blogging is in a weird, in-between phase, but as someone used to live/breathe blogs, I must say that I honestly don't read them as vociferously anymore. They used to start my day–now, I scroll through instagram. Even so, there are people who are constantly piquing my interest so I thought I would share! Please share anyone you're loving these days in the comments below. I'm always open to stalking new folks, so, don't be shy!
Fancy Pants Report (insta: hey_im_kate) – Kate is from SF and is so effortlessly cool, it makes me jealous.
Becky Owens (insta: beckiowens) – California interior designer with a penchant for amazing kitches; she makes me want to move.
Lynzy + Co (insta: lynzyandco) – an old blogger friend who found her passion in mommy blogging; typically I don't reach that genre but I love what Lynzy posts–especially her #latenightnursingfeed discussions!
Last Ingredient (insta: lastingredient) – fellow Chicagoan and has a knack for making EVERYTHING look delectable. Maybe it's the pregnancy talking but I could look at her pictures all day.
Style Charade (insta: jenniferlake) – another fellow Chicagoan who knows where every colorful wall backdrop is–perhaps internationally?
The Swimming Pigs (insta: theswimmingpigs) – doing this in the Bahamas is on my bucket list. I wanted a pig so badly growing up (I grew up with horses, so it wasn't far fetched) and these huge hogs are the cutest thing ever. Whenever I'm having a bad day, I'll look at a photo of a swimming pig.
We The People Style (insta: wethepeoplestyle) – Jessie fulfills my love for all things neutral and minimalistic.
Alright – share your favorites!